Description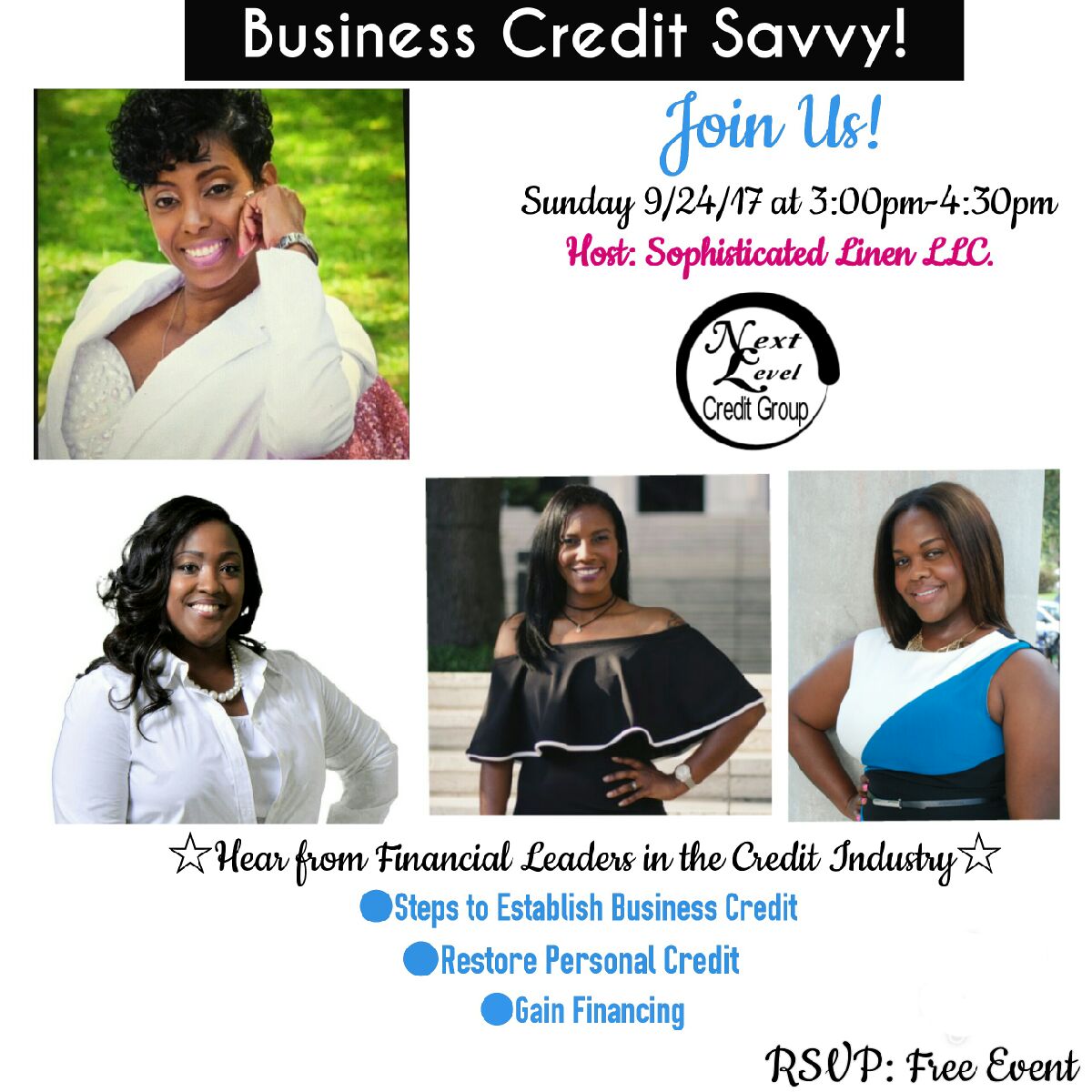 CALLING ALL BUSINESS OWNERS AND ASPIRING ENTREPRENEURS!!
Are you in need of business credit to expand your business operations?
Is your personal credit in need of restoration?
On Sunday 9/24/17 at 3pm Sophisticated Linen, LLC and Next Level Credit Group are joining forces for an informational session regarding all things credit!
You will hear from financial leaders in the credit industry regarding the tools needed to restore your personal credit, establish business credit, and gain financing for your business!
If you desire to take your business to the next level, this is an event you don't want to miss!
Register via Eventbrite!
(Adults Only Please )