Description
Get In The Business Credit Seminar That's Sweeping the Nation!
The Hawaii Event for 2019!
Only 20 Seats Total for Intensive Training with Q&A!
Aug 23-24-25 Only 20 Seats Available FRI-SAT-SUN
Business & Personal Credit Training!
Learn Insider Information on Personal Credit Sweeps!
Full Multimedia Seminar with generous time for Q & A!!!
*******************************************************************************
Exclusive and Limited Seating!
3 Full Days - Day 1 Personal Credit - Day 2 Business Credit - Day 3 Advanced Funding - Finance Brokering for Clients
Only 2 Early Bird Ticket Reservation For 2 Attendees- Aug 23-24-25; This offer expires 7-15-2019 so reserve today and save for 2!
We are using a very special location for this exclusive event with tickets 2 Early Bird Tickets for 2 only $5,000!!! Only 20 seats available!
Tickets Do Not Include Transportation and Lodging
Our Training Seminar will show Anyone with No Credit or Bad Credit with as little as the cost of a ticket to get started building and correcting credit to developing $250,000 in credit lines in 12 months or to $1,000,000 for those who take the sunday training!
Plus a Hawaii Attendees Special: Each attendee has the opportunity to have a $100,000 Certificate of Deposit for the CD strategy for funding and banking influence!
The certificate of deposit will remain in the funds owners name and can not be used as collateral, encumbered or liened. We will have this deposited in an approved bank or credit union on your behalf. The entire use of this method will be fully covered at the seminar! One CD per attendee. This requires a separate agreement and $100 registration fee. Normal cost is $5,500 for this $100,000 CD!*
Learn the All New Insider Secrets of the Credit Industry for 2019!
Included is a List of over 100 Credit Issuers with their new credit/bad credit criteria and .... the credit reporting agency they use to issue from! We teach you how to exactly target the credit issuer, meet their criteria and get the credit on the first application!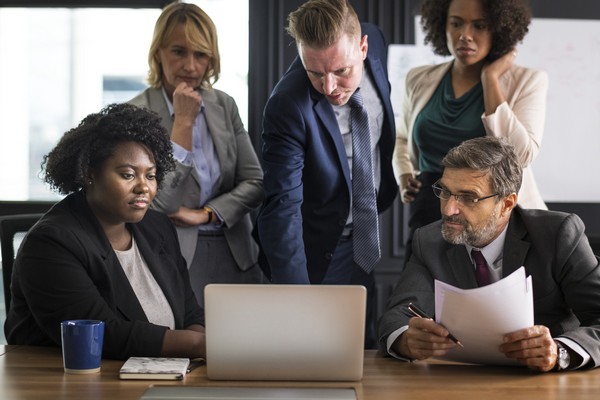 The Business Credit Multiplier - How to Use This Strategy for Maximum Credit in 15 to 30 Days!
This Secret Alone is worth the Price of the Seminar!
Yes, Includes the Business Credit Training to $250,000 - $1,000,000!
– Business Loans – Corporate Credit Lines - Business Credit Cards – Corporate Credit Line - Business Leases for Vehicles and Equipment Business Credit, Business Loans, Lines of Credit in as little as 90 days.
Can You Imagine? Imagine Hearing This: You have the opportunity to access $100,000, $250,000 to $1,000,000 in a business lines of credit!
Former Banker reveals insider techniques and methods to achieve the maximum amount of credit in the shortest period of time on a limited budget!
Isn't Your Future Worth A Small Investment to get $25,000 - $100,000 up to $1,000,000 in business loans and funding?
Includes Credit Mastery Seminar Edition Workbook and Guide (suggested retail $997 )
BECOME A BUSINESS CREDIT MILLIONAIRE in 2019-2020
Yes … You Too Can Be A BUSINESS CREDIT MILLIONAIRE! Can You Imagine Having MILLIONS of Dollars For Your Immediate Use? This is not some overnight instant credit scheme! This is the Real Deal to get Massive Amounts of Business Credit without a personal guarantee or personal credit check! This entire seminar course and workbook was designed by a Banker! An International Investment Banker who has released the INSIDE SECRETS to getting business credit as soon as possible!
Can You Imagine Having MILLIONS of Dollars For Your Immediate Use?
Money from Credit Lines to Borrow for Real Estate, Business Finance, to Lease Vehicles/Business Equipment or for Lines of Credit at Your Fingertips Just for Having Established Business Credit … Yes, This Money is Available NOW! The Truth Is There Is Money for Lending Right NOW! The Real Fact About Our Banks in the USA is That …. That US Banks Cannot Survive on ATM Fees! Interest On Long Term High Value Low Risk Loans - Plain and Simple This is How A Bank Survives!
Learn If Your Bank Doesn't Have The Money To Lend …. But Likes Your Project – Learn An Amazing Secret Method That Shows You How To Put Money In Your Bank …. The Money That Becomes Your Loan! $1 Million Can Be There In Under 10 Days!
Business Credit is No longer A Puzzle Using the Credit Mastery System!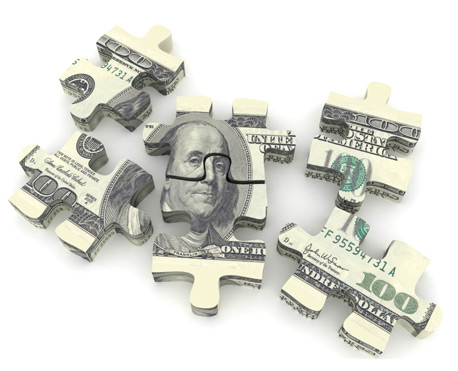 Learn how to Use:
Certificates of Deposits
Proof of Funds
Verify on Demand
Crowd Funding
Trademarks and Servicemarks
UCC1 Filings to get massive funding amounts!
Mergers and Acquisitions for FAST FUNDING!
Learn How to Become a Center of Influence at Your Bank!
With this Seminar You get:
2 Hours Post Seminar Coaching - must be used within under 3 months of seminar
ISG3 Credit Mastery Seminar Manual expanded in 2019
#CreditMastery, #Credit, #CPN, #SCN, #CreditRepair
*Certificates of Deposits will be placed in a mutually agreed NCUA or FDIC insured institution that meets our criteria within 12 months of seminar. You will need to contact your potential lender for use of this strategy after the seminar. This offer can be modified at any time after the seminar and should not be used as a reason to attend this seminar! No guarantees of loan issuance are made using this strategy and if a suitable lender / institution can not be found a refund of your registration fee only will be returned!
** Buyer is responsible for any future costs for credit development such as, but not limited to: mailboxes, telephone numbers, credit purchases, tradelines, etc.
***In event of an unforeseen cancellation by ISG3 the promoter tickets will be refunded or ticket holder can attend another mutually approved date. Cancellation or no-show by ticket buyer for this event is non-refundable. We are not responsible for lodging, transportation or any other expenses incurred for event or events cancellation. We will notify ticket holders via email and try by SMS text messaging whenever possible should a change arise in dates or venue location.
****Post seminar coaching free hours are only given to ticket purchaser and not transferable or granted to guest attendees. Guest attendees may opt to purchase the seminar workbook as only ticket purchaser is given workbook.
All Ticket Sales Final - No Refunds