Description
Explory Story is held monthly at The Shelley Theatre, Boscombe - near Bournemouth.
IMPROV for BUSINESS! Many big businesses have embraced the power of using IMPROVISATION to solve communication problems or simply get a whole lot better at communicating - glance through sites like FORBES and HARVARD - and you will see that this concept is not a fluffy one!
This event is perfect for you if you want to increase your confidence or just get blinking good at communicating! You meet other growth-mindset business people and you have fun doing something a bit different - always good to shake up your defaults!
Apart from the getting to know people - find common links - explore ... you also get to do some activities - all designed to boost your communication skills (there are experts in the house!). Using the techniques of IMPROV you get to practice listening, voice work, non-verbal communication, conflict resolution - basically all the things that make you a more confident, collaborative and impactful communicator - you business deserves that.
How is the Event structured?
Event starts at 6 pm - at The Shelley Theatre, Boscombe. Welcome!
The bar is open and the light refreshments are out - and people are getting to know each other.
At 6.30 pm we switch to the activities! Don't panic - you will love it. Very supportive - not about being clever.
At 7.30 pm you are warmed up and free-flowing! You then continue to drink, nibble and network.
At 8 pm people reluctantly say good night - and look forward to the next one!
This regular event is not about being clever or funny (although there is laugher and cleverness)! This way of exploring is for everyone who wants to stretch their communication skills and confidence - introverts welcome.
This is about communicating and connecting - and becoming more comfortable with the unknown (which is what you will encounter all the time in any kind of interaction or innovative thinking).
You meet people, you chat, you explore, you share your story and learn their story.... and then you all work together to explore just what you can do with communication - you will be surprised.
Studies have shown that people can improve their communication skills and lower anxiety when they regularly shake things up and try things out - it will increase your effectiveness in all sorts of work scenarios.
This is a very collaborative experience. Nobody is ever put on the spot (unless they want to be!).
The Shelley Theatre is now fully open for corporate and private events - and it rocks! The ticket price includes the input of improv professionals and tasty nibbles. You can buy your own drinks at the flashy friendly bar! Give it a go - explore and be inspired in ways that will have surprising knock-on-effects for your personal and business growth.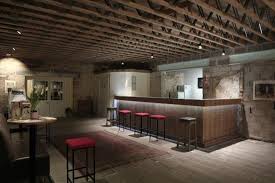 FAQs
What are my transportation/parking options for getting to and from the event?
Plenty of parking at the venue - at the front and back of Shelley Manor - free. How can I contact the organizer with any questions?
If you have any questions - just drop Trisha Lewis an email at hello@trishalewis.com or phone 07815 933109
Do I have to bring my printed ticket to the event?
No - you will be registered on the list
Is my registration fee or ticket transferrable?
You are welcome to give your ticket to a colleague - but please inform Trisha Lewis
Is it ok if the name on my ticket or registration doesn't match the person who attends?
Yes - but please contact Trisha Lewis to inform - hello@trishalewis.com
If I come straight from work - can I change or freshen up?
Yes- I will be there from 5.30 - you are welcome to come a little early and use the very civilised facilities to freshen up.