Description
STOP! Collaborate and listen, Green Goodness Co is back with a brand new intention. Ok, so making up cheesy raps is not my thing - lets leave that to Vanilla Ice (and the 90's)!
The right collaboration can single-handeadly change the landscape of your business overnight without costing you a cent. The potential to leverage access to a brand new market can be brought to life with a bit of creativity and the right network of like-minded people.
I am super excited about sharing my knowledge with you on strategic partnerships and how to create effective, mutually beneficial collaboration for your business plus hear from your peers on what has worked for them.
Two things have grown our brand in such a short time and that is collaborations and kick ass content. If you have ever heard Rachel speak before you will know she is always talking about collaborating on content and finding your "dream team".
This morning session will be all about speed dating and meeting 'the wellness scene' of who's who. Apart from being fun and getting to meet some cool new people create some lasting connections and put together a kick-ass plan for content.
We will explore new ways and brainstorm ways for you to grow your database, blog more regularly and find your perfect partners.
You will have a few experts on hand to ask for advice on potential partners and how to put these together for maximum impact for your business. Our panel of experts is made up of Alison Balch from Halo Communications. Kerrie Allen of The Design Umbrella & our very own Rachel Dowdy.
In this workshop you will:
* Learn what a collaboration is and how these can work for your biz
* Work out if you should set up strategic partnerships
* Speed date with Perth's healthy businesses
* Get a hit list & plan your partners
* Workshop how you can create some amazing content with new partners or grow your database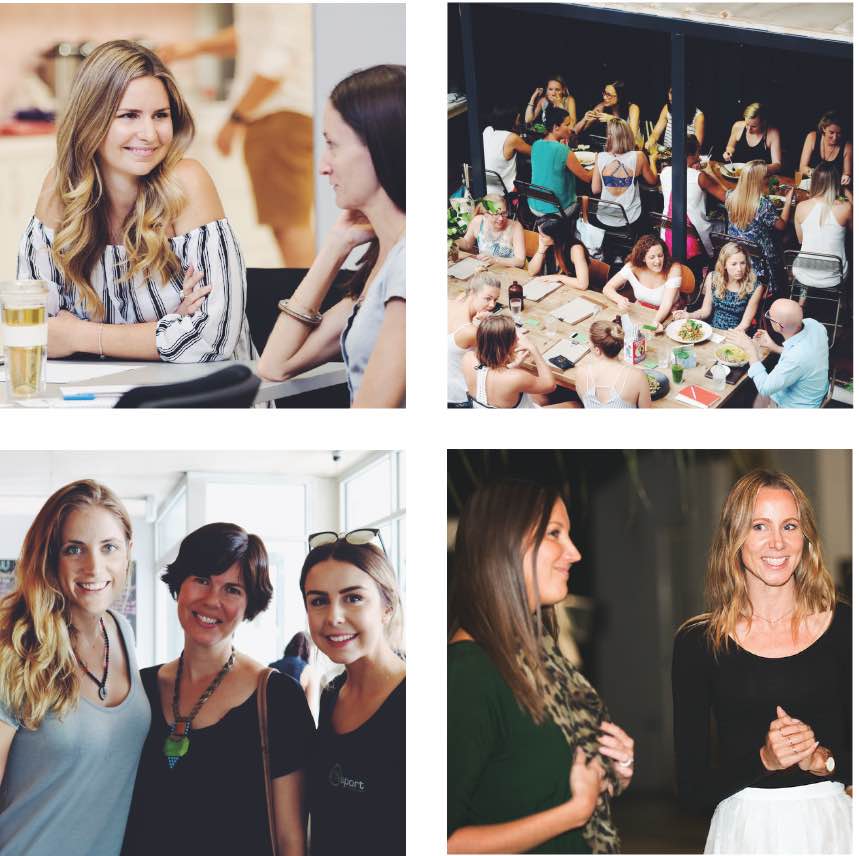 Creating strong partnerships since starting Green Goodness Co has enabled Rachel to bring the community countless educational workshops & connect the industry. This has enabled the brand to be recognised and seen as Perth's No 1 Health & Wellness Destination for consumers and businesses alike.
Don't miss this kick ass morning event. See you there.
xx