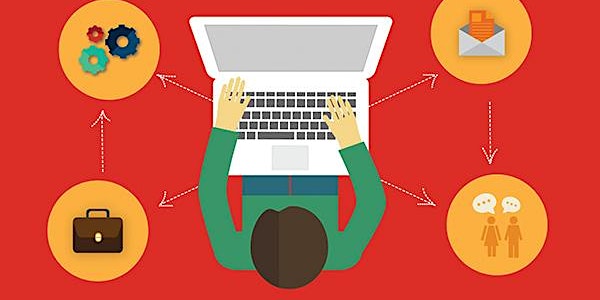 Multiple dates
Business Case Writing Certification Training in Cleveland, OH
Welcome to Simplykart! We thank you for visiting Simplykart page.
Date and time
May 27, 2022 · 9am - March 27, 2026 · 5pm EDT
Location
Cleveland, OH Abilene, TX Cleveland, OH, OH 44101
Refund Policy
Contact the organizer to request a refund.
About this event
Description:
Welcome to Simplykart! We thank you for visiting Simplykart Business Case Writing training page.
Corporate strategy execution depends upon developing and implementing the best solution in the workplace. Success factors however, rely upon basing the solution on the right requirements, drawn from a sound and robust Business Case. A well-crafted business case document outlines the rationale for undertaking a business project. It should be a formal, written argument that argues the reasoning to convince a decision maker to approve an intended action.
Our BCW course is designed to provide you with a practical understanding on how to write compelling business cases to best suit organizational objectives and achieve targets. Sharpen your presentation skills and get the stakeholders on your side through our Business case writing training.
Avail the benefits of this course from anywhere and get trained by the best faculties from Trainerkart. The online and classroom course for Business Case Writing is offered at very reasonable prices so that there is no limit to your learning and growth. This 8 hours course packs in all the information you will need to create compelling business cases that are comprehensive and persuasive.
On successful completion of this BCW course, you will receive a Course Completion Certificate from Trainerkart.
What you will learn:
• Learn to define the project
• Understand how to analyze, outline and communicate a business case effectively in writing to meet organizational requirements
• Learn to identify and compare costs and advantages of alternative solutions to the problem
• Learn to apply risk assessment techniques to forecast and mitigate potential problems
• Learn to work out alternate solutions based on existing resources
• Learn to communicate and present the business case effectively to critical stakeholders to gain acceptance
KEY FEATURES:
• This is a basic introductory course
• 1 day or 8hrs of high quality training from certified instructors
• Course completion certificate will be provided
• Hands-on coaching to write winning business cases
The course covers the following topics:
• Introduction to Business Case
• Where does the business case fit in our business model?
• Business Case Principles
• Planning your Business Case – a summary
• How to identify stakeholders' needs and align your business case with strategic requirements
• Strategies for developing a successful business case
• Identify market potential and compare market ratings of competitors
• Gather inputs including business capabilities and risks involved in the proposed business
• Elements that make up a persuasive argument for the business case
• Build a compelling case supported by data, tables and so on
• Business Case Study writing tips and effective presentation
• Use of appropriate language, which is consistent and credible without being biased
• Typical Business Case Template
• Business Case Checklist
• Why Business cases fail, how to give just enough detail but not too much
• Business Case Writing session & creative discussion
Why Simplykart?
Simplykart's training is the best and value for time & money invested. We stand out because our customers
• Get trained at the best price compared to other training providers.
• Get trained by the best trainer in the industry.
• Get accesses to course specific learning videos.
• Get 100% Money back guarantee*.
Training Fee Classroom: $849
Training Fee Online Classroom: $699
Standard Fee: Booking within 30 days of training but 10 days prior to the start date.
Early Bird: Booking at least one month prior to the class start date
Super Early Bird: Booking 3 months prior to the class start date.
Training Venue:
Venue will be confirmed to the classroom participants one week prior to the workshop start date and online participants will get the session attendance link before 4- 5 days of the training start date.
Standard Fee: Booking within 30 days of training but 10 days prior to the start date.
For more details please contact us at +1 (832) 548 -0612 or e-mail info@simplykart.org
*We also provide the corporate training at any remote location, if you have group
Participants. It can be conducted at your company premises on your preferred dates.
*To know more about the discount and money back, Contact us on chat, email or phone.
About the organizer
About Simplykart Inc.
Simplykart is a North Americas leading learning platform. Offering industry recommended short- and long-term training and certification programs to bridge the gap between academic and professional education. We are driving progress by training professionals on career-defining, advanced and trending subjects from different work spectrum like Project management, Quality Management, IT Services and Management, DevOps, Digital Marketing, etc.  
We are brand trusted by fortune 500 companies and have touched over 30,000 professions across the United States, Canada, Mexico, Australia, Singapore, and the United Kingdom. With our clients at heart, we strive to bring result oriented training delivery to our clients. Our training catalog and courseware is designed, developed and delivered by over 200 certified instructors from across the globe with the highest success of 98.6%.