Business Card Makeover Webinar

Wednesday, May 6, 2015 from 6:30 PM to 7:30 PM (EDT)
Event Details
Hi there!
Your BOSS Executive Tamara Diahann here… Thanks for stopping by. We are about to enter one of the busiest social networking seasons of the year… SUMMERTIME. And as you shuffle from event to event it's important that you have a business card that works just as hard as you do.
If in all your previous networking efforts you have yet to experience the level of conversions you desire. It's possible that it's not you… not the people you meet… and not the events you attend. Although they may have something to do with it (which we'll address) The main coulperate might just be your business card.
This webinar (streaming live via Google Hangout will recieve link after registering) is meant to help you drastically grow your company by highlighting what your business card needs in order to turn your new contacts into cash… GUARANTEED
If you are a business owner who recognizes the importance of offline networking, but wants to increase your marketing materials' ability to increase your conversion rate. OR you are a publicist, marketer, graphic designer, etc who would like to add more value to your current offerings, I invite you to register.
But first, let's discuss what you can expect for investing your time and money into attending.
The presentation is broken up into four sections each as important as the proceeding and all part of a whole plan of action.
By the end of the first section, you will be able to specifically express…
Why are you giving out business cards in the first place

What you want them to do?

What's in it for them?

Why should they care?

& How you want to be remembered?
By the end of section two, you will be able to identify
The elements of your business card needed make sure you and your new contact are on the same P.A.G.E.
By the end of the section three, you will be able to apply (what I call)
The 4 Square Approach to Getting More Business

Select…

Strive…

Survey…

Set…
By the end of the fourth and final section, you will be able to articulate why
Resisting the urge to buy in bulk is one of the best decisions you can make

Size does matter

Quantifying your conversions is so important
Also, I don't want you logging off the presentation with a bunch of head knowledge that you don't know how to apply.
So to help make sure this does not happen, upon registration you will also be given access to the following supplemental resources and freebies:
Participant Workbook: can be completed before or along with the presentation. Will help you map out your business card make over process and key elements.

3 Design Templates: for the DIY'rs or to share with your graphic designer

Complimentary 15 Minute Consultation and Follow Up Call: so I can answer any lingering questions or provide feedback on ideas you might have.

Presentation Application Checklist: this can serve as your road map, to help you start reaping the benefits of everything you've learned as soon as possible.

Unlimited Access: to the presentation and materials for life.

Access to a Private Participant Forum: to network, ask questions, and collaborate with like minded professionals

Personal Introductions: if needed to experts who can help with your efforts
Ok, I think that's it. I look forward to connecting with you on May 6th. And as always if you have any questions please do not hesitate to email us at BOSSBusinessEvents@gmail.com
To your success,
-Tamara Diahann

Organizer
Hey There!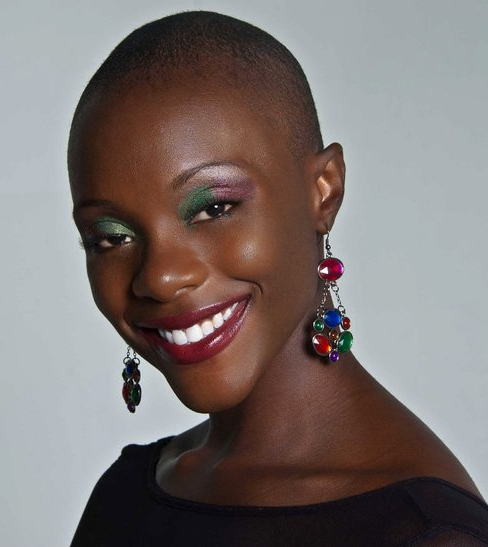 Thanks for stopping by our page. My name is Tamara Diahann and I am the founder of the BOSS Christian Network In case you're wondering, BOSS stands for Business Oriented Saved & Successful. And whether you believe you are as of that right now really doesn't matter because now that we are connected, I'm going to help you get there.
ABOUT US: The BOSS Christian Network is an interactive training and marketing platform for business owners who want to grow their companies by applying effective irrefutable polocies, principles, and practices based on the Word of God.
CLICK HERE to Learn More.
Thanks for stopping by.