Business Buying: The Purchase is the Beginning Not the End | Sep. 20, 2017
Description
Business Buying: The Purchase is the Beginning Not the End
When: September 20, 2017 - 7:30 AM
Where: Bellevue Red Lion Inn
11211 Main St, Bellevue, WA 98004
Details:
Pre-closing due diligence is a necessity for any transaction and we often forget that the real work begins after the purchase. A seamless, tranquil transition is about the planning for the day after the sale. Many deals ultimately fail because of the things that cannot be checked off a list during due diligence and negotiation such as organizational buy-in, cultural alignment, and technology shifts.
Our event will focus on three areas that every buyer must think about: Cultural change, Organizational change, and Technology compatibility.
We are bringing together buyers who have experienced the challenges of post-closing first-hand. They will share their thoughts about what would they have done differently both in planning and in execution.

---
PANELISTS
Steve Kidd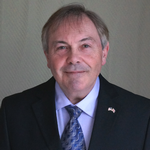 Steve has over 40 years experience in manufacturing from large automotive companies in England to Aerospace machining in the US. He is the CEO and founder of Cimtech Inc founded in 1986, a technology company in Washington State, and supplies products and services to companies mostly in the Pacific NW. Cimtech Inc consults directly with Boeing, US Navy and Airforce for Advanced manufacturing, metrology, 3d printing for manufacturing and Industrial Robotics. Leaving high school, he joined Ford Motor Company as a Toolmaker apprentice and also studied Mechanical Engineering in London NE University UK.

He sits on CEO Council of CAMPS, Center for Advanced Manufacturing Puget Sound, Advisory board for Center of Excellence Aerospace, board of directors for First WA robotics, Aerospace committee for BABC and is a member of PNAA, WTIA, WBA, AFA and other organizations for education advisory for technical colleges and is a First robotics judge. At the request from the State Commerce Department, he created a supply chain capability web site for Aerospace called www.aerospacevendors.com and travels to the International airshows in London and Paris to promote the Aerospace industry.


---

Hugh Blane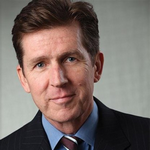 His consulting firm, Claris Consulting, is retained by clients such as Microsoft, Sony Pictures, Stanford University, Swedish Medical Centers, Aramark, Spacelabs Medical, Sodexho, Pepperdine University and the University of Texas in Qatar to challenge assumptions, jettison complacency and catapult growth.

Hugh's specialty is working with high potential employees and was recognized when he was selected as the exclusive coach for the prestigious Helen M. Young Fellowship at Pepperdine University. He is an Adjunct Faculty member at the School of Law and Entrepreneurship at Pepperdine University and has taught business literacy courses to homeless men and women through the Union Rescue Mission in Los Angeles. He has also served as on the Strategic Planning Committee of the Boys and Girls Club.


---
Chris Falco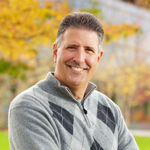 Chris is a founding partner of Falco Sult which started in 1991. He heads the firm's management advisory services and consulting functions. His specific practice areas include:


Computer system design and selection.
Accounting systems design and implementation.
Strategic business planning and "Part-Time CFO" services
Business brokerage including conducting due diligence related to buying or selling a business.
M&A services to middle market companies.
Consulting on business formation, choice of entity and business succession/exit planning.
Facilitation of investment, banking, bonding and legal relationships.
Develops Performance Measurement Systems for many types of businesses.
Chris's clients cover a wide range of industries including printing and graphic arts, real estate, construction, high tech, property management, wholesale distribution, manufacturing, professional services and service organizations.
​
Chris is a member of several professional organizations to include the American Institute of Certified Public Accountants, the Washington Society of Certified Public Accountants, the International Business Brokers Association, the National Association of Certified Valuation Analysts, Alliance of Merger & Acquisition Advisors and Vistage International.
---

MODERATOR
John O'Dore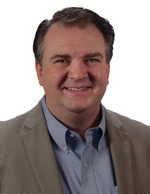 John O'Dore is Principal and Managing Director of Kirkland-based OneAccord Capital and Head of Sell-side M&A Advisory Services. John leads an experienced and dedicated team at OneAccord Capital to serve the needs of lower middle-market owners and shareholders of privately held businesses in the Pacific Northwest – namely Washington, Oregon and Idaho. Target clients generally have EBITDA in the range of $1 to $5 million or businesses valued in the range of $5 million to $25 million.

John is a well-known, values-based trusted advisor to many business owners and shareholders of privately held businesses. John has advised business owners and shareholders for more than 25 years while working in leading investment banking firms such as Seattle-based Meridian Capital and global investment banking firms Credit Suisse First Boston, Merrill Lynch and Bank of America.

John has developed a successful track record by helping owners work through complex business transition, recapitalization and company sale transactions. John has closed over one-hundred company sale, recapitalization, financing and merger & acquisition transactions in multiple industries. John also brings both a local and global perspective to transactions having lived in Asia for over 20 years in China, Hong Kong, Taiwan, and Singapore.

A Seattle native, John is a graduate of Seattle University's Albers School of Business where he majored in Finance. John is an Albers Alumni Board Member and a Board Member of Association for Corporate Growth (ACG), Seattle Chapter. John also serves on several Advisory Boards of Pacific Northwest companies with a focus on growing value and preparing for a successful transition of the business.
---
Join us to hear their stories and learn how to avoid these pitfalls.