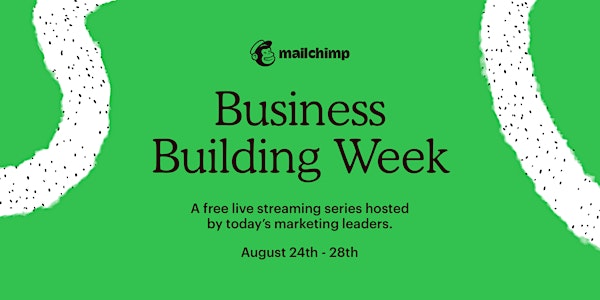 Business Building Week
Welcome to the landing page for Business Building Week, scroll down to sign-up for the free sessions!
About this event
Looking for the latest small business trends and recommendations? We got you. Join Mailchimp the week of August 24th for five days of live educational sessions with thought leaders from around the world. There will be at least one new session on a different topic each day. Did we mention it's all free?
Click the link to sign-up for the following free sessions:
You won't want to miss these live sessions. Who knows, we might even give away some prizes for those who attend.