Description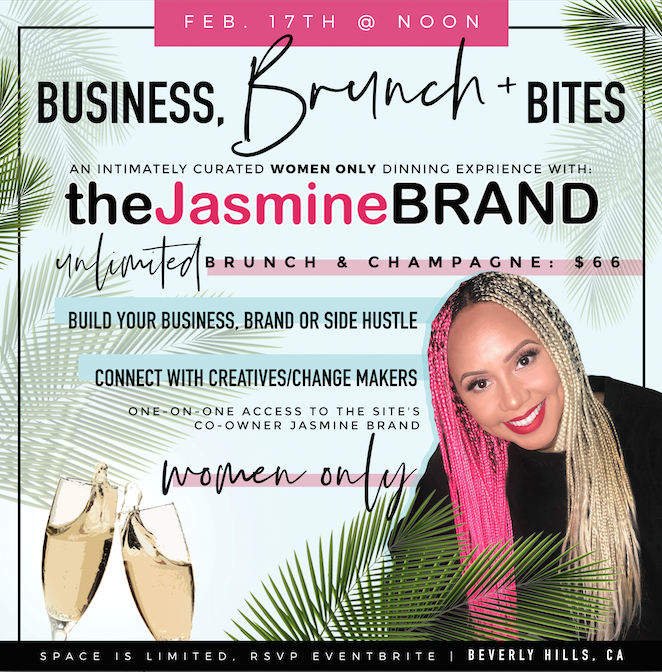 Business,

Brunch

& Bites: An Intimately Curated Dinning Experience w theJasmineBRAND, exclusively for women.
Discuss ways to build your business, brand or side hustle organically + connect with likeminded creatives and change makers. Have one-on-one conversation & access to the site's co-owner Jasmine Brand.
When: Sunday, Feb. 17, 2019 12pm PST
Where: Beverly Hills, CA
Brunch buffet, unlimited champagne. Cost $66
LIMITED SPACE. For questions, email tjbstaff@gmail.com and include TJB x BBB in the subject line. Confirmation details will be sent after payment.