Description
BUSINESS BREAKTHROUGH SERIES: Communication
Conflict Resolution with Gina Jonas
Effective leaders embrace conflict as an opportunity to learn more about themselves and those around them. During this high-energy training course, you will learn how to face conflict with confidence and create win-win outcomes while positively impacting your relationships. Leave with a toolkit of techniques to immediately handle conflicts more effectively and confidently!
Friday, Sept. 30, 8:30am – 11:30am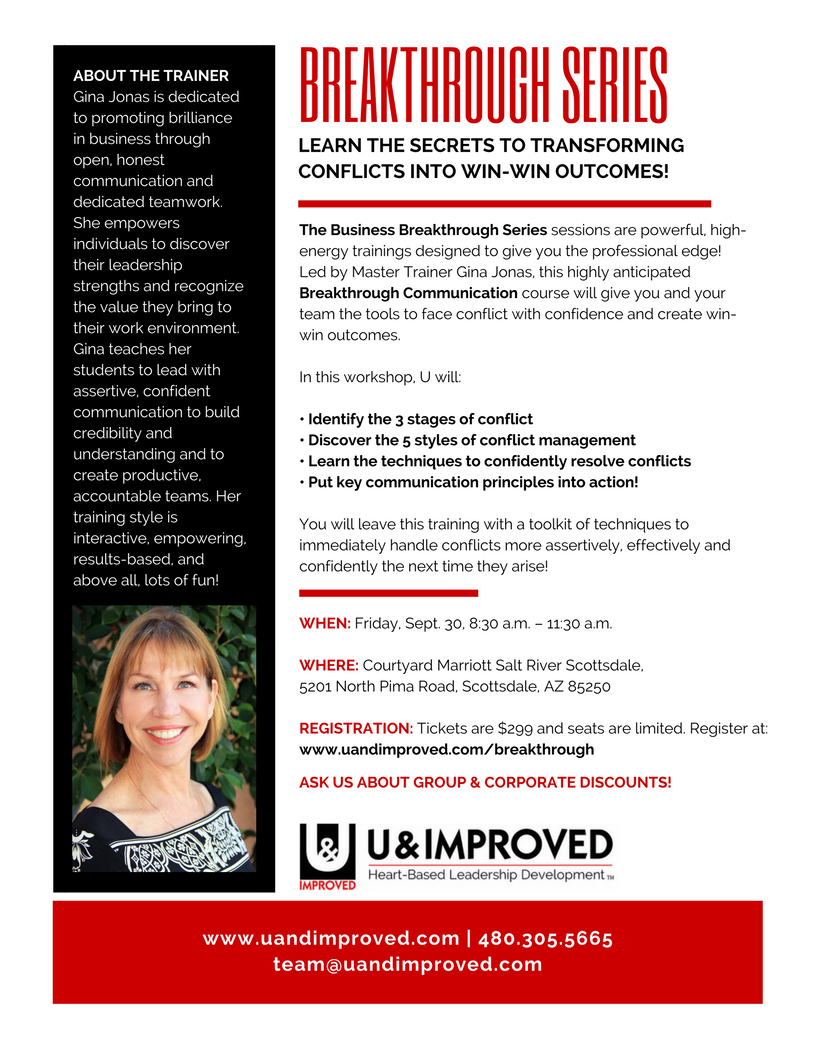 ---
Contact us about corporate and group discounts at 480-305-5665.