Business & Breakfast: The Benefits of a Diverse and Inclusive Workplace
Description
LOOKING FOR MOTIVATED, QUALIFIED AND DEPENDABLE EMPLOYEES WHO WILL ADD VALUE TO YOUR WORKFORCE?
JOIN OTHER H/R PROFESSIONALS, HIRING MANAGERS AND BUSINESS OWNERS FOR A COMPLIMENTARY ONE HOUR BUSINESS & BREAKFAST TO LEARN HOW!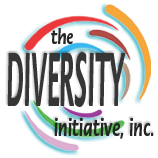 Learn from the experiences of three local Executives who have hired diverse candidates with disabilities!
---
The Diversity Initiative Inc. is hosting this "Diversity and Inclusion in the Workforce" Business & Breakfast Presentation to promote the value that Diverse Candidates with Disabilities bring to both small and large companies throughout Tampa Bay.
Facing worker short-falls and projected mass retirements, Tampa Bay businesses are challenged in recruiting, training and developing talent to meet their growing demands for part-time and full-time employees. Diversity & Inclusion (D & I) of Job Seekers with Disabilities in hiring practices has quickly gained momentum as an essential part of talent acquisition, increasing organizational effectiveness and overall business success.
Some Tampa Bay companies that have already embraced this strategy include: Amazon, Walgreen's, Beall's, Lowes, Embassy Suites, Hard Rock Hotel & Casino, Target, Walmart, Publix, Wellcare, Bank of America, Florida Aquarium, Outback, McDonald's, Hertz, Time Customer Service, Michaels, AMC Theatres, Cheesecake Factory, Advanced Auto, General Dynamics, Morgan & Morgan, Brookdale Senior Living, MOSI, Bayfront Health, Hilton Reservations and many other small to large businesses in Tampa Bay!
*** Please email Steven Roberto at steven.roberto@tdiworks.org with any meal accommodations (i.e allergies, vegetarian and gluten free)