Business Breakfast Series - Presented by Lynn Kissel, Zionsville Community...
Description
This month our feature speaker will be Lynn Kissel, Community Relations Coordinator with Zionsville Community Schools. She will be discussing the school systems' new initiative, "Strong in Every Way".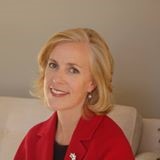 Lynn Kissel has lived in the Zionsville community for 15 years. She is employed by Zionsville Community Schools
in the role of Community Relations, Alumni Affairs and Residency Specialist and previously served 7 years as
Executive Director of the Zionsville Education Foundation.
Lynn's community involvment includes serving as a member of the Advisory Board for United Way of Boone
County, chair of the ZCS United Way Employee workplace campaign and chair of United Way Day of Caring. She
is currently serving on the Smoke Free Boone County Coalition, the Zionsville Alumni Association board and is a
charter member of Kiwanis of Zionsville. Through Kiwanis, she is a liaison for the ZCHS Key Club. Most recently
she completed six years of service on the board of Zionsville Show Choirs, Inc. and will continue to support Boone
County 4H Booster Club.
Lynn is a certified member of the John Maxwell Team of speakers, trainers and coaches. She regularly leads
mastermind groups as well as team trainings and occasional speaking engagements with a focus on leadership.