Description
Welcome to Business & Bourbon Network "Juneteenth" Edition, Hosted by Mozell Axson!!
What is Juneteenth?
Juneteenth is the oldest known celebration commemorating the ending of slavery in the United States. Dating back to 1865, it was on June 19th that the Union soldiers, led by Major General Gordon Granger, landed at Galveston, Texas with news that the war had ended and that the enslaved were now free. Note that this was two and a half years after President Lincoln's Emancipation Proclamation - which had become official January 1, 1863. The Emancipation Proclamation had little impact on the Texans due to the minimal number of Union troops to enforce the new Executive Order. However, with the surrender of General Lee in April of 1865, and the arrival of General Granger's regiment, the forces were finally strong enough to influence and overcome the resistance.
Since June is the month we celebrate "Juneteenth", we have a dynamic speaker who is a Leader for Human Rights & Human Trafficking. Here's a bio of Christopher King: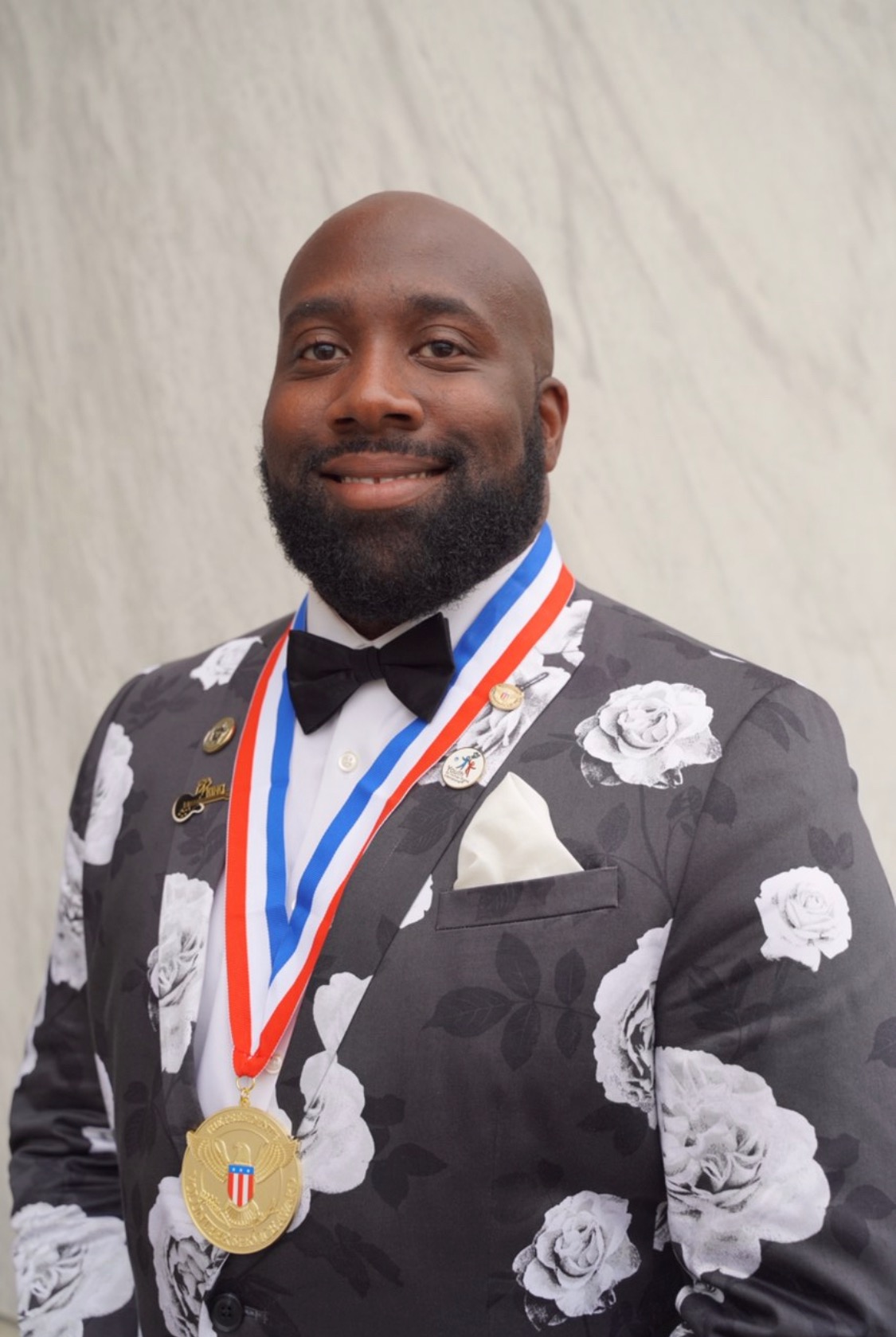 Christopher King, grandson of the legendary Blues and Rock n' Roll icon, B.B. King, is a man who holds many titles. From international businessman and motivational speaker to celebrity fashion stylist and human rights advocate, Christopher King is no stranger to the world of entrainment, business and personal success.
At an early age, King was exposed to life in the fast lane. From being on board national tour buses with his grandfather to traveling internationally with artists like rapper, Trina, Christopher has made a name for himself within the industry. His fashion genius had afforded him to style numerous celebrities including Jackie Christie.
In wake of being exposed to what it takes to succeed in the industry and in life and being fueled by a passion to help inspire and motivate the nation's youth, King founded "The Gentleman's Course," a non-profit organization that focuses on providing life skills to youth and young adults by acclimating them to social and professional etiquette in real-life situations. Covering the areas of proper speech, attire, and manners, "The Gentleman's Course" introduces the idea of social and cultural awareness as participants are met head-on with real and relevant training that positions them to achieve personal and professional success.
When it comes to giving back to the world, Christopher is unmatched in his own right. King recently received the Presidential Volunteer Service Award from the 44th President of the United States, Barack Obama, for his tireless efforts in uplifting and building high-functioning community initiatives. As well as The 45th President Donald Trump, As a branch of "The Gentlemen's Course," Christopher hosts a luxury benefit gala with local charities to combat the existence of human trafficking. Held in central Florida as the state ranks third in the nation for human trafficking, The Gentleman's Ball attracts premier guests, including state politicians and entertainment greats, hosts a silent auction and champagne laced mixer, including a five-star dinner with dessert.
In addition to his philanthropic work on American soil, King was recently honored by Empower Magazine with the Global Philanthropy Award for his years of serving abroad in building homes for the native peoples of parts of Africa and Dubai.
Alongside entertainment executives and producers, Christopher continues to use his life to honor the legacy of his grandfather through The Official B.B. King Weekend memorial event. As he believes "We change our youth, they will change our future," Christopher King is on his way to establishing his own legacy of love by being a producer of life and business success.
Special Thanks to our Sponsors:
BB&T
Paramount Title
Regions Bank
D.R. Horton
Extravagant Exposure LLC
The Gentlemen's Course
Grant Career Technical Education Center
Mozell H. Axson, II