Description
NAWBO SLC Business Boost
The new year is getting closer - how do you feel about your business? Was 2015 as successful as you had hoped or planned it would be? Were you able to reach all those high-end clients that you had on your wish list from last year? Did you achieve all your goals and then some? Each year brings a new opportunity to make THIS the year that you'll achieve something amazing!
Sometimes all you need is a little BOOST to get over the hurdles and make your business even better than it already is. NAWBO SLC will give you that boost in January and February with the new BUSINESS BOOST series! You're invited to attend the Education Lunch & Learns in January and February with a special BONUS event in between. Three events in five weeks and it's all about you and your business.
1/27 - Vannesas Moon (Master Your Message)
Dr. Vannesa Moon, professional psychic business coach and founder of Your Inspired Business, will teach you how to discover your professional allure so you can attract the clients who want to work with you, creating an opportunity to build a successful business that you love to run. Dr. Vannesa Moon will walk you through the process of defining your base truths about your business - what you promise to your clients as results and expectations when they work with you.
2/10 - Amber Griffinths (Branding Your Business)
With your new found clarity about your business and your ideal client, it's time to learn how to effectively brand your business. Branding is the strategy behind all your marketing efforts, it is the force that drives your marketing tactics. Amber Griffiths of Seamless Branding and AGDesign will show you how to develop a brand that establishes you in the market place and gives your business a competitive edge. Learn how to effectively make your brand visible, creating loyal clients, advocates and even evangelists out of those who work with you.
2/24- MaryPat Kavanaugh (Marketing Strategies)
The third event in our Business Boost series is all about Marketing - it's time to monetize your message! What are the best ways to reach your ideal client? How do you initiate the sales conversation and then guide it through to a successful conclusion? MaryPat Kavanagh, the Queen of Marketing, will teach you what to say through the use of key messaging strategies and how to create a successful and strategic marketing plan.
Join NAWBO SLC for the Business Boost Education Series starting:
Wednesday January 27, 2016 with Dr. Vannesa Moon | Master Your Message
Wednesday, February 10, 2016 with AmberGriffiths | Branding Your Business
Wednesday, February 24, 2016 with and finish with MaryPat Kavanagh| Marketing Stategies
You get to decide if 2016 is going to be YOUR year, the year that your business really booms!
---
Thank you to our sponsors

Zions Bank | Womens Womens Financial Group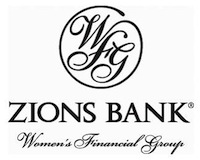 Leadership Starts With i | Ken Sharrar