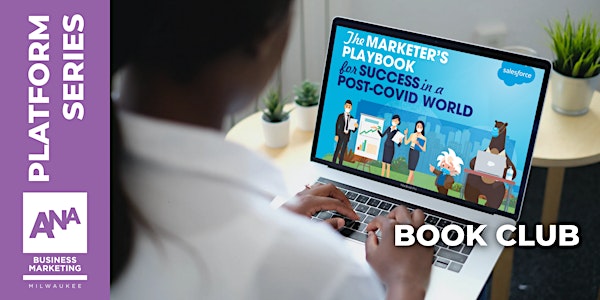 Business, Books and Beverages (Virtual Book Club) - June Edition
June's Business, Books and Beverages will focus on The Marketer's Playbook for Success in a Post-Covid World
About this event
Stop us if you've heard any of these phrases before:
"In times of disruption..."
"...these trying times..."
"The new normal..."
The list goes on and on but the spirit of it is the same: the pandemic brought seemingly seismic shifts to business, to marketing and life as we know it.
As marketers, we're perhaps better poised to roll with change. And while we're unlikely to see another year such as 2020, there are lessons we can all carry forward.
That's why we're rounding out our 20-21 season with an eBook, The Marketer's Playbook for Success in a Post-Covid World. Authored by Archana Sinha, Senior Director Marketing, Salesforce India, this playbook dives into:
Trends that challenged the marketing function in 2020 and will shape what marketers do in 2021 (and beyond)
How marketers can leverage technology to deal with disruption and change
A proposed framework to help marketers cope with uncertainties and make the most of emerging opportunities
Humanising marketing to build deeper connections
Using technology to enable seamless customer experiences
And more
A light read at just 19 pages (20-30 minutes), the prep will be easy, breezy (just in time for summer).
Rob Hackett, Business Development from MTI Connect will help facilitate this interactive session.
Event Details
When & Where: Thursday, June 10th 4:30 - 6:00 pm via Zoom
(link will be sent to all registrants prior to the event)
How to Prepare: Read the eBook and pour yourself a beverage for the conversation!