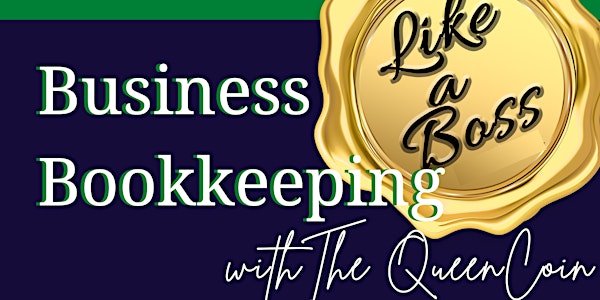 Business Bookkeeping Like a BOSS
Created to educate business owners about the importance of financial documents and how to properly use these docs to make business decisions
About this event
In this course, you will learn about the key financial statements; the income statement, Statement of owner's equity, balance sheet, and statement of cash flows.
By the end of this course, you will be able to use financial statements to solve a variety of business problems, recognize the information shared between financial statements, and determine the financial health of your organization.
This FREE webinar is great for:
"Entrepreneurial Freshmen"- an entrepreneur that is just starting out who needs the correct understanding of the finance side of the house in order to strive for greatness.
"Solo-preneur"- the entrepreneur that's the walking talking one-woman band. Ultimately they do it all for their business & they will go on to outsource this task just as soon as they can afford it.
Small Business Owner- an entrepreneur that has finally made enough money to outsource some of these tasks but still needs to understand ways to interest future investors and stockholders.
If you fit in any of these categories, join us!