Business Basics: How To Write a Great Business Plan 09142019
Description
How To Write a Great Business Plan
If you are thinking of starting a new business, YOU NEED A BUSINESS PLAN! This workshop will focus on creating a Business Plan for a start-up business and will help you determine if your idea makes financial sense. At the end of the course, we will connect you with a SCORE mentor, who will help you complete your Business Plan.
In addition, you will have the opportunity to NETWORK with other business minded people who are considering starting a business!
If you are currently in business – Do you have a Business Plan, is it current and are you following it?
If you are seeking a loan to expand your business you may also find this workshop helpful.
This workshop will cover the following topics:
The Purpose of a Business Plan

An Introduction to the Key Parts of a Business Plan

Writing Your Business Plan

Presenting your Business Plan to a Lender
Takeaways:
You will have notes and handouts that will help you with writing your Business Plan

You will have the opportunity to be connected to a SCORE Mentor that can assist you in the completion of your business plan.
Speaker's Bio: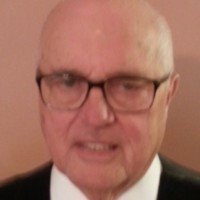 Joe Behnken, SCORE Mentor
Joe Behnken has 40 years experience as an entrepreneur owning, operating, buying and selling businesses in transportation, mining, manufacturing, mortgage and retail banking, merger and acquisition and business consulting. He has been successful in business turn-around ventures, purchasing businesses with financial problems and through restructuring has turned them into successful businesses. He has expertise in profit center and activity based costing. Joe is a graduate of Southern Illinois University with a major in Business Management and holds a professional designation as a Certified Public Accountant.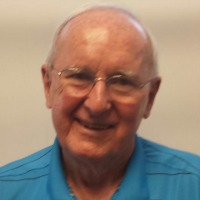 Gary O'Grady, SCORE Mentor
Gary O'Grady has over 35 years of executive level experience shaping critical financial operations. Most recently he spent twelve years developing public and private partnerships in the St. Louis area. As the Director of Economic Development and the Chamber Executive for the City of Eureka, Gary worked with city government and the business community to build close working relationships. As the Vice President of Business Development for the St. Louis County Economic Council, he was responsible for the growth and development of County businesses.
As an entrepreneur, Gary started a multi-store, non-franchise ice cream and yogurt business which he later sold. He spent over twenty years in retail credit management for Rhodes Furniture and J.C. Penney in positions of Vice President of Credit to the Administrative Assistant to the Vice President of Credit.
For the last 11 years, Gary has been a counselor with SCORE. Gary is a graduate of St. Louis University with a major in Finance and has a MBA from New York University.
---
Cost: All SCORE workshops are $45 with pre-paid registration; Veterans are $25 with pre-paid registration and valid Military ID (verified at check-in); Fontbonne students free with valid student ID; or $55 at-the-door, subject to availability.
GUARANTEE YOUR SEAT - REGISTER NOW!