Description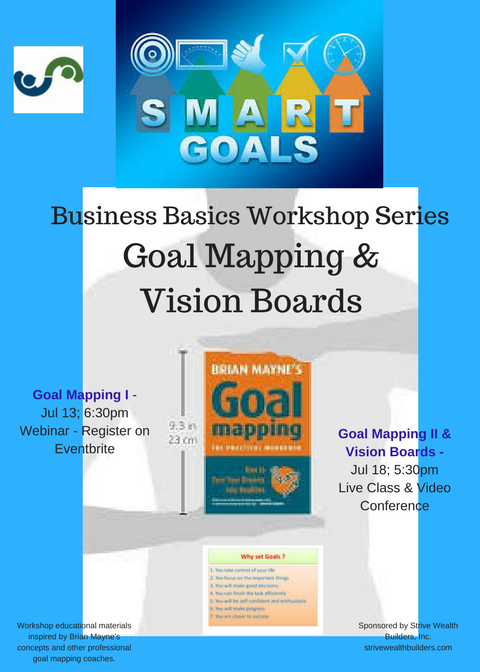 Register today for Goal Mapping I & II, along with Vision Boards live class. Part One of Goal Mapping, inspired by Brian Mayne concepts. The first part of this workshop is by webinar and will focus on text concepts that will prepare you for creating your vision board in part two of this workshop. Part Two of Goal mapping is a live class (also video conference) where you will create vision boards.
Why Set Goals?
1.

You take control of your life

2.

You focus on the important things

3.

You will make good decisions

4.

You can finish the task efficiently

5.

You will be self-confident and enthusiastic

6.

You will make progress

7.

You are closer to success
Strive Member: No Charge (Enter your promotional code/discount code at checkout)
Non-Strive Member: $45.00 (one time charge for class I & II)
You will receive workshop materials and a link to the webinar upon completion of your registration.