Description
This class is open to all kinds of freelancers – from painters, musicians, illustrators & actors to dog walkers, bartenders, coders, and more! Join this class to take better control of your work life and make more money.
Often, we're focused on our passion for our work while the business aspects of it get pushed aside. Sometimes business topics can seem overwhelming to us, but I'm here to help. We'll cover everything from making a product to working with clients. I'll break down some "scary" topics like taxes & banking into bite-sized chunks. You'll get a head start by doing worksheets right in the class, so once it's over you'll have a game plan. At the heart of it all is a solid grasp of time management and being organized, and I'll show you some exercises to practice these skills. All in 3 hours – WHEW!
Early Bird tickets here online are $50 with guranteed seating, but walk-ins at the door are $55.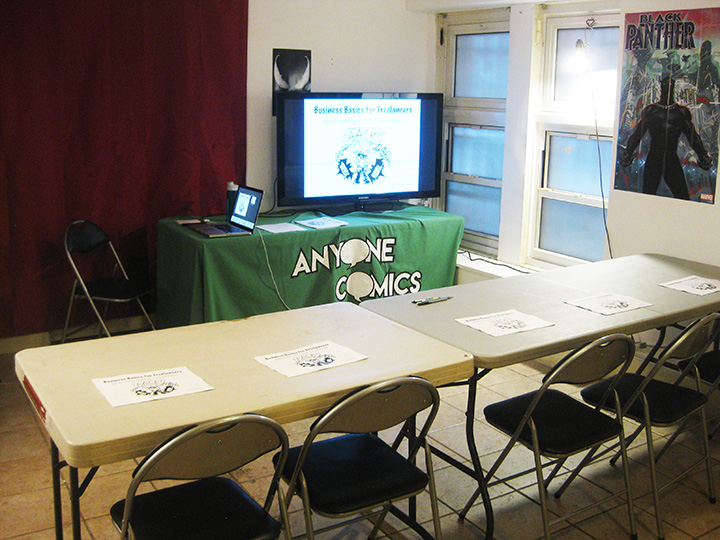 Here's a pic of the space. Anyone Comics has a very nice and cozy finished lower level... with not one but TWO bathrooms! Atmosphere is very casual. Must be able to go down a flight of stairs to access the space.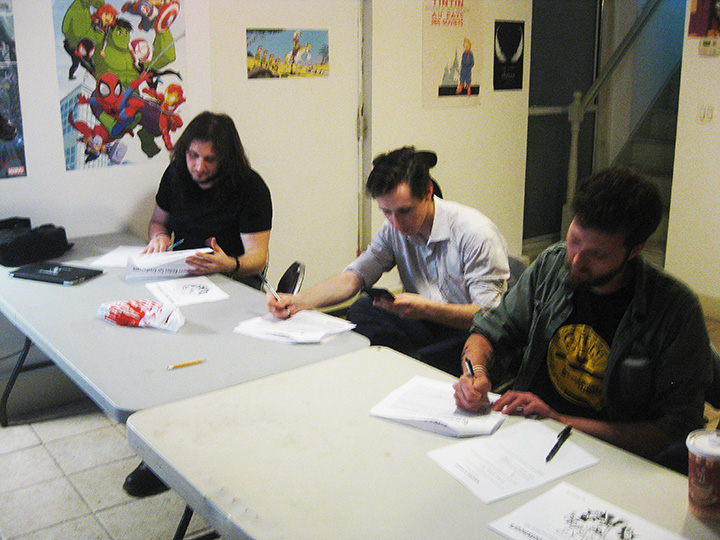 You'll get a packet with all the Power Point slides and some work sheets. By filling out the work sheets during designated class breaks (5-10 min per sheet), you'll get a jump start to better freelancing right away!