Description
Do you freelance and want to make more money doing it? This course will help you towards that goal! Often, we're artists first and business people second, and sometimes the business side of art can seem overwhelming to us. I'll break down some "scary" concepts into bite-sized steps you'll work on during the class. We'll cover everything from making a product and pricing it to how to get more freelance work by exhibiting. We'll also talk about the "not-so-fun" but very important aspects of keeping track of your earnings, banking, and taxes. We'll also touch upon contracts and time management. All in 3 hours – WHEW!
This class is open to all kinds of freelancers – from painters to musicians to dog walkers to bartenders and more!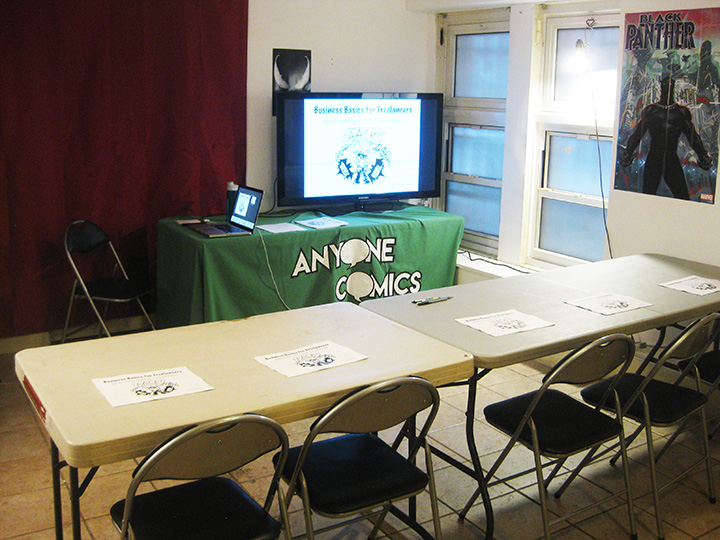 Here's a pic of the space. Anyone Comics has a very nice and cozy finished lower level... with not one but TWO bathrooms! Atmosphere is very casual. Must be able to go down a flight of stairs to access the space.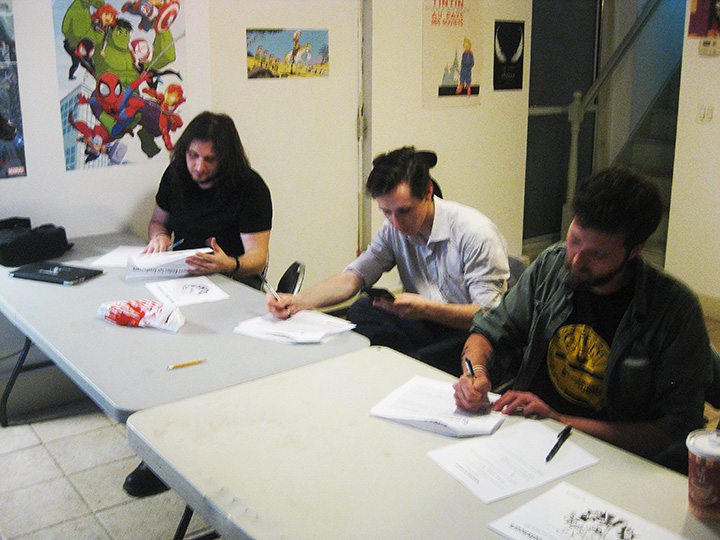 You'll get a packet with all the Power Point slides and some work sheets. By filling out the work sheets during designated class breaks (5-10 min per sheet), you'll get a jump start to better freelancing right away!