Business Basics: Building a Great Team & New Director's Training: What's th...
Description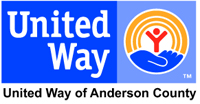 DSS Credit Hours: 5 of Program Administration
Trainer: Darlene Faucette - FAUCETTB@mailbox.sc.edu or 864-556-2004
Description:
Part 1: Join us as we explore leadership styles, strategies to hire and maintain staff, and team building practices.
Part 2: There is a lot to learn about being a child care director! Directors have the opportunity to learn more about what it takes to be a child care director and ensure that their programs are able to stay in compliance with DSS Licensing Regulations.