Business Basics: Building a Great Team & Early Childhood Building Blocks: T...
Description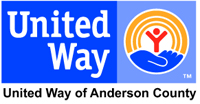 DSS Credit Hours: 5 of Program Administration
Trainer: Darlene Faucette - FAUCETTB@mailbox.sc.edu or 864-556-2004
Description:
Part 1: Join us as we explore leadership styles, strategies to hire and maintain staff, and team building practices.
Part 2: Participants will explore tools to enhance the focus of their program's observations and data gathering on specific knowledge, skills, and behaviors that are expected of a child of that age through all areas of development. An overview of the Program Administration Scale's "Child Assessment" accepted documents will also be explored.