Business as an Agent of World Benefit: Leading the Solution Revolution
Leading the Solution Revolution: It's Time to Create the Flourishing Enterprise Every Executive Wants with David L. Cooperrider PhD
About this Event
Is your organization reading and riding the opportunity trends and trajectories, and is it on the solid ground or concrete stepping stones of becoming a 21st century company, the kind of organization that's loved by its customers, envied by its peers, and admired by all of those who care about the next decisive decades of our planet? Is it future fit? Is it ready to lead and leverage the solution revolution?
In this keynote webcast one of Case Western Reserve University's pioneering thought-leaders and Distinguished University Professors, David Cooperrider, shares the single easiest and most consistently dependable way for leaders to create an organizational culture and human system that's unified and united, alive with agile performance, and filled with the motivation and passion he calls "full spectrum flourishing." Flourishing enterprise is about people inspired every day and bringing their whole selves into the enterprise; it's about innovation arising from everywhere; and it's about realizing remarkable and long-term relationship value with stakeholders, including customers, communities and societies, and ultimately, with a thriving nature.
Using data from over 6,000 interviews into "business as an agent of world benefit" with industry leading stars such as Tesla, Unilever, Vitamix, Google, Tata, Clarke Industries, Toyota, Apple and more, Cooperrider shares the study's overarching conclusion: there is nothing that brings out the best in the human side of enterprise faster, more consistently, or powerfully than calling a whole organization to design "net positive" solutions to humanity's greatest societal challenges and environmental opportunities.
Implementing the new Cooperrider-Godwin new 8-stage P.O.S.I.T.I.V.E change model, this session will introduce you to tools you can use. Whether your organization is in the business sector, the community sector or the public sector, you will come away with one high leverage message: it's time, it's easy, and it's dependable to tap into the "the superpower" of the high-purpose solution revolution to empower and enrich your organization's best future.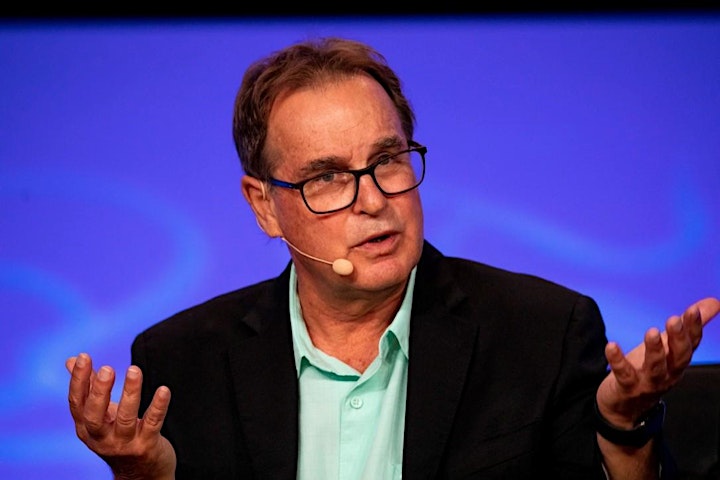 With the idea that every social and global issue of our day is increasingly a booming business opportunity and strategic differentiator in disguise, David shows—with vivid story and real evidence—how building a better society, community, and world is the most potent force on the planet—for generating, on the inside of the firm, the most engaged, unified, and innovation-inspired enterprise every leader wants.