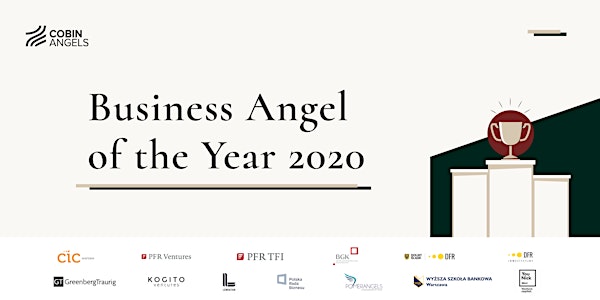 Business Angel of the Year 2020 Awards Ceremony
Business Angel of the Year 2020 Gala will recognize the best angel investors and present the state of private funding for startups.
About this event
The Business Angel of the Year Award (BAY) recognizes the most outstanding, engaged, and active private investors who play a significant role in supporting the startup ecosystem in Poland. Established by COBIN Angels, the largest professional association of business angels in Poland, the award strengthens the recognition of angel investing as not only a viable way of allocating capital but also a formidable career path.
Every year, the business community of Polish entrepreneurs, top managers, startup founders, venture capitalists, and other investors, nominate the most distinguished early-stage, high-risk investors, who demonstrated their dedication to bolstering innovations and developing young companies.
Join us on February 15th, to find out who will receive the coveted BAY Awards!
In the program:
Keynote speech by Marvin Liao, a private investor with over 20 years of experience in Silicon Valley,
The official announcement of winners in three categories: Main Award, Debutant of the Year, Ecosystem Award,
Interviews with winners and finalists on how to become a business angel and support startups,
Speech by Janne Jormalainen, President of the European Business Angels Network
Panel discussions on the state of angel investment in Poland: Best of the best - what to expect from exceptional Business Angels? | #BusinessAngelRevolution - how to increase the number of Business Angels in Poland?
* The BAY 2020 Gala will be held in Polish.
The BAY Award is presented in three categories:
Business Angel of the Year - for the most prominent angel investor in 2020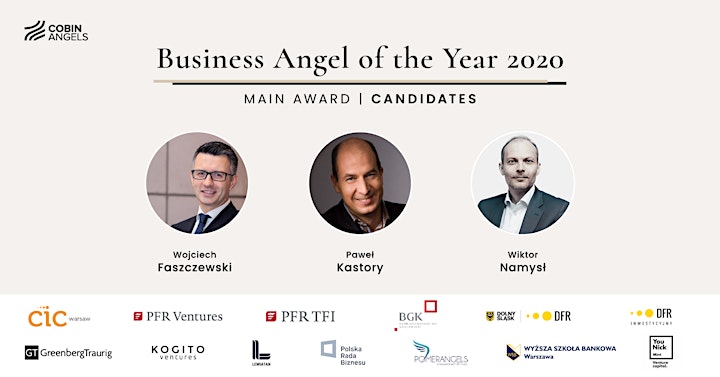 Ecosystem Award - presented by the startup community for the most supportive business angels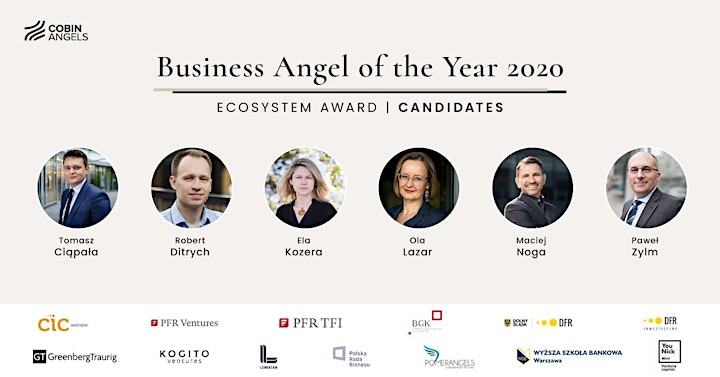 Debutant of the Year - for the best first-time investor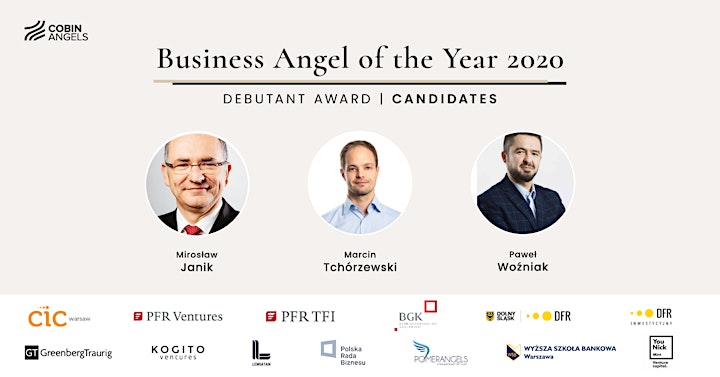 Partners: CIC Warsaw, PFR Ventures, Bank Gospodarstwa Krajowego, Dolnośląski Fundusz Rozwoju, DFR Inwestycyjny, Greenberg Traurig Poland, Kogito Ventures, Pomerangels, WSB University in Warsaw, Younick Mint.
Patronages: Polish Confederation Lewiatan, Polish Business Roundtable, EBAN
Media Partners: ICAN Management Review, ISBnews, ITwiz, My Company Polska, Twilit.eu
about COBIN Angels: https://www.cobinangels.com