Description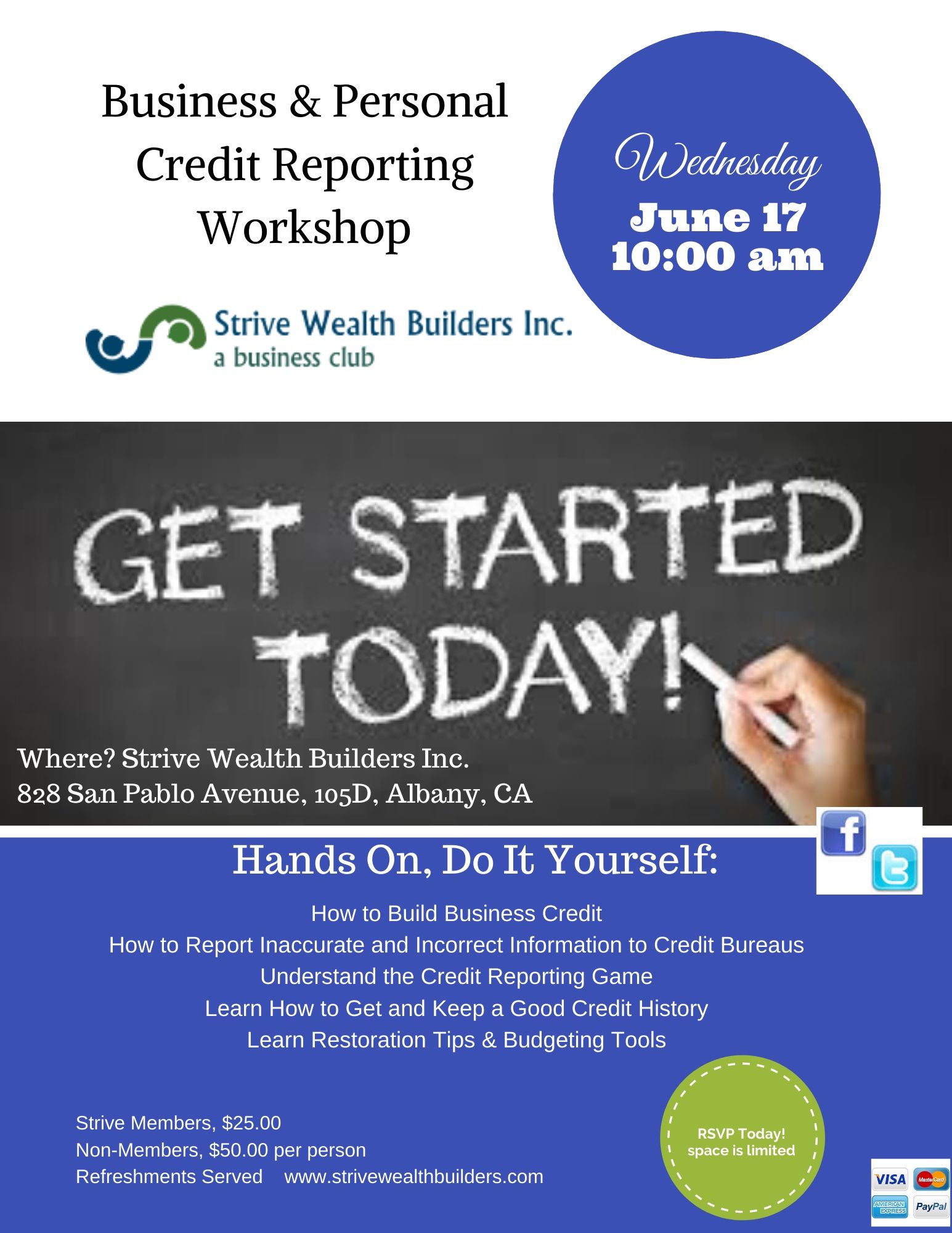 This interactive workshop will provide participants a basic understanding of business and personal credit reports. Participants will learn about the importance of credit, budgeting and obtain access to resources such as tips and local professionals and specialists that will help them achieve their goals. Participants will also learn the right way to correct and restore their credit, submit dispute inquiries online and increase their FICO scores.
Registration is required to obtain instructions on how to prepare for the workshop.
For more information about Strive Wealth Builders visit www.strivewealthbuilders.com.