Business Analytics - $375 E-books & $1200 Scholarship Certificate Included
About this Event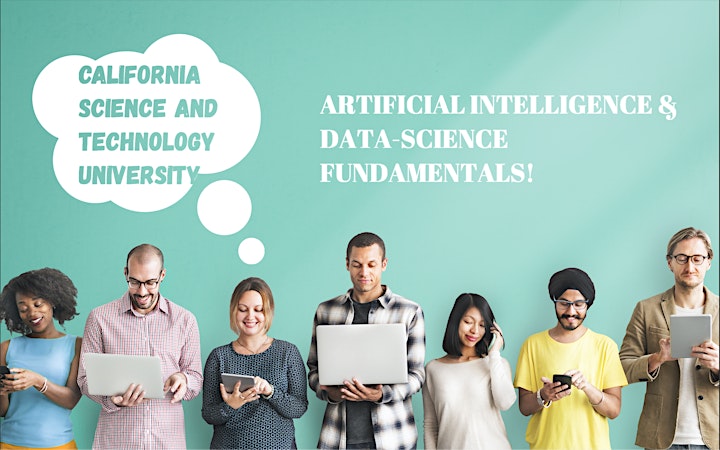 JOIN THE BA INTRODUCTION CLASS!
COURSE DESCRIPTION
This course introduces to you the latest analytical concepts, tools and methods in data mining, statistics and machine learning used to solve critical business problems in an organization. In this course, you will learn to identify, evaluate, and capture business analytic opportunities that create value. You will also learn how to transform data into deep business insights and actionable business strategy. This is a very practical course that focus on real business cases and examples, based on the actual working experience of the instructor as a senior data science marketing director.
At the end of the course, you will gain a holistic view of common analytical problems in the key functional areas of an organization, including but not limit to product, operations, finance, sales and marketing management. You will know how to solve these business problems using the most effective tools and methods in data science. This course will position you as an analytical expert or leader in your organization who understands where and how to apply advance analytics to create business value.
ABOUT THE INSTRUCTOR
Mr. Liao is an industry recognized thought leader in advanced marketing analytics and data science. Currently, he is the senior director at Workday. He has over 20 years of experience in business analytics, enabling data-driven decision making for executive leadership teams in finance, operations, sales and marketing.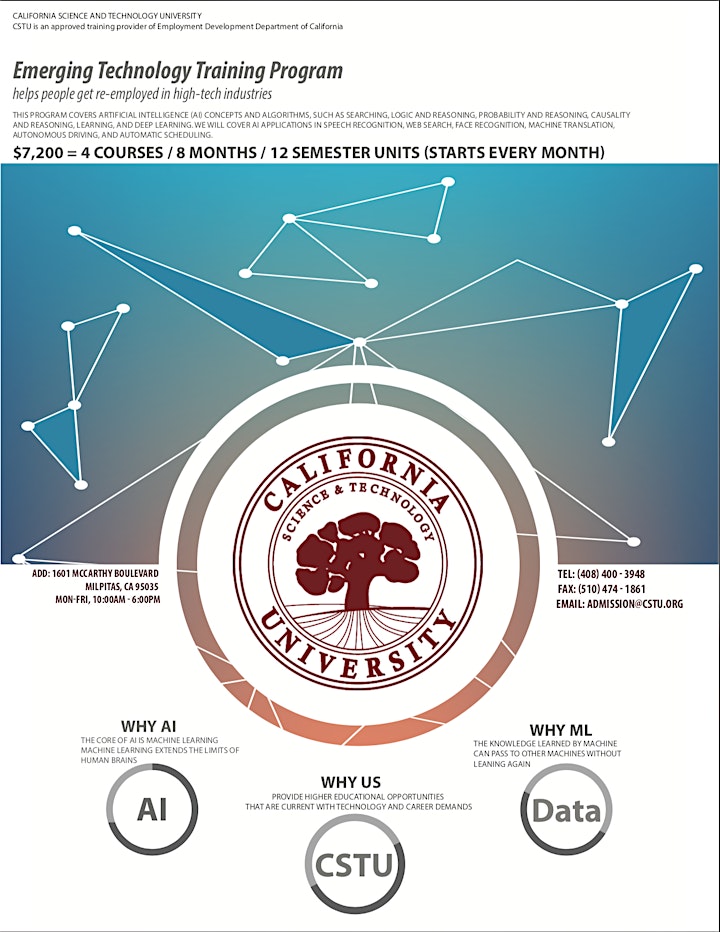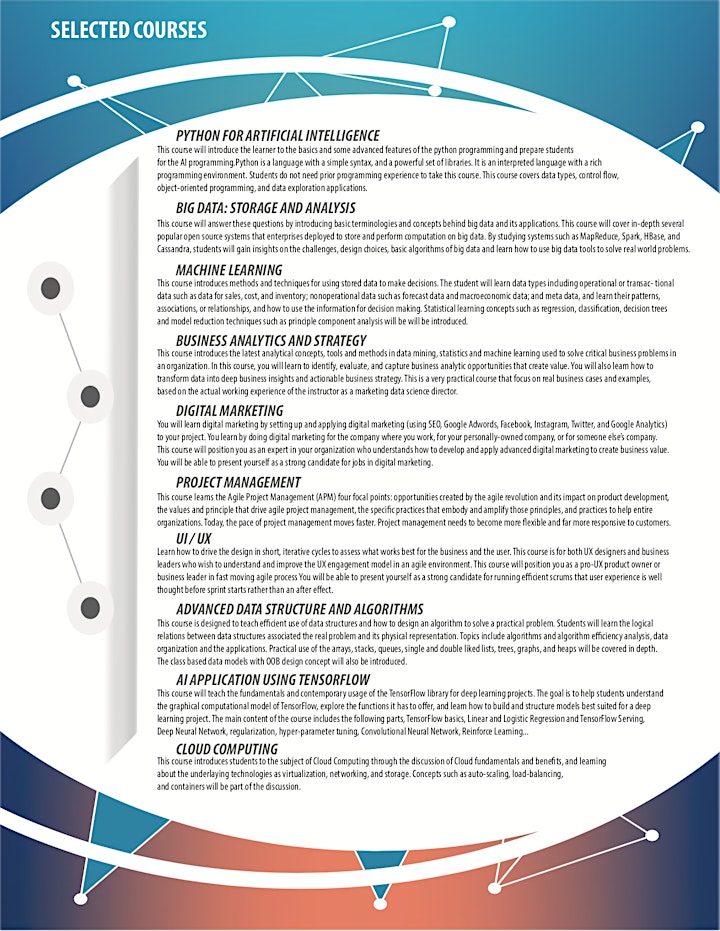 CONTACT
California Science and Technology University
Addr: 1601 McCarthy Boulevard, Milpitas, CA 95035
Tel: (408) 400 - 3948 Fax:  (510) 474 - 1861
Email: admission@cstu.org info@cstu.org
Mon-Fri, 10:00am - 6:00pm
www.cstu.org
California University of Science and Technology (CSTU), established in 2011, is licensed to operate by the BPPE. CSTU can grant a master's degree in business administration and a master's degree in computer science.
California Science and Technology University (CSTU) is a job-oriented university with a curriculum focusing on the cutting-edge technologies.  Artificial Intelligence (AI) and Data Science are the core of our training. Our instructors come from Silicon Valley top companies, like Google, Apple, LinkedIn, etc. Students can attend the eight-month training program, or two-year degree programs (MSCSE in AI, or MBA in data science). If you are unemployed, the government training fund can cover the training program tuition; if you are employed, the employer may reimburse the training tuition. CSTU also provides various scholarships to outstanding students. Please contact us at 408-400-3948 or www.cstu.org for more details.