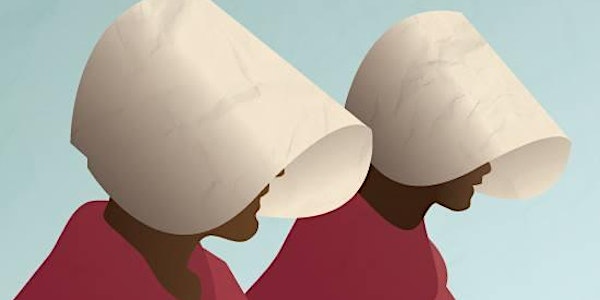 Bushwick Book Club presents: Original Music Inspired by The Handmaid's Tale...
Event Information
Location
Fremont Abbey Arts Center
4272 Fremont Avenue North
Seattle, WA 98103
Refund policy
Refunds up to 7 days before event
Description
5/24 The Bushwick Book Club Seattle presents Original Music Inspired by Margaret Atwood's The Handmaid's Tale.
The Bushwick Book Club Seattle and Town Hall Seattle partner to present an evening of original music inspired by Margaret Atwood's dystopian novel The Handmaid's Tale.
@ Fremont Abbey Arts Center
7:30p show, 7:00p doors
$5 Bushwick & Town Hall members, $10 general advance (not including fees)
$15 Day of Show
All ages, mostly seated, bar w/ID
---
ABOUT THE BOOK
Now a popular and haunting TV series, The Handmaid's Tale was first a 1985 novel by Canadian author
Margaret Atwood. Winner of several awards, the story revolves around themes of misogyny, patriarchy,
and individual expression in a near-future society. In light of recent geopolitical events, Atwood's work has
come into renewed focus. On the subject of whether she viewed the book as a prediction, Atwood wrote
in a 2017 New York Times essay: "If this future can be described in detail, maybe it won't happen."
In seven-plus seasons,
---
---
ABOUT THE BUSHWICK BOOK CLUB
The Bushwick Book Club Seattle has hosted over 300 individual performers writing and debuting original music inspired by literature. Featured performers for this event include Kristin Chambers, Olivia Claire, Annie Ford, Jaspar Lepak, Debbie Miller, Nottingham/Wicks, Moe Provencher, Megan Krantz and Tom Rorem. "New and innovative work that surprises and delights," is how one local author describes the Bushwick experience, while another librarian calls it "a brilliant way to expand anyone's appreciation of words."
-----------------------------------------------------------
ABBEY ARTS EVENT INFO:
- Fremont Abbey is ADA accessible on either level.
- Please refrain from talking or texting during the show.
- Please limit photos during the show.
- No video from the seating area please.
- We have a mix of normal chairs, some tall chairs, and standing room in back.
- Seating is not reserved unless noted.
- We are an all ages venue.
- Kids 10 & under are free at Abbey Arts concerts & arts events unless noted.
- Arts Connect provides free tickets for nonprofit workers, low income families, and veterans
- Volunteer opportunities are available for most shows (include free entry) www.fremontabbey.org/volunteer
- All attendees & artists agree to adhere to the Abbey Respect Policy. All are welcome. No hate speach, no weapons. www.abbeyarts.me/respect
-----------------------------------------------------------
ABBEY ARTS, SEATTLE | NONPROFIT 501C3, NON-RELIGIOUS, EST. 2005
Presenting welcoming music, arts & cultural experiences for people of all ages & incomes.
We support low income families, veterans, and humanitarian nonprofit workers with free event tickets. http://www.fremontabbey.org/artsconnect
Venue rental info & more: http://www.fremontabbey.org/rent
Concert & events calendar: http://www.abbeyarts.me
Home Venue: Fremont Abbey, 4272 Fremont Ave North, Seattle, WA 98103 / 206-414-8325
Ballard Homestead: 6541 Jones Ave NW, Seattle
All ticket sales are final unless noted.
Date and time
Location
Fremont Abbey Arts Center
4272 Fremont Avenue North
Seattle, WA 98103
Refund policy
Refunds up to 7 days before event