Bushwick Book Club Oakland Presents: 100 Boyfriends by Brontez Purnell
Songs inspired by Brontez Purnell's 100 Boyfriends
About this event
Book and music lovers, unite! Join Bushwick Book Club Oakland for a summer evening of songs inspired by 100 Boyfriends by Brontez Purnell.
About 100 Boyfriends
The book is a series of innovative vignettes, snippets, and short stories exploring despair, connection, desire, heartbreak, identity, and sex. Purnell is something of a legend in the Bay Area punk scene, and a friend of the BBC. It's a short, wild read.
About Bushwick Book Club Oakland:
BBC Oakland is a chapter of Bushwick Book Club - a musical book club where select singer-songwriters read the same book, each write a song inspired by the book, and then perform their songs for an audience of book lovers.
Feel free to read the book before the show(Oakland folks, you can buy the book at East Bay Book Sellers!), if you really want to get into it.
Please note: This is an outdoor event – please bring something to sit on and layers to stay warm!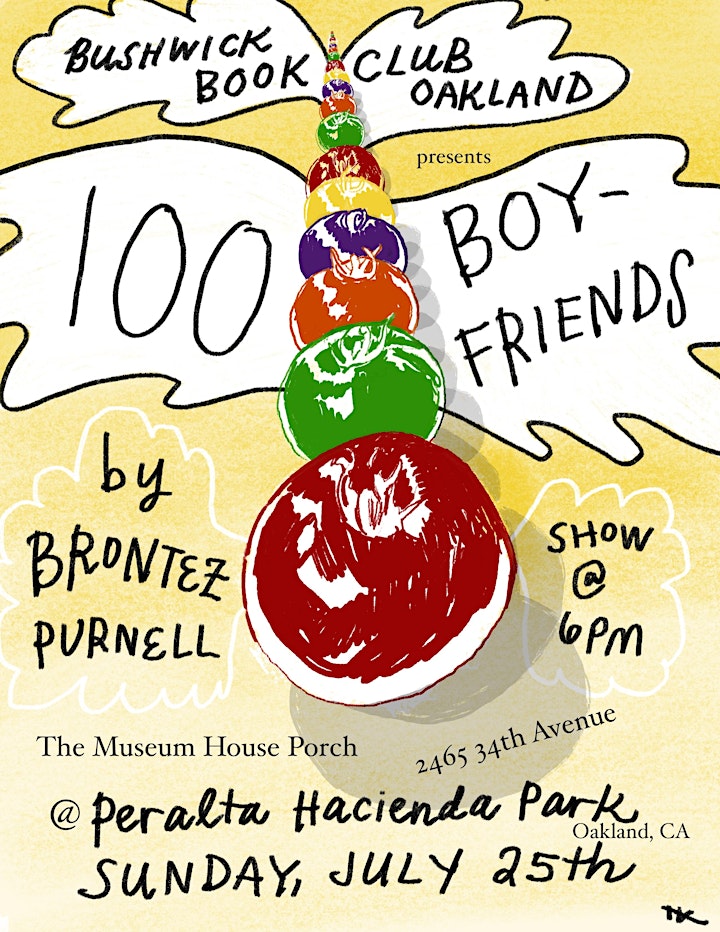 Organizer of Bushwick Book Club Oakland Presents: 100 Boyfriends by Brontez Purnell