Bus from CATONSVILLE MD to the White House, Wed Nov 17th in support of over 100 risking arrest - our last chance at the FREEDOM TO VOTE ACT!
About this event
This is the page to reserve bus tickets from Catonsville, MD.
Late November may be when we either Lose Our Democracy, or the Senate Fixes or Nixes the filibuster - to pass the Freedom to Vote Act. We're on the verge of restoring voting rights, banning dark money, ending gerrymandering, and protecting the process of vote counting itself (from 'election subversion')!
This event is organized by the Declaration for American Democracy (see DFAW event link), People for the American Way, League of Women Voters US, Black Voters Matter, the Democracy Initiative, For The People – Maryland, and many other organizations.
BUS LEAVES FROM THE CATONSVILLE WALMART PARKING LOT . Park in the Walmart parking lot between the Walmart and Route 40 (Baltimore National Pike). 6205 Baltimore National Pike, Catonsville, MD 21228 (Just west of the Beltway, just before the intersection of Route 40 and Rolling Rd.),
We recommend that you arrive by 8:15. 8:30 am At The Latest. This will likely be BEFORE the bus arrives. Park and lock your car AHEAD OF TIME and be ready to board the bus when it arrives. We are only allowing about 10 minutes for boarding once the bus arrives.
BUS LEAVES CATONSVILLE AT 8:50 AM SHARP !
We expect to arrive at Black Lives Matter Plaza (I Street Northwest & 16th Street Northwest, Washington, DC) at 10 am.
Dress for the weather. Bring drinks and snacks (there won't be time to buy them in D.C.) . Must be Covid-vaccinated, masks required. Limited to the first 40 riders who pre-purchase a $15 ticket. Bring proof of ticket purchase. We have allowed for extra room on the bus for social distancing. This page will indicate if and when the event is sold out. (If sold out, if you can provide or need a ride via carpool, notify Joe Adams: joeadamsmd@gmail.com)
For the return trip, board the bus by 12:15 SHARP. The bus will depart for the return trip at 12:30 SHARP. Anticipate arriving back in Catonsville by approximately 1:30 PM.
Also, please help with publicity at the Facebook Event Page by clicking 'Interested,' 'Going,' and Especially: 'INVITE.'
There is also a bus leaving from Lutherville, MD.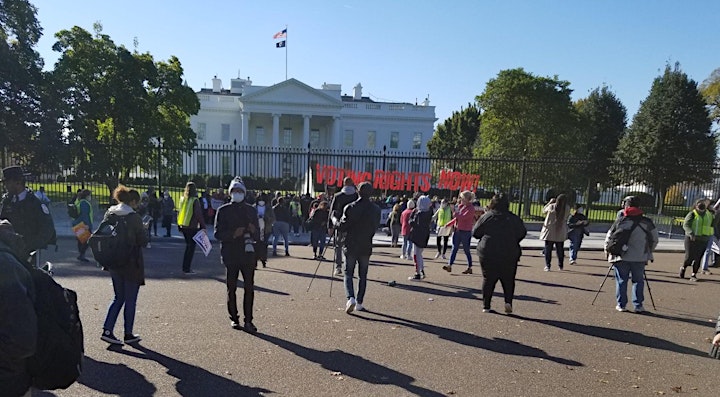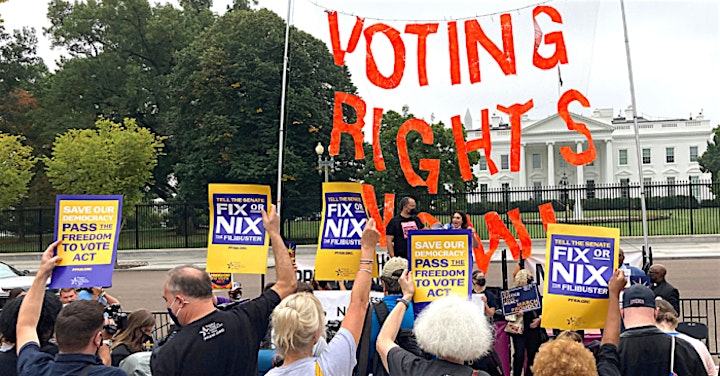 Organizer of Bus from CATONSVILLE MD to the White House, Wed Nov 17th 2021