BUS 3: DECEMBER 7, 2013 CDV HOLIDAY BUS TO THE CASA HOGAR SION ORPHANAGE

Saturday, December 7, 2013 at 5:30 AM (PST)
Event Details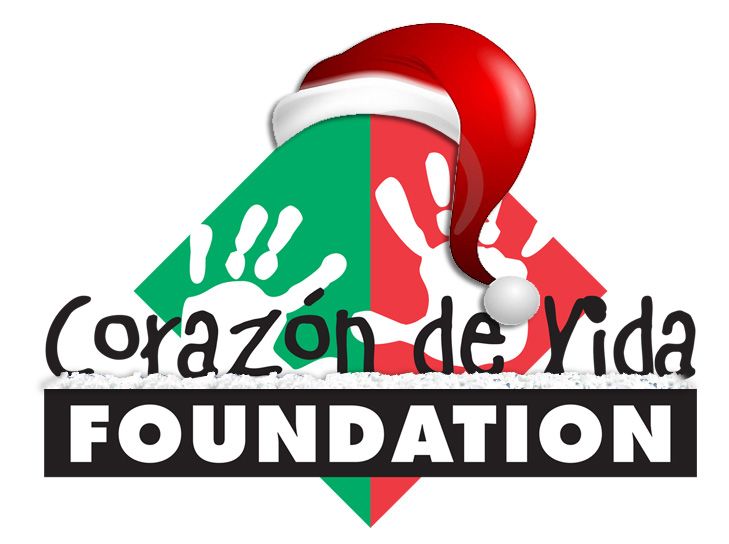 Saturday, December 7, 2013 Casa Hogar Sion Orphanage
HOLIDAY TRIP
Los Angeles, Irvine, San Diego Departures
This bus is SOLD OUT. Please register for BUS 2 EL FARO/LOS ANGELITOS  or BUS 4 DOOR OF FAITH. This is our last tripp of the year. Do not miss out to spend a day with the kids, register today.  
Corazon de Vida  Holiday trip to the Casa Hogar Sion Orphanage in Tijuana Mexico on Saturday, December 7, 2013. Pickup locations in Los Angeles at 5:30 AM, return approximately 7:30 PM, Irvine at 6:15 AM, return at approximately 5:30 PM & San Diego at 8:15 AM, return approximately 4:00 PM. There will be a break stop after the Irvine pickup. 
CDV will provide lunch and craft activity.
Click HERE for photos of past trips. Trip overview videos ONE & TWO.
This is our 11th annual Holiday Trip and Pledge Donation Drive. Each volunteer is required to donate or raise $100 to help feed the children after our visit. You can do this by selecting the $150 option above, creating an online pledge campaign, or donating $10.00 per month. The registration form on the next page will ask you to make a selection of your commitment. This is the only trip of the year where we ask for your help, please join us to sustain the life of an orphan or abandoned child. 
 ID Requirements: USA citizens MUST have a valid passport. Non USA citizens must have a passport, visa and proper forms for re-entry. Each volunteer is responsible for providing the proper ID to USA customs agent for USA return. For more information:
Trip Cost: $50.00 per person - includes transportation, lunch, craft project to share with the kids, and registration fees. 
Children under 18 years old and not travelling with a parent or guardian, must register using this online form AND complete a PARENT CONSENT FORM. Fax completed form to 949-296-0449 .
CDV Sponsors are free. You are already making a difference in the lives of the children. Thank You!
Trip Fee is NON REFUNDABLE. If you need to cancel, CDV will use the fee as a donation to help us continue to feed and support the children.


Would You Like To Sponsor Lunch or Craft Project?: Lunch Sponsorship is $250, Craft $100. If interested, please email trips@corazondevida.org
You are welcomed to bring supplies to the orphanage: Toilet Paper, Detergent, Bleach, Dish Soap, Mops, Brooms, Large Trash Bags, Toilet Paper, Diapers (size 4,5,6), Feminine Products, Baby Wipes, Pine Sol Type Cleaners, Toilet Paper - Anything you buy at the store, multiply by 10 for an orphanage need. PLEASE, NO CANDY, USED CLOTHES OR USED SHOES.

BUS PICKUP LOCATIONS

LOS ANGELES PICKUP LOCATION: Pickup at 5:30 AM - Park & Ride lot off the 105 Freeway, Crenshaw exit. Going east on 105 from the 405 Fwy, exit on Crenshaw Blvd. Turn left at 120th Street, turn left into parking lot. Going west on 105 from the 110 Fwy, exit Crenshaw Blvd. Turn left on Crenshaw, turn right on 120th St, turn right into lot. Park & Ride lot is across the street from Hawthorne airport. Meet bus on left side of lot. Return about 7:30 PM. MAP.

IRVINE: Pickup at 6:15 AM - 2062 Business Center Drive, Irvine 92612 - Park in rear. Return about 6:00 PM.  MAP.

SAN DIEGO: Pickup at 8:15 AM ~ 8:30 AM - Traveling either north or south on the 5 freeway in San Diego, exit the Clairemont/East Mission Bay ramp in Mission Bay. At the stop sign, turn left, heading west towards the bay. Turn right at the next street, Mission Bay Drive. Turn left next driveway where there is a Boat Ramp sign Park in spaces closest to Mission Bay Drive. Do not park in the middle spaces as they are for vehicles with boat trailers only. Return about 4:30 PM. MAP.

Corazon de Vida Foundation
Mailing Address: 14252 Culver Drive, Suite A-800
Irvine, CA 92604
trips@corazondevida.org
949-476-1144
x7
949-296-0449

Fax
When & Where

Casa Hogar Sion Orphanage

Tijuana, BC
Mexico

Saturday, December 7, 2013 at 5:30 AM (PST)
Add to my calendar
Organizer
Founded by Hilda Pacheco-Taylor in 1994, Corazon de Vida (CDV) is committed to empowering and changing the lives of the orphaned and abandoned children in Baja. To learn more, please visit www.corazondevida.org Corazon de Vida is a 501 c3 nonprofit organization, tax id #33-0707788. All donations are tax exempt to the fullest extent of the law.