Description
Bury Clarion Womens Night Ride
This ride is the perfect motivation to get on your bike and boost your fitness levels.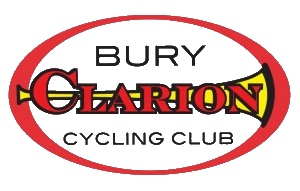 Bury Clarion Cycling Club are proud to hold this event to encourage all women to enjoy cycling. This is the second year and we have moved it to September from March to get a warmer evening! All routes and logistics are in planning stages and there may be some variables which will be notified to all participants prior to the events date.
Taking place at night, it's just a bit different – ride with your friends, or go it alone. Have fun and dress up, make it what you want.
Ride for a charity, ride for the challenge or ride just to show you can. It could be the best Saturday night out ever!
Routes:
There are two routes to choose from. Both are on open, well-lit main roads around the borough of Bury, Greater Manchester.
We've picked the distances to cater to all levels.
If you've not cycled much recently, 30 miles can seem like a big challenge, but it's achievable with a little training and we'll be supporting you all the way.

Our 60-mile route is ideal for the more experienced cyclist or anyone prepared to put in a bit of extra training.
Check out the routes here, these are from last years event and are subject to some tweaks and changes:
Then ride Route 2 for 60m
https://www.strava.com/routes/7330542
Join us
Signing up for the event is easy. There is a small administration fee to cover the costs of event organisation, but this a not for profit event and any excess proceeds will be donated to Bury Hospice.
Of course, if you'd like to raise funds for your preferred charity by seeking sponsorship, feel free! But we'd love it if you'd support Bury Hospice. You can read about their work at
http://www.buryhospice.org.uk
---
---
Participant Information, FAQ, Rules, Terms & Conditions
How does it work?
A registration fee of £12 (non-refundable or transferable) is required to participate in Bury Clarion Womens Night Ride.

In return we provide a fully signposted route, marshals, water and snack stops, free car parking, a Hi-Viz cycling vest, cycle number, medal, roaming bicycle mechanics and first aid support etc.
Refreshments will be available for sale from our supporters and caterers.
What do I need?
You need to bring your own bike and a cycling helmet is essential. It is also essential that you have front and rear lights fitted on your bike. Please bring spare batteries too. We will provide mechanical support but you must bring a spare inner tube that is specific to your bike, should you get a puncture on the challenge.
What type of bike should I use?
The cycle route is all on road – therefore we recommend using a road or hybrid bike. If you plan to use a mountain bike we would advise fitting road tyres for the challenge. We recommend that your bike is serviced before the challenge to minimise the chance of any mechanical problems.
How fit do I need to be?
Cycling 30 miles around Bury is achievable by most reasonably active people, even beginner cyclists. Practice is essential to get used to riding on hills.
Cycling 60 miles at night is a challenge but something that is definitely achievable with a reasonable amount of training. .
We can e-mail you training guidelines to help you get fit for the challenge.
You accept responsibility for your own fitness and if in any doubt about your ability to undertake the ride you must refer to your GP prior to entering the event.

What do I need to be aware of when cycling at night?
It is vital that you follow the Highway Code throughout the challenge. Please note that there will not be road closures on this challenge. The route is well lit and on quieter roads wherever possible - however once you arrive in Bury there will be traffic and you should be confident to deal with this.

We also ask that you respect the local residents along the route and keep noise levels to a minimum.
There will be a safety briefing online and a short safety briefing prior to setting off on the night of the challenge.
How can I make myself visible on Bury Clarion Womens Night Ride ?
It is very important that you are visible to road users. It is essential that you have working front and rear bicycle lights for the duration of the challenge and that you bring spare batteries for them.
It is essential that you wear Hi-Viz clothing and a helmet. We encourage you to dress up with this in mind. And keep warm! Temperatures drop overnight so wear warm layers and gloves.
Any hi-viz fancy dress should be suitable for purpose, with nothing to catch up in the bikes mechanics or be unsuitable for the weather etc. Our sponsors Salzmann have a few ideas about that and will be there to show you how to be bright!
https://www.salzm.eu/productslist?category=Cycling
What about bicycle problems?
We have experienced local bike mechanics from Shepherds Cycles in Heywood and Probike Mechanics in Ainsworth who have kindly supported the event.
There will be bike mechanics at the start of the challenge, with roaming marshals who will help along the route. We recommend servicing your bike before the challenge and you must bring a spare inner tube that is specific to your bike. They are a only few pounds and save lot of time if you have a puncture.
Are there rest stops along the way?

There will be rest stops at our supporters McDonalds at Radcliffe and Pilsworth and Tesco at Bury. Each rest stop will have water and snacks available plus first aid support and toilet facilities. A number of official toilet stops will be secured for the ride at participating venues TBC.


What about insurance?
We have public liability insurance. However we cannot insure your bicycle on this challenge, so please make sure your bicycle is covered on your home contents insurance or that you take out a specialist bicycle cover.
How will we be set off?
You will be set off in groups of 20 women at intervals. First will be the 60 mile partcipants, then the 30 mile.

What time will Bury Clarion Womens Night Ride start and finish?
Check-in will open from 9pm onwards and food will be available to purchase at the start point. We recommend you make sure you have eaten a good meal before you start and have snacks and water to hand.
The first group of women will be set off at 9.30pm.
The cut off time is 6am on Sunday morning but no one will be left behind as we will have sweeper riders behind the final group of cyclists.

How long will the Bury Clarion Womens Night Ride take me?

The ride is not timed, nor a race. If you wish to record your time, we encourage you to do this in your usual way.
You may take up to 5 hours to complete the 30 mile route if you are a novice cyclist, including breaks. You can take as long as you need.
The faster cyclists will complete 60 miles in 4 hours, whilst slower cyclists will take up to 8 hours.
How can I contact the organiser with any questions?
Please use the contact buttons on the registration entry form.
What's the refund policy?
The tickets are non-refundable. If you cannot attend, please let us know urgently so the place can be free for someone else.
Do I have to bring my printed ticket to the event?
Yes, you will be checked in at the site and issued your ride number.



Will there be somewhere to leave a bag?
No. As this is a local event, we hope you can carry what you need or leave articles in your car.
Will there be somewhere to change or have a shower?
There won't be any changing or showering facilities so please come prepared in your cycling clothing.
What is the minimum age limit?
You must be at least 14 years old to take part in Bury Clarion Womens Night Ride unless given permission by the event organisers. Anyone aged under 16 must be accompanied by an appropriate adult riding with them.
Anyone aged under 16 must complete a parent/guardian consent form. This will be sent by email.
Why take part?
Bury Clarion Cycling Club want more women to enjoy cycling and take part in the health and well being benefits. The club has an ever growing number of women riders and this event event has been created to promote and celebrate women in cycling, we would love you to take part in what will be a great local event
Bury Clarion Womens Night Ride


Terms & Conditions of entry
1. A registration fee of £12 (non-refundable or transferable) is required to participate in Bury Women on Wheels Ride the Night.
2. This event is not for profit and any proceeds over and above the running costs will be directed to Bury Hospice Charity. The finances will be managed by Bury Clarion Cycling Club and audited in accordance with the club rules.
3. If you do not take up your place for any reason, you must inform the organisers immediately.
4. You must agree to act lawfully and follow the rules & guidelines laid out by the organisers of the event.
5. You must be at least 14 years old before Saturday Saturday 22nd September 2018 to take part in the Bury Clarion Womens Night Ride unless given permission by the event organisers.
6. You must wear a cycling helmet and have working bicycle lights for the duration of the challenge.
7. You must adhere to the Highway Code and all traffic laws at all times.
8. You must also treat every participant, other road users and pedestrians with respect.
9. You participate at your own risk and are responsible for yours or the young person's you are responsible for, personal safety at all times.
10. The organisers cannot be responsible for any loss or damage however arising, or theft of your bicycle or for any injuries or illness that occur as a result of this event.
11. If you decide to pull out of the event at any stage on the night of the challenge you MUST contact our event base immediately. Your progress will be carefully monitored through checkpoints for your safety, if you leave the ride without warning this could lead to serious concerns for your safety and unnecessary action.
13. The organisers may, at their sole discretion, withdraw places on the event or stop individuals cycling on the night of the challenge if they believe it is in the best interest of the safety/welfare to do so.