Burnout or Blossom: A survival Guide for Caregivers to Avoid Burnout
About this event
Are you so busy caring for others, and consequently neglecting your own emotional, physical and spiritual health? Then you are likely on the way to burnout soon. No worries! This Burnout or Blossom: A Survival Guide for Caregivers to Avoid Burnout training is designed to rescue the family and professional caregivers from their state of exhaustion, stress and depression so they can cultivate a sense of balance and happiness while taking care of others.
You will have an in-depth understanding of your role and purposes, deadly consequences of burnout and the factors that cause your caregiving work-life imbalance. Most importantly, this conference will walk you through the strategies to avoid burnout, and the way back to life.
Key Topics to be Covered
· What is caregiver burnout?
· Physical and mental Consequences of caregiver burnout
· Strategic Planning to avoid burnout
. Legal and Financial planning at end of life
· Necessary precautions to celebrate blossom
Learning Outcomes
You will be able to:
· Define stress, depression & burnout
· Understand the causes and signs and symptoms of stress
· Recognize your role and ways to express your feelings
· Understand long term consequences of burnout
· Effectively manage your time, emotion and medication
· Gain knowledge of the work-life unbalancing factors
· Be able to celebrate the blossom by following some practical tools and strategies.
Burnout or Blossom
Virtual Event
December 11, 2020
11:00 a.m.- 11:45 - Welcome from the event emcee, Linda Arrey
Greetings: New Castle County Executive Matt Meyers
Promo Video: Eunity Solutions (3mins)
Welcome Remarks: Dr. Eunice Gwanmesia
Pre -Assessment Poll (Stress, Anxiety and Wellness Assessment): Linda Arrey/Production
11:45 AM - 12:15 PM - Pastor Nancy Joy Dozier (Personal Pastor & Life Coach)
12:15 PM - 12:45 PM - Lillie N. Nkenchor, Esq (Legal - Estate Planning)
12: 45 PM - 1:15 PM - Sheneya Wilson (Finance)
1:15 PM - 1:45 PM - Melanie Wilson (Mindfulness & Wellness Coach)
1:45 PM - 2:00 PM Break (Sponsors, Vendors. New Castle County Government, Eunity Solutions , WILDE. New Castle County Health Equity Task Force.
2:00 PM - 2:15 PM - Remarks from Delaware Capitol Police Chief; Chief Michael Hertzfeld
2:15 PM - 2:45 PM - Evans Armantrading Jr. (Dietician & Nutritionist)
2:45 PM - 3:15 PM - Catoya Hale (Mental Health Counselor)
3:15 PM - 3:45 PM - Keynote Address: Dr. Eunice Gwanmesia
3:45 PM - 4:00 PM - Stress, Anxiety and Wellness Assessment Post Event Assessment (music, ice breakers, promo video) Linda Arrey/Production
4:00 PM - 4:30 PM - Tara Elizabeth Gush (Exercise & Guided Meditation)
4:30 PM - Closing Remarks: Linda Arrey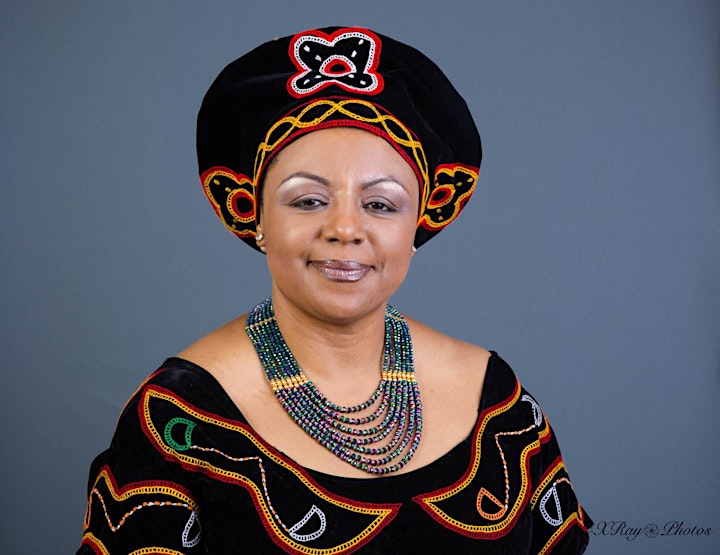 Dr. Eunice Gwanmesia
Event Host
CEO of Eunity Solutions
Dr. Eunice B. Gwanmesia (aka Dr. G) is the Founder and CEO of Eunity Solutions, a multidimensional consulting company focusing on promoting culture, diversity and inclusion while providing a wide array of cutting-edge services. She is a diversity and inclusion strategist, a certified professional coach, a published author, and an acclaimed motivational speaker. She was a university professor for 13 years and has practiced professionally as a registered nurse for 22 years.
Since founding Eunity Solutions in 2017, Dr. Eunice has enjoyed the triumph and satisfaction of speaking to diverse audiences, including collegians, medical professionals, corporate leaders, and employees at numerous events and different platforms, including the Business Expert Forum at Harvard Faculty Club. Dr. Eunice has a Master of Science degree in Nursing Leadership, a Master of Science in Healthcare Administration, and a Doctor of Philosophy in Nursing.
Dr. Eunice is a passionate advocate of embracing diversity and cultural inclusion as a strength. She speaks with the authority of first-hand experience struggling with cultural changes and a life-changing event that sent her on a trajectory of finding her purpose in life and, ultimately, to her role as coach and motivational speaker. Fresh from the cornfields of Cameroon, Dr. Eunice remembers that at the age of 21, she dropped out of the French-speaking University of Yaoundé and never graduated because she couldn't adapt to learning a different language. This experience was her turning moment.
Today, Dr. Eunice seeks to help mitigate racial divisions through education, online courses, coaching, conferences, and workshops. Her message rings with a fiery zeal, conviction, and a powerful vision of enabling the creation of cohesive businesses and organizations that leverage diverse talents to maximize productivity, improve retention, increase employee satisfaction, and increase their return on investment.
Dr. Eunice is a recipient of multiple awards and recognitions, including Top Ten Most Inspiring Women in Delaware, Worldwide Leader in Healthcare, Top Nurse in Delaware, and the Spirit of Nursing Award by the U.S Army Nurse Corps. She has been inducted into the Institute of Excellence by the National Black Nurses Association and awarded the Leadership Award by the same organization. She recently was inducted into the National Society of Leadership Success of her Alma Mater, University of Phoenix.
Dr. Eunice sits on the Board of Directors of two non-profit organizations and chairs the Education and Culture Committee of the Delaware Africa Caribbean Coalition. Further, she serves on the Racial Equity and Social Justice Collaborative for United Way of Delaware ( Diversity, Inclusion and Access workstream and Health Equity sub work stream), Promoting Health Equity Committee of the New Castle County CAREs Act and the Economic Opportunity Subcommittee of the Delaware Black Caucus African American Task Force.
Despite all her accomplishments, her most treasured thing to do is spend quality time with her two beautiful children, Keith, and Kaitlin Gwanmesia. In her spare time, she loves to cook, shop, read and having meaningful conversations with thought leaders on her Facebook Live show, "The Truth with Dr. G."
Linda Arrey
Mistress of Ceremonies
CEO, WILDE
Widely known as Linda Arrey or The People's GPS, Mrs. Linda Arrey-Mbi Nkwenti is a Nonprofit Consultant, Published Author and International Speaker. After dedicating several years as a Certified Life and Leadership Coach, helping women all over the world find clarity, overcome personal and professional roadblocks and equipping them with strategies to live a fulfilling lifestyle, she wrote her first book, "Memoirs of a Working Mother: Fighting for Balance, Managing Expectations and Channeling Love", a self-help tool for women to thrive at home and work. With over 10 years of experience in the nonprofit sector, serving corporations and communities in various capacities, she curated, The Nonprofit Institute, a premier academy for current and potential Nonprofit Entrepreneurs to transform their vision into compliant, sustainable and impactful 501(c)(3) Nonprofit Organizations, even if they have zero experience.
She is the Chief Executive Officer of Women in Leadership Development and Empowerment, Inc., a professional women's charity serving women and underserved communities through mental wellness, physical wellness, spiritual wellness and financial literacy initiatives.
As an Active Duty Captain in the United States Air Force Medical Service Corps, she is currently serving as a Chief Financial Officer. She is also the first elected President of the Cameroonian-American Military Professionals organization, a 501(c)(3) charity providing mentoring, leadership and support services to Cameroonian-Americans serving in the U.S. Military and their families.
Among several community and state recognitions, Coach Linda is the recipient of the Military Outstanding Volunteer Service Medal for her substantial service to women and the local community.
She enjoys the beach, serving her community, cooking, traveling and spending quality time with her husband and children.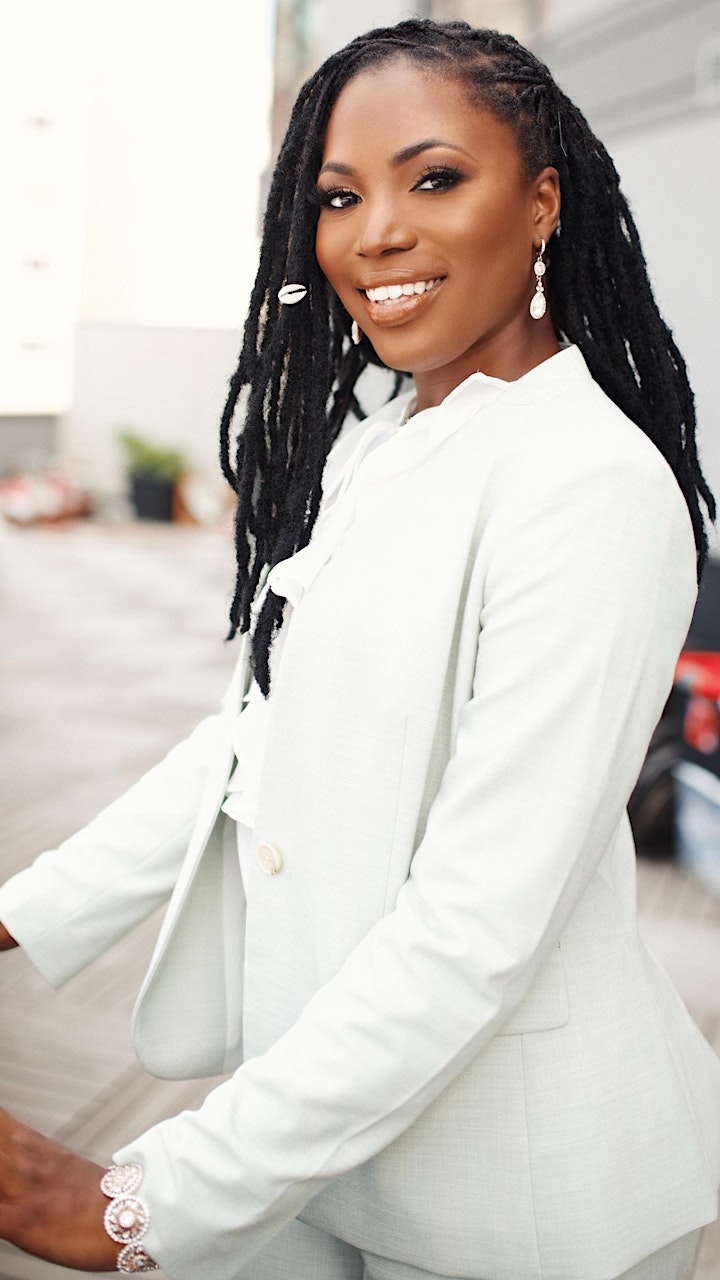 Sheneya Wilson, CPA
Founder Fola Financial
After graduating with her Masters degree at the age of 22, she started her career as an auditorworking for a "Big Four" accounting firm. Quickly realizing that her passion lies within education,she decided to start her own business, Fola Financial, to provide financial services to small business and individuals. As an active advocate for financial literacy, she hosts various workshopswith organizations and schools to empower others through the use of financial education. Most recently she delivered keynote speeches at Microsoft, WE Believe, Columbia University, Mott HallBridges Academy, and Brooklyn College. Her goal is to continue inspiring lives and making a positive impact in her community through economic education.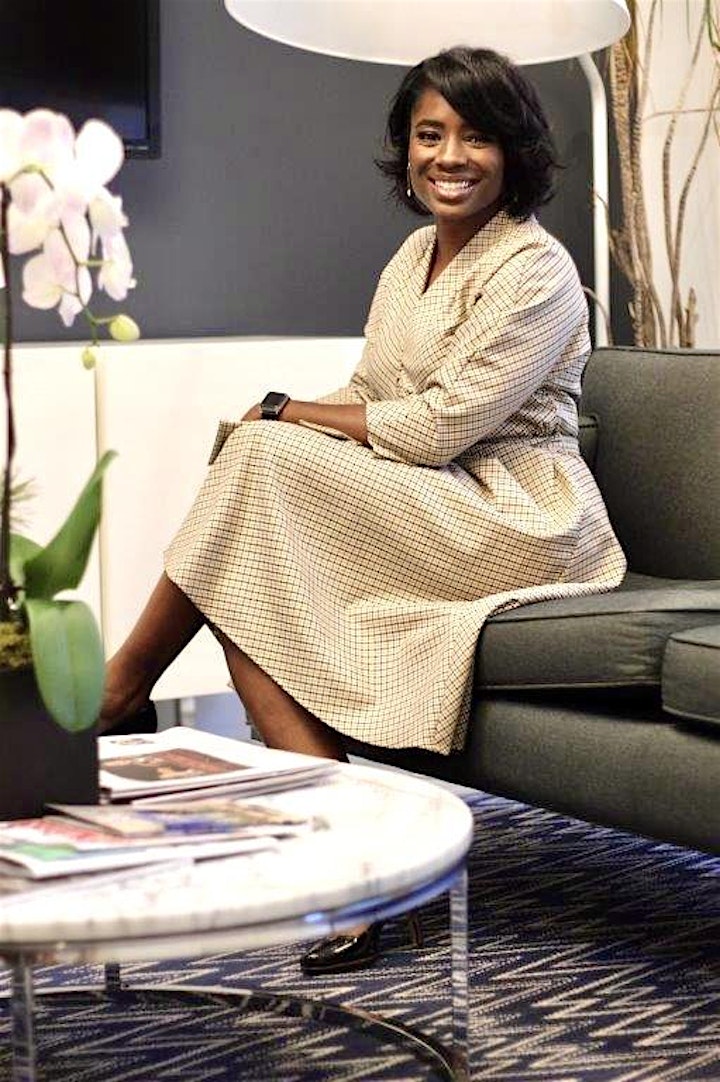 Organizer of Burnout or Blossom
Eunity solutions is a consulting company that provides cutting edge services in many areas to include the following: Philanthropy Services: Annual Diversity, Equity and Inclusion Conference, diversity ball, online curriculum on caregiving and caregiver retreats, coaching services (individual and group, and NCLEX mentoring for LPNs and RNs), consulting services, diversity and inclusion training, and speaking services.