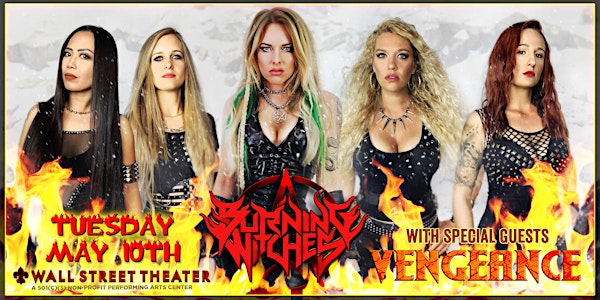 Burning Witches with special guests Vengeance
Event Information
Performers
Location
Wall Street Theater
71 Wall Street
Norwalk, CT 06850
Burning Witches Come to Norwalk
About this event
Burning Witches was founded during spring 2015 in Brugg, beautiful Switzerland, by guitar player Romana Kalkuhl. It has always been her big dream to perform with a women's heavy metal band on stage. During the music university studies she already started her first group: Atlas & Axis with which she has already recorded two albums and played several concerts!
In 2015 Romana started to look for talented ladies for the new combo. Jeanine Grob (bass) a longtime friend, became the first official member. At a party on a festival Romana met Seraina Telli (singer) for the first time. It clicked right away between the two girls, on a musical and on a personal level. Seraina brought in many ideas and a lot of experience cause of her studies at the Music Academy and her band Surrilium. The guitarist and the singer became a great songwriting team right away! Romana wrote her mate Schmier from Destruction/Panzer about her new project, he was interested in the new outfit and the ladies brought him onboard as a producer / consultant.
After an intensive search and different auditions, Burning Witches found Lala Frischknecht the perfect drummer and Alea Wyss guitars for the all chick metal band.
ABOUT VENGEANCE
Vengeance is an original guitar-fueled creative force that has it's roots firmly planted in the soul of the metal classics. Blending technical guitar riffs with a driving back beat and dynamic, soaring vocals, VENGEANCE had created a unique sound that is rebellious & raw, tight & polished.
Awards:
Hartford Advocate's Best Metal Band - X2
CTNow Music Awards Best Metal Band -X2
Multi-State New England Music Awards finalist
VENGEANCE combines the talents of song writer Duncan MacIntyre on lead guitar, London, England born Debbie Seymour (Hartford Advocate's bass player of the year award winner) on vocals, and identical twins Kevin Schock on bass, and Kurt Schock on drums. Individually and together we've had the incredible opportunity to share the stage opening for many well known international acts including:
Whitesnake, Judas Priest, Steel Panther, Quiet Riot, Sevendust, Yngwie Malmsteen, Vince Neil, Mr. Big, Y&T, Alter Bridge, WASP (x2), The Cult, Ratt, George Lynch, Sebastian Bach, Anthrax, Blue Oyster Cult.
Absolutely no refunds unless the performance is permanently canceled.
COVID PROTOCAL AS OF APRIL 28TH
For this performance, proof of vaccination or a negative PCR COVID test is NOT required for entry into the venue. Face masks are not required, but they are recommended to be worn in the theater. This policy is subject to change. Please check individual shows as our policies may change depending on additional mandates from the artist's touring manager. If you are experiencing COVID-19 related symptoms, please stay home. We welcome you to join us again in the future.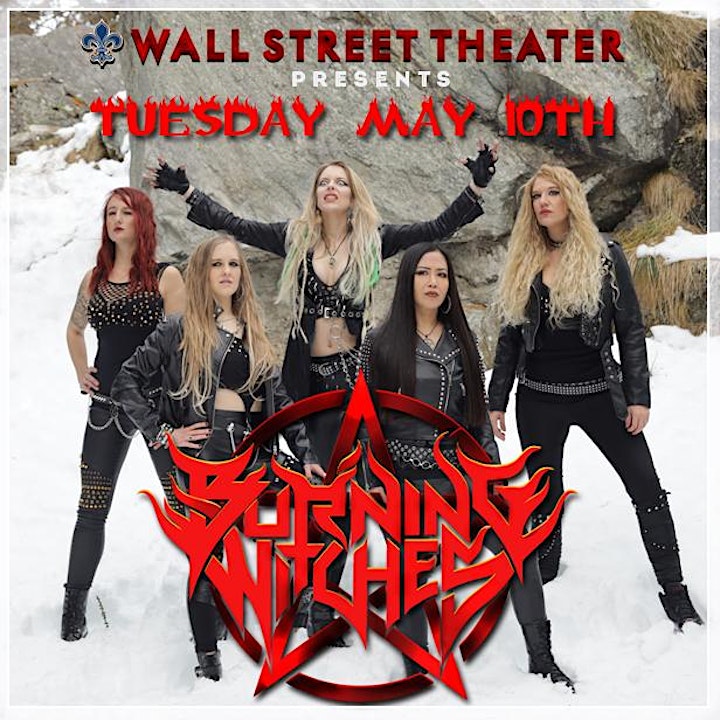 Performers
Date and time
Location
Wall Street Theater
71 Wall Street
Norwalk, CT 06850
Refund policy