Description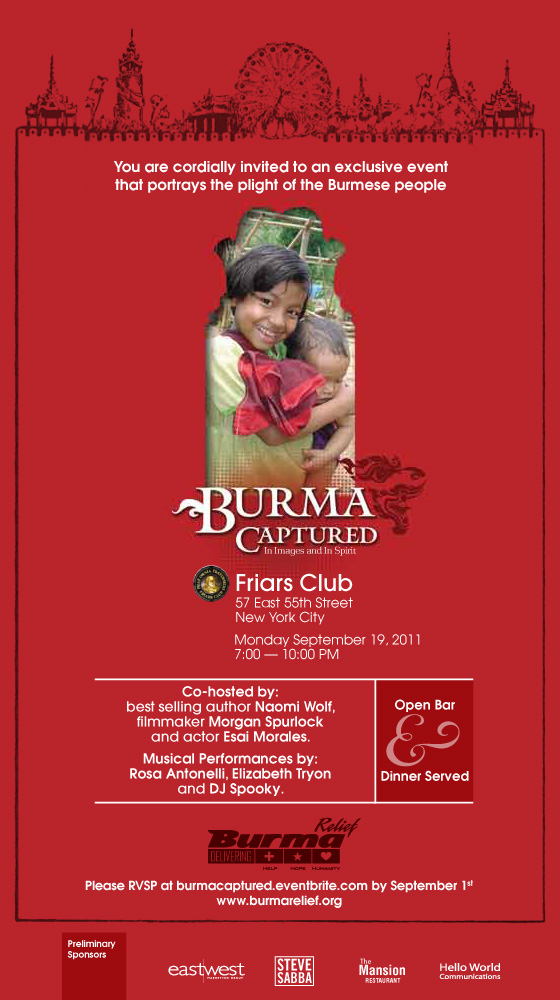 Join us Monday, September 19 for a fundraiser to benefit Burmese refugee boys living at the New Blood Migrant school in Mae Sot, Thailand on Burma's border.
"Burma Captured: In Images and In Spirit" – an exclusive multimedia affair – will be co-hosted by best-selling author Naomi Wolf, filmmaker Morgan Spurlock, and actor Esai Morales, with musical performances by world-renowned pianist Rosa Antonelli, pop/classical singing sensation Elizabeth Tryon, composer, writer, mulitmedia artist DJ Spooky (Paul D. Miller), DJ Vito Piscitello and magician Oz Pearlman.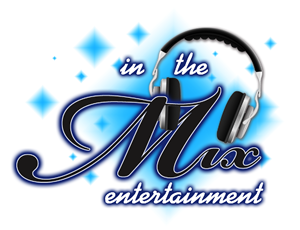 The event will take place from 7-10pm at the legendary Friars Club at 57 East 55th Street and includes an Open Bar and Buffet Style Dinner. Proceeds will be used to pay for a new boys dormitory including bunk beds, computers, and solar panels for electricity.
NOTE: There will be strict security at the door. PLEASE PURCHASE YOUR TICKETS ONLINE.
For further details, please contact Burma Relief at 212-951-7220 ext.170, or email info@burmarelief.org.