in honor of Juneteenth I will be throwing a Brunch/ Pop up for A L L small businesses ✨
About this event
Let's go out with a bang 💙 in honor of Juneteenth I will be throwing a Lunch / Pop up for A L L small businesses ✨💁🏽‍♀️. It's not just about supporting each other it's about the coming together of all businesses to bring a positive vibe to our community❣️ First 30 Vendors ! this will be a indoor/outdoor event❣️This is for male and female small business owners.
Each vendor will be served lunch prior to the pop up shop. Be able to network within. Brunch will be held from 12-2 . From 2-3 you will have time to setup your space The pop up will be from 3-6 . Giving a hour till 7 to break down your items and clean your space.
✨✨The $25 deposit secures your spot The total to lunch & vend is $65. If only ohinf deposit FINAL PAYMENT IS DUE BY MAY 1, 2015✨✨ deposit is made please send me a photo of yourself, your logo and your products ❣️
**Vendor fee covers: table, table cloth, chair, brunch fee **
✨✨✨✨No kids are allowed at the luncheon. Lunch is for networking purposes. If you need to bring a +1 to the brunch it will be an additional $15. MUST BE PAID WITH DEPOSIT ‼️NO PLUS ONES WILL BE ADDED ADTER DEPOSIT IS MADE. However, Anyone can sit with you during the pop up no cost ‼️✨✨✨✨
There will be a DJ . Each vendor is required to provide 1 item for giveaway prizes. Min of $5 value.
We will have a 360 photo booth during the brunch a DJ DURING THE ENTIRE EVENT.
The event is dress to impress. However, remember it will be summer. Table assignments will be announced during lunch.
Vendor fee is due by MAY 15, 2021
Any questions please email me at abreonacason@gmail.com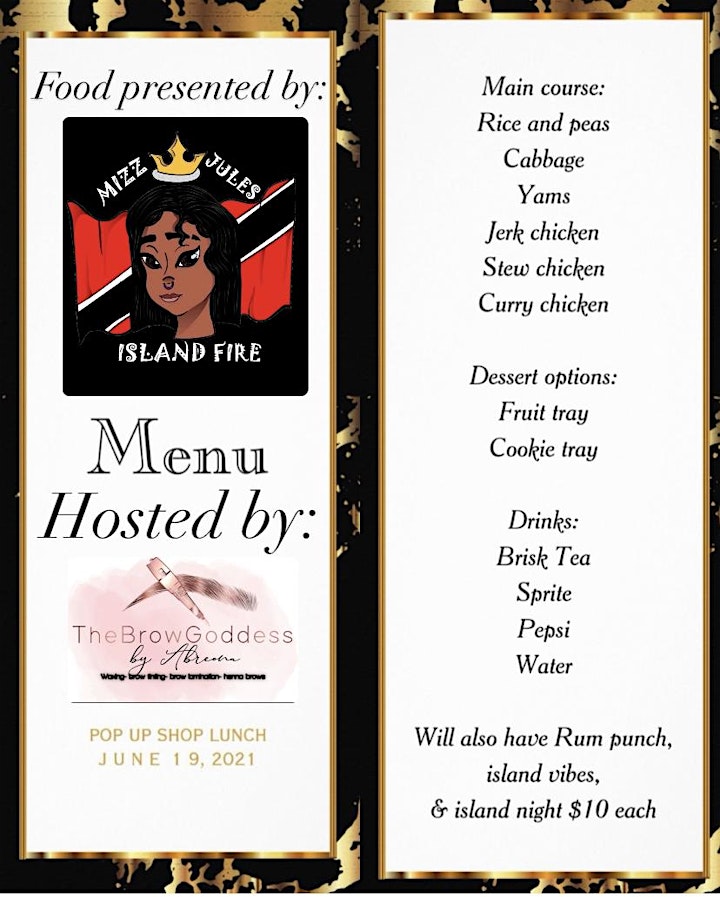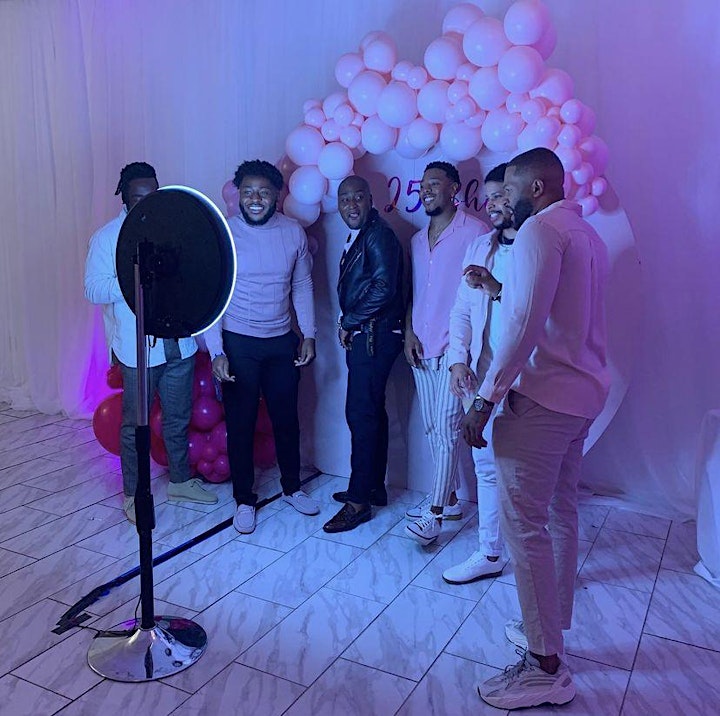 Lunch menu. Ring light photo booth