Description
Join us for our 8th annual Student Showcase and Gala GIRL POWER!
This evening is in celebration of all the fabulous women that have walked through our doors, challenged themselves and continue to claim their power and truth! The evening includes a cocktail cash bar, a Teaser Burlesque Class for all and two showcases by our ladies from various classes. We also have some surprise performances by guest artists and you are also welcome to play around on our GIRL POWER photography set! Performers are also encouraged to document their GIRL POWER experience by trying a mini glamour photo shoot with the infamous and fun Benoit Drolet.
This is a costume party for guests (for those who wish to participate) and the winner takes home 4 spectator tickets to the 7th annual Rocky Mountain Dancesport Grand Prix on

Friday October 20th

along with champagne and some mystery girl power swag! Costumes can include anything that is GIRL POWER related including Super Heros, Occupations, Goddesses, Military personnel, Athletes, Moms or anything else GIRL POWER related! Husbands and boyfriends are invited to play too! Life is more fun with boys!
Spectator Tickets
$35 +gst
Buy 4 get one free
Performer Tickets
Registration fee:
Before May 6: $75 (includes gst)
After May 5: $90 (includes gst)
no extra cost if you are in multiple shows
Your ticket includes FREE drink
Over $100 in prizes in your GIRL POWER SWAG BAG
Group Photography and links to all high res group shots by Benoit Drolet Photography
A fun and rowdy evening of empowerment and GIRL POWER!
Drink! Dance! Celebrate!
Add On - Mini Glamour Photo shoot - $99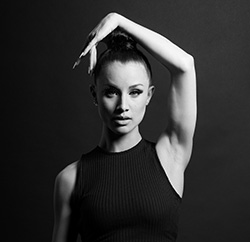 Capture your glamorous feminine GIRL POWER essence with Ballroom Champion and photographer Benoit Drolet. Shot in black and white or colour, you will have the opportunity to be photographed on our GIRL POWER photo set! Wear a costume from one of your shows or choose your own. Sessions are 15 minutes long and will be booked on first come first serve basis between
2-5pm
on
May 20th
. If you have a preferred time, please contact Miss
di
at
info@burlesquercise.ca
. Your shoot will include 12 of the best un-edited shots and 2 edited. Additional edited shots are $20. Final photography schedule will be emailed
Tuesday May 16th
.
Tentative Schedule
2-5pm
Glamour GIRL POWER photo shoots (to be scheduled)
5pm
Call time for dancers & announcements
5:15-6:30pm
General rehearsal for all shows
7:00
Doors Open & Cocktails (some group photos)
7:30pm
Mini Teaser Class for all!
9:15pm
Intermission and Cocktails (some group shots)
10:45pm
Prize for best Costume and Final Group shots