Burlesque Workshops: Silk Veils & Divine Bump and Grind with GAEA LADY! - F...
Description


ONE DAY ONLY!
SUNDAY, SEPTEMBER 9, 2018
Fishnet Follies is proud to host TWO special workshops by GAEA LADY (Special Guest from Chicago, IL)!
* SILK VEIL & FABRIC MANIPULATION *
@ 2:00PM - 3:30PM
* DIVINE BUMP & GRIND *
@ 3:45PM - 4:45PM
Open to ALL shapes, sizes and backgrounds, 18 years and older. No prior dance or performance experience necessary!
---
SILK VEIL & FABRIC MANIPULATION @ 2:00PM - 3:30PM
(90 minutes)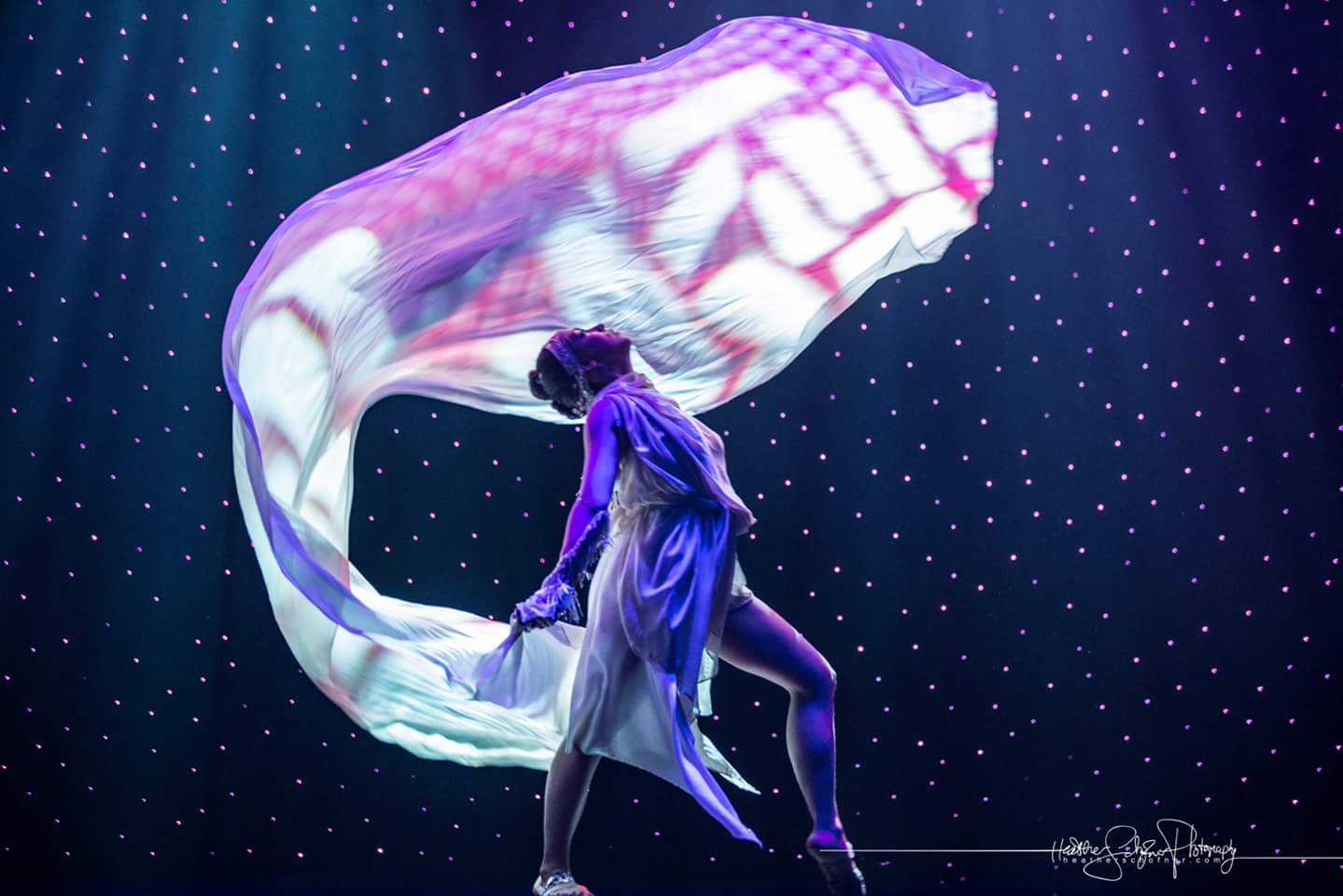 Silk ripples like water & flows like air. It is strong, supple, sensual, and steeped in stories and history. Combined with light and movement, silk invokes dramatic magic for the human senses.
Join Gaea Lady in exploring movement & dance with silk - learning specific movements, patterns, and techniques to integrate dancer and fabric together. We'll explore dynamic whips, dreamy floats, weaves, infinite recursive spins, drapes, wraps, and improvisation to ignite the senses and the creativity within. Students will dance with unweighted & weighted veils and flags- learning the basics of this specialty custom veil.
Students should bring a silk or light fabric veil, at least 4x8 feet. Students can also bring large fabric costume pieces for improvisation in class. Gaea will have a limited amount of veils available for use, borrow, and sale. For custom orders in advance, contact ​gaealady@gmail.com
---
DIVINE BUMP & GRIND @ 3:45PM - 4:45PM
(60 minutes)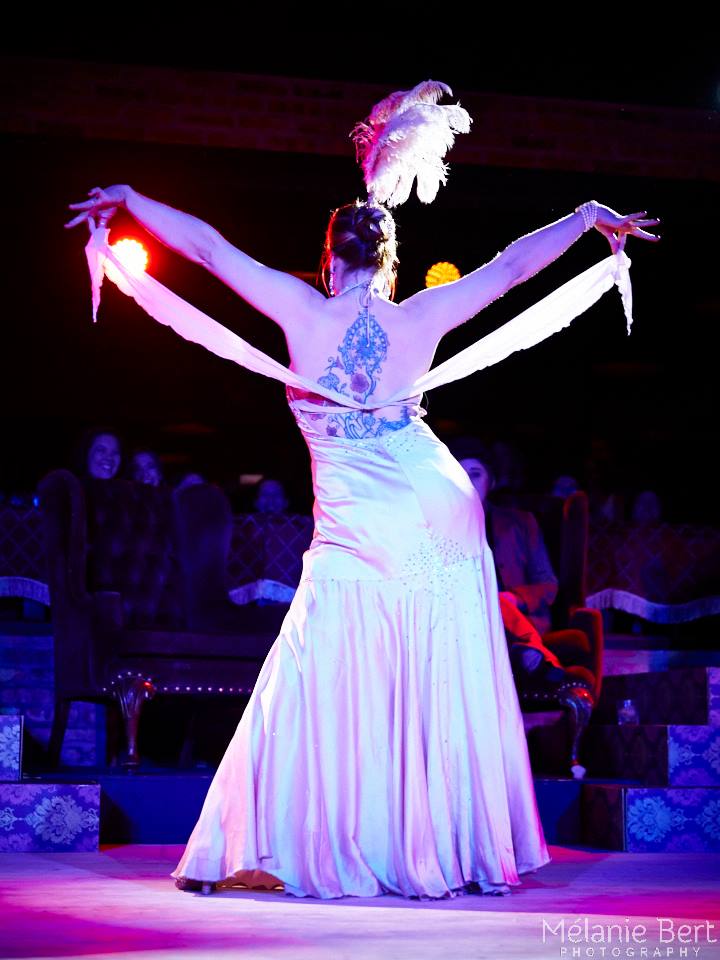 It's all in those hips.
The source of creativity, inspiration, sexuality, and power resides in our hips. So much is stored within our pelvic girdle : bones, intricately woven muscle tendons and tissues, sexual organs, energetic centers, and the mysteries of what we cannot see.
In this quick paced & energetic class, we connect to the source of our pelvic power while Perfecting bumps, grinds, pops, shimmies, and undulations. Merging many forms of dance together : burlesque, bellydance, hip hop, and jazz : to ultimately let loose and dance the divine feminine within each of us.
---
SCHEDULE
SUNDAY, SEPTEMBER 9, 2018 @ 2:00PM - 4:45PM
COST
$40 SILK VEIL & FABRIC Workshop - Online Registration / $45 - Cash Drop-In
$25 DIVINE BUMP & GRIND Workshop - Online Registration / $30 - Cash Drop-In
$50 BOTH Workshops - Online Registration (Limited to 5)
$60 BOTH Workshops - Cash Drop-In (If space allows)
PLEASE NOTE: Drop-ins are cash only and available on a *limited* first come, first served basis. Please email fishnetfollies@gmail.com for more information.
Hosted by Fishnet Follies School of Classic Burlesque
---
ABOUT GAEA LADY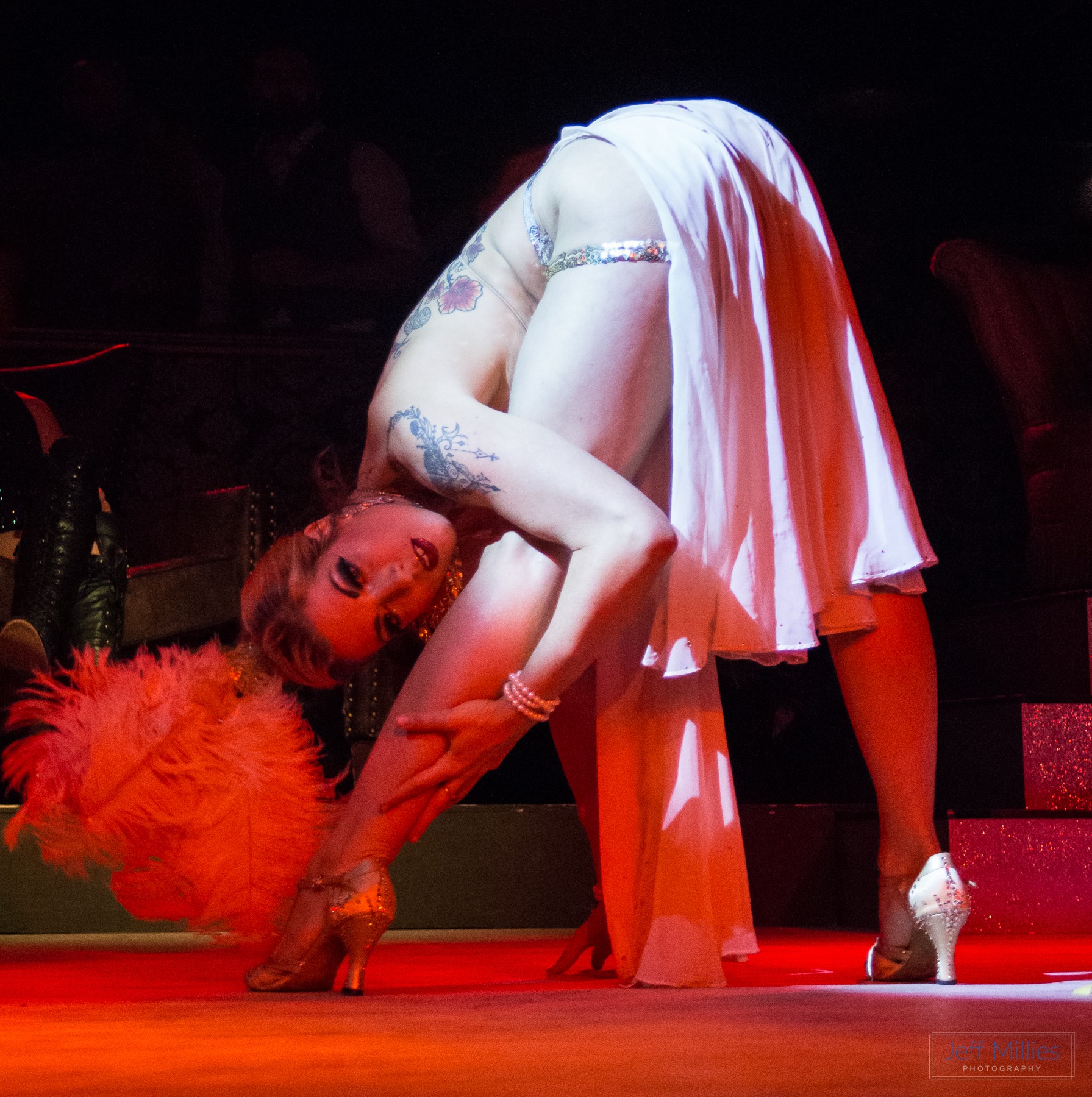 Gaea lady is an enchantress by nature; a force that will make you feel the earth move. Integrating 28 years of dance, art, visuals, costuming, concept, fire, silk fabrics, temple dance, hoops, and deeply seated intention, Gaea cultivates an intentional style that is all her own. She seeks to share knowledge and empower others through her performances and teaching, forging connections and community.
Gaea Lady has been dancing since she was 3 years old, and hooping since 2008. She began assistant teaching early at the age of 10 (her mother taught at an arts school in Ohio) and teaching her own dance classes at the age of 16. She taught at 4 local studios in Ohio until she moved to Chicago in 2005. She began teaching private lessons & independently organized group classes in 2009. She has taught hoopdance since 2012, with Chicago Hoop Dance, Pyrotechniq Fire Troupe, at Studio L'amour, and at numerous private events & parties.
Gaea has performed all over the country: notably at the Burlesque Hall of Fame 2016 where she won "Best Debut" and "Most Classic", at the 2017 & 2018 "Icons & Allstars" show, and headlining Carnivale de Sensuale in 2018. She graces festival stages such as Show Me (St. Louis), Envision (Costa Rica), Electric Forest (Michigan), Symbiosis (California), Oregon Eclipse (Oregon), Burningman (Nevada), and Bhakti Fest (California). In her home base of Chicago, Gaea performs at Unbridled at Untitled, the Kiss Kiss Cabaret, the Vertical Sideshow, the Drifter, Raks Geek, and with Pyrotechniq Fire Troupe.

---
MORE INFORMATION
Go to www.fishnetfollies.com for more info on class policies, what to wear/bring, etc.
Learn the sultry art of classic burlesque striptease in a fun and friendly environment! You will learn fundamental burlesque moves, pinup poses, and group dance routines for the Fishnet Follies Burlesque Chorus. You will also get an overview of burlesque history, the current "revival" community, as well as pointers on how to create a burlesque persona, costumes and choreography for your own solo act.
Fishnet Follies School of Classic Burlesque is an Editor Pick in Diablo Magazine Best of the East Bay 2011: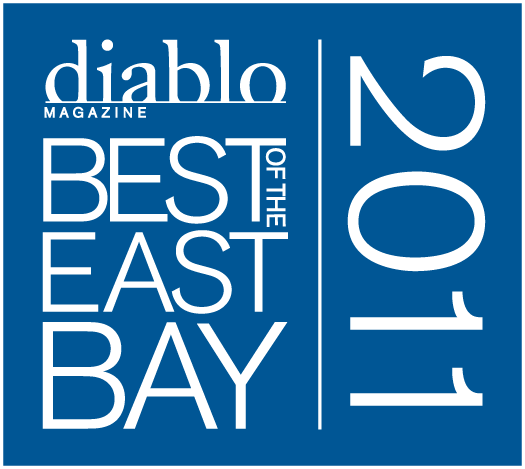 Pint-sized performer and Fishnet Follies leader Mynx d'Meanor keeps things fun with her goofy sense of humor and easy directions. Don't let her size fool you: This petite woman is a fiery, sensual vixen, well schooled in the art of the tease. D'Meanor focuses on the classic burlesque, with slow, elegant, and sophisticated moves. Along with teaching the choreography of two popular Fishnet Follies dance numbers, she coaches students on proper posture—creating long lean lines by emphasizing your body's best assets through pinup-inspired poses—and how to move evocatively with a deliberate, sensuous grace.