About this Event
Join us at Bravo Dance Studio January 25th and January 26th for an opportunity to learn from some of the top burlesque performers as they travel to Louisville for the 3rd Annual Bourbontown Burlesque Festival at Mercury Ballroom!
Sign up now to reserve your spot in each class!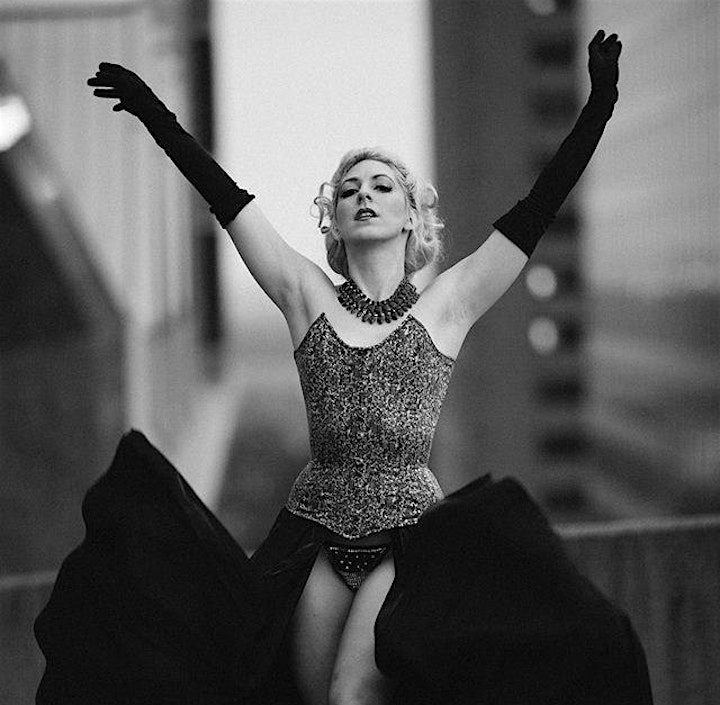 Classes, skill level, and prices vary. Click on "Tickets" above for more information. Class descriptions are located with each option.
Saturday January 25th Classes
Studio One:
12:00pm- 1:00pm : Dancing with Your Boa with Gigi Bonbon
1:00pm-2:00pm: Floorwork with Frankie Fictitious
2:00pm- 3:30pm : Assels 101 with Tito Bonito
Studio Two:
12:00pm-1:00pm : Bouncing Back with Ellie Quinn
2:00pm-3:30pm : Secrets to Stage Prescence with Jett Adore
Sunday January 26th Classes
Studio One:
12:00pm- 1:00pm : Total Confidence with Lola Van Ella
1:00pm-2:00pm: Twerkshop with Jeez Loueez
2:00pm- 3:00pm : Chair Dance with Gigi Bonbon
Studio Two:
12:00pm- 1:30pm : Stillness on Stage with Jett Adore
1:30pm-2:30pm : Basic Burlesque Moves with Holly Harvest
2:30pm- 4:00pm: Hosting 101 with Tito Bonito
Interested in a private lesson with any of our performers? Email us! bourbontownburlesque@gmail.com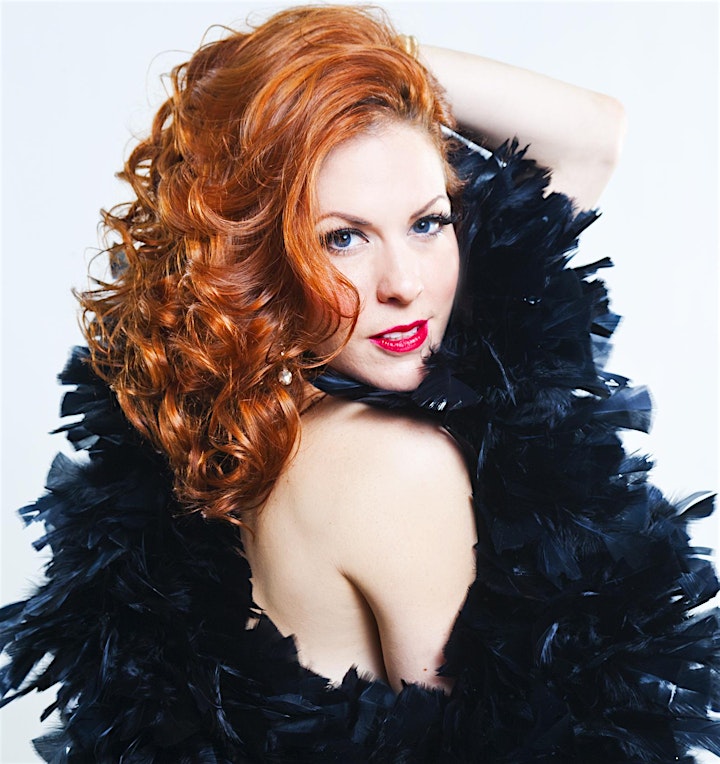 Additional information:
Some classes will have a minimum attendance to remain on the schedule. Please check the email you use to buy your tickets with for any updates needed. Water will be provided on sight, but make sure you are well rested and fed for each class. You will be able to pay on site, subject to class maximums. Email us at bourbontownburlesque@gmail.com, subject WORKSHOPS with any questions.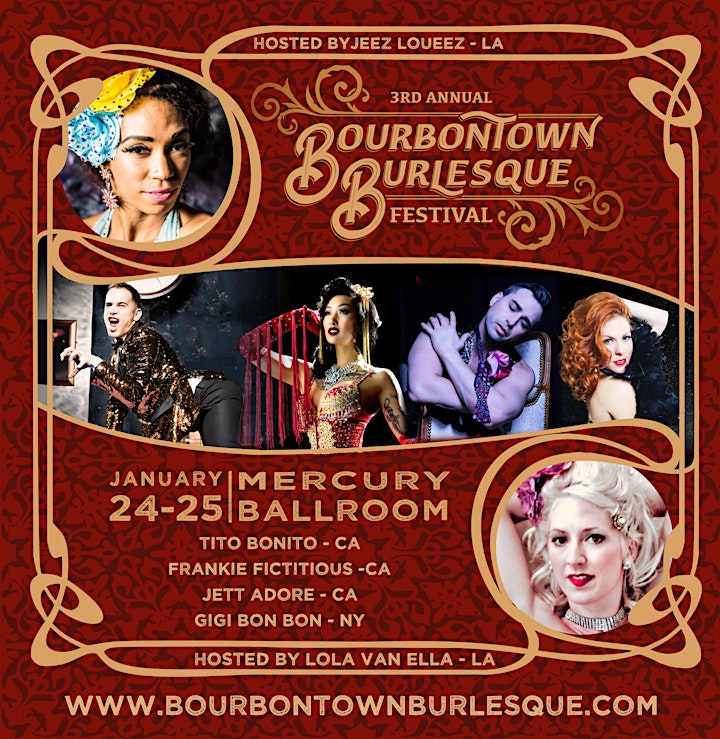 And don't forget our main event!
Join us friday and saturday night of the festival weekend for an amazing show at Mercury Ballroom! There we will showcase some of the best in burlesque and variety entertainment. Tickets also available on Eventbrite!
www.bourbontownburlesquefestival.eventbrite.com