Burlesque, Body Confidence and Self-Image Discovery - Monday Intro Class

Monday, November 16, 2015 from 7:00 PM to 8:30 PM (PST)
Event Details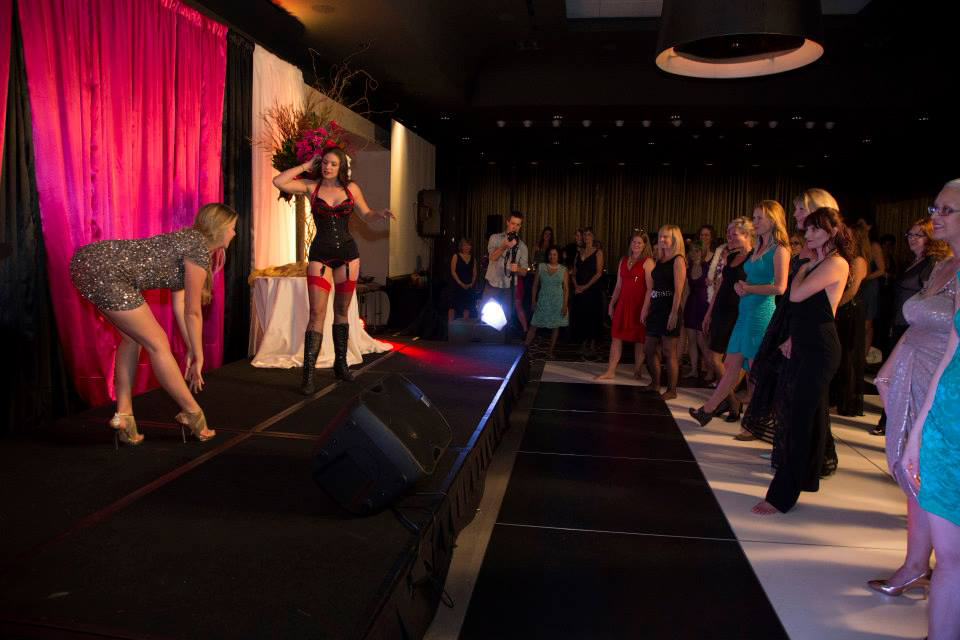 An Introduction to Burlesque, Body Confidence and Self‐Image discovery
Presenting a unique introduction to the basics of burlesque, fused with elements of physical theatre, stand-up and public speaking, actress Cat LaCohie (aka Burlesque performer Vixen DeVille) will take you on a 90min journey rediscovering and taking ownership of your true physical self, learning how this awareness can benefit all of us, not only in a performance career, but into our day-to-day lives.
This class will provide a space in which you can gain the freedom and confidence to step into your unique body, and to fully utilize this vehicle you have been given for the journey through life.
This Introductory session will cover:
- Basic Burlesque Moves 
- Confidence in 'Being Seen'
- Character and Self Exploration.
- Presentation & Play: Rapport with your audience.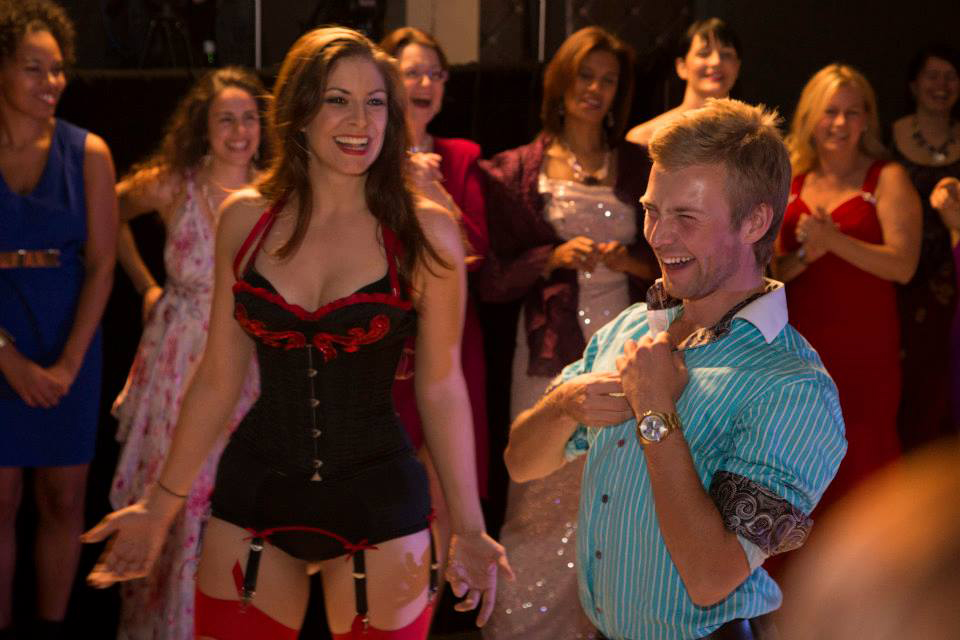 We will look at what energy you naturally bring to the stage/into a room and discover what makes you unique in terms of your characteristics and how your body looks and moves. This will enable an increased awareness of what image you present to others without even trying, how to manipulate this to your advantage as a performer/speaker/personality and how to enhance these qualities to transfer them from an 'everyday' situation to the stage.
Learn to accept, and own, what you have and who you are! Come explore a variety of 'burlesque characters' and rediscover what characteristics are hiding within you that we have all learned to bury in our everyday lifestyles…. Ultimately come spend 90mins finding a new sense of fun in unleashing the part of you that never gets a chance to come out and play! 
See Vixen DeVille in Interview with Business Heroine on her approach to teaching burlesque HERE
Student Testimonials:
"Thank you for a fun and expanding experience! Your dedication to each individual's routine being 'uniquely theirs' is inspiring and heart warming. You are dedicated, brave and powerful and I totally believe in what you do."
Sara Rowley - Overwhelm Relief Coach: Helping women step out of Overwhelm and into their feminine power. (upwardwithsara@gmail.com)
"There is a strong need to bring my authentic feminine flavor to my business! Before your lessons I had taken a chair dance class, but never explored the magical unleashing of feminine power in the burlesque class…I would not have made the investment without your encouragement."
LaShante' Williams - "The Healthy Million Dollar MVP Body and Lifestyle Mentor"
FOR MORE TESTIMONIALS AND CLASS PICTURES VISIT THE FACEBOOK PAGE HERE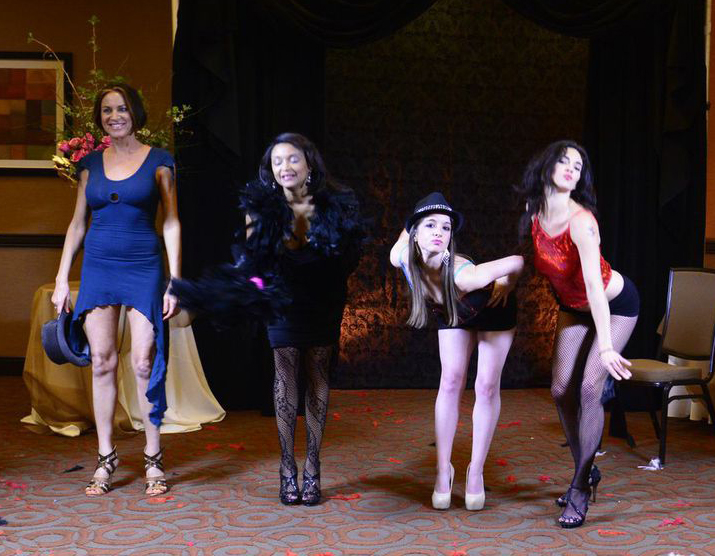 Have questions about Burlesque, Body Confidence and Self-Image Discovery - Monday Intro Class?
Contact Vixen DeVille
When & Where

Madilyn Clark Studios
10852 Burbank Blvd
Los Angeles, North Hollywood, CA 91601


Monday, November 16, 2015 from 7:00 PM to 8:30 PM (PST)
Add to my calendar
Organizer
Vixen DeVille is an accomplished, multi-talented, international Variety Burlesque performer, and live event Host, specializing in fire-eating, glass-walking, aerial hoop, and magic, with multiple appearances on TV's, 'Masters Of Illusion'. 
Starting her career in London, England with appearances at Cafe De Paris, The Ritz Hotel and three West End runs at The Charing Cross Theatre, she has since relocated to Los Angeles. She performs regularly around town at The Viper Room, LA Convention Center, The Roosevelt Hotel, as well as venturing out to The Orleans Casino and Hotel in Las Vegas. She's had the honor of performing private events for, 'The Simpsons' and Neil Patrick Harris. 
From classy to comedic, from glamorous to gory, Vixen DeVille is guaranteed to charismatically perform a theatrically spectacular act perfect for your show or event. With an array of stunning costumes and numerous specialty skills to hand, Vixen can offer you a tried and tested signature piece, or create a custom-designed act specifically for you and your theme. 
In addition to performing for audiences, Vixen also teaches her craft both privately 1-on-1 and in supportive group workshop environments. She is a one-stop-shop for anyone interested in the world of Burlesque, with classes ranging from "Introduction to Burlesque & Body Confidence" to full "Solo Act Development" as well supplementary classes covering "Costume Crafting" and a range of specialty performance skills including Fire Performance, Aerial and more.
Reviews:
"Vixen is an amazingly supportive, inspiring and dynamic coach. I now feel sexy, confident and strong. This class was a truly transformative experience! Don't think about it, just do it."
Kim C. - Casting Director
"The charming and effortless manner in which DeVille hosted "Myth" showed a highly skilled hostess being in complete control…capturing the full attention of every person."
Jesus Figueroa - http://www.thisfunktional.com/2013/08/vixen-deville-takes-myth-audiences-on.html?m=1
 "At the helm of the show, was the lovely Vixen Deville. She had the audience in the palm of her hand and we ate it up. She was everything you need.. funny, flirty and great command of the stage."
www.Ogeeku.com
"The real stars of the show were the burlesque dancers. Led by the funny, charming, and more than a little Eddie Izzard-esque, Vixen DeVille…With seemingly little effort she both engaged the audience and kept the entire auditorium's energy levels up for the duration of the show. I sincerely envy this woman and her ability to handle a crowd."
www.Racketmag.com