Description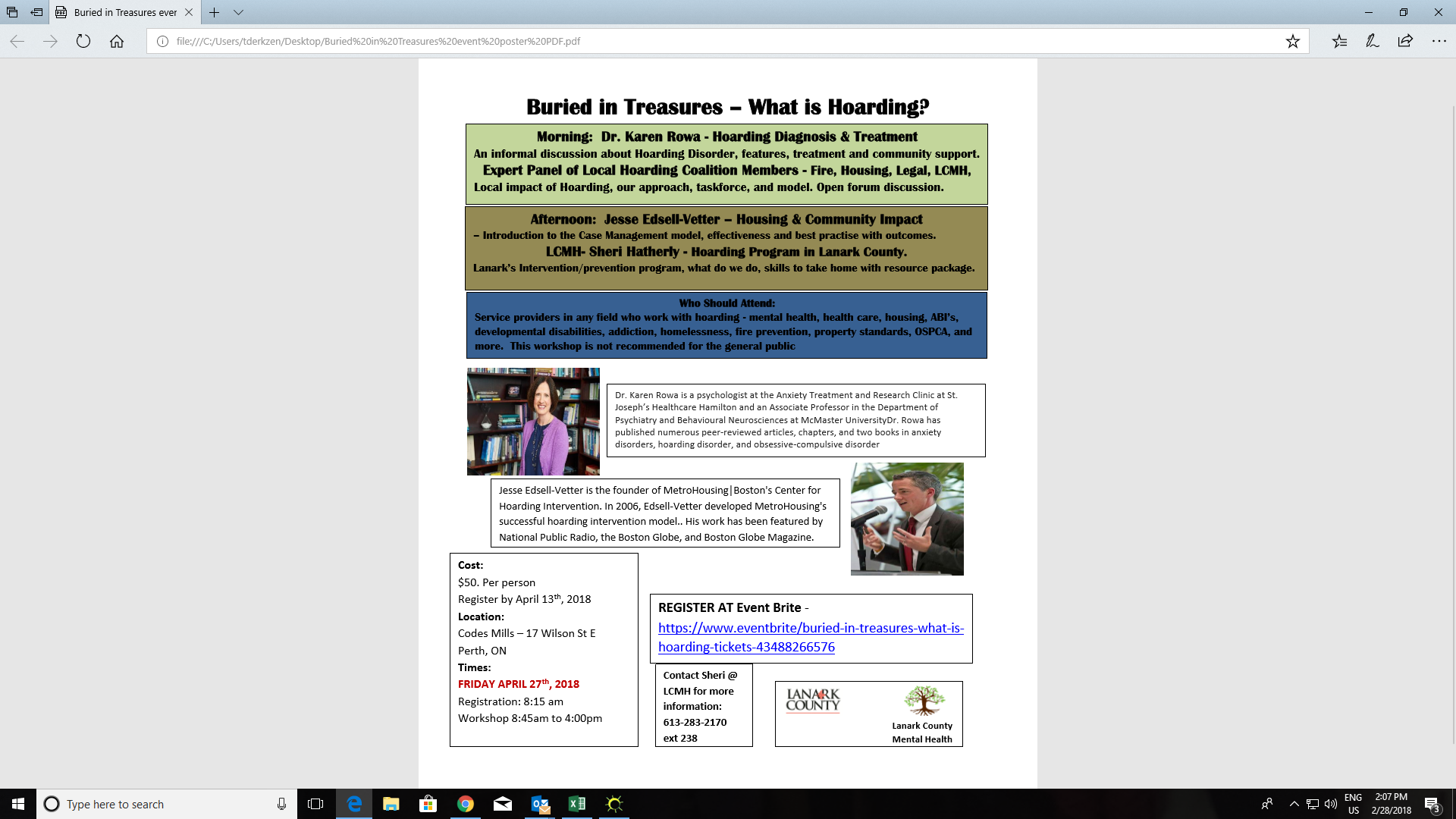 Joins us for a full day of learning about hoarding disorder and it's impact on housing in our community. In the morning we will be joined by Dr. Karen Rowa, a psychologist at the Anxiety Treatment and Research Clinic at St. Joseph's Healthcare Hamilton and an Associate Professor in the Department of Psychiatry and Behavioural Neurosciences at McMaster University. She has been a leader in hoarding intervention in Ontario and Canada.
In the afternoon, Jesse Edsell-Vetter from Metropolitan Boston Housing Partnership will be speaking. He is directly responsible for the changes in housing and hoarding through directed work with Boston hoarding pioneers Dr. Randy Frost, Gail Stekedee and Christiana Bratiotis. He has built the case management model approach working specifically with persons who hoard and their housing complications.
Also included in the day is a panel discussion and presentations about our local Lanark County community response and intervention to hoarding.