Description
Who loves you, baby? Burgh Brides does! That's why you're cordially invited to our annual bash and 3rd birthday party!

Yes, we're turning THREE! Can you believe it? Over a thousand days and 500 blog posts later, Burgh Brides is turning the big 0-3 and we want to celebrate with you! Join us for an evening of sips, snacks, sweets, and socializing with fellow Pittsburgh wedding lovers. We'll toast to the past year and say "Cheers!" to whatever 2018 has in store for us. It's going to be SO MUCH FUN!
Thursday, November 30, 2017
6 – 8 p.m.
Clear Story Studio, 1913 Sidney Street, South Side
Must be 21+ to attend!
Parking is available in the metered lot across the street (rates apply!) or on surrounding streets.
To celebrate Burgh Brides' third birthday, we're pulling out all the stops! This year's party is going to be BIGGER & BETTER than ever before! We don't want to give too much away but your eyes should prepare themselves for a whole lot of pretty!!! Plus, any party here Modern Era Weddings is providing the entertainment is bound to be good!
In addition to upping the party ante, we're also making another change. Instead of a cash bar (because that's a major wedding faux pas, right?), enjoy complimentary drinks and an all-inclusive ticket for all the food, entertainment, and rubbing elbows with friends you can handle! Talk about getting better with age!
Speaking of age...in the spirit of birthdays, we're also using this event to help spread some cheer to others!
That's why a portion of all ticket sales will benefit Beverly's Birthdays, a local non-profit organization dedicated to providing birthday experiences to children experiencing homelessness and families in need.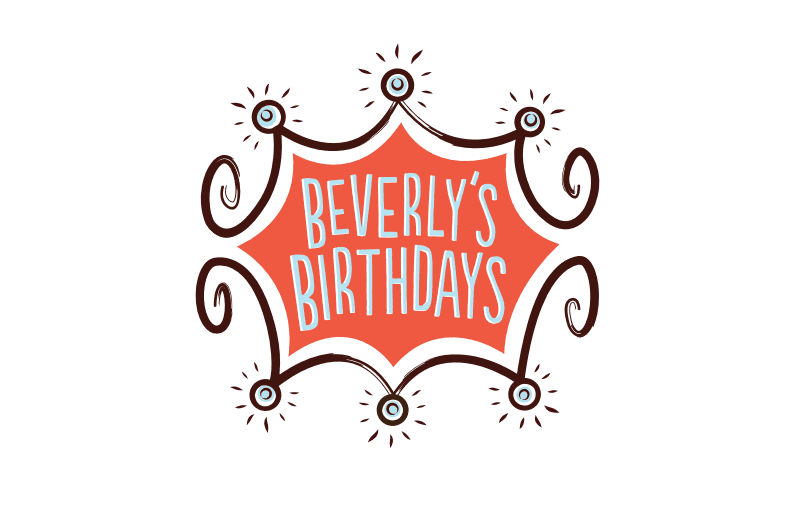 Weddings, friends, good times, AND giving back? What could possibly be better? We can't wait to see you!!!
Can't make it to the party but still want to support Beverly's Birthdays? Make a donation from the ticket page!
A HUGE special thanks to our sponsors!
Questions? Email hello@burghbrides.com.

FAQs

What is this?
Short answer? It's a party. Long answer? It's Burgh Brides' third birthday bash, it's an end-of-wedding-season celebration, and it's a kick-off to the holidays. Why have only one reason to throw a party when you can have three?! Networking (but in a fun way, not a lame one), socializing, catching up with old friends, meeting new ones, and basically having a grand ol' time.

Who is invited?
Um, everyone. Grab your besties, call up your boo, make your best home girl tag along. Whether you're a wedding vendor, a loyal reader, or just someone who has been dying for a night out, come on down.
What should I wear?
Come as you are. Dressy casual is totally fine! I personally never miss an excuse to wear sequins.
Wasn't this event free last year? Now I have to pay???
Technically, the event was free to attend BUT you still had to pay for your own drinks. So it wasn't TOTALLY free, if you catch my drift. Complimentary drinks and an all-inclusive ticket price will ease the burden for both attendees (no need to bring cash!) and event sponsors (who are seriously being SO generous!). But more importantly, switching to a ticket model will allow us to turn this event into a fundraiser! A portion of all ticket sales will be donated to Beverly's Birthdays!