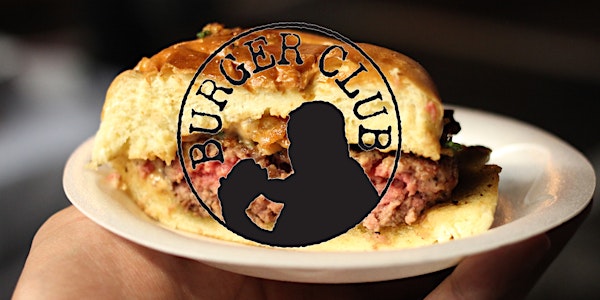 Burger Beast Burger Club Meating
The Burger Beast is bringing his Burger Club to Carolina Jax in Jacksonville, Florida.
Date and time
Starts on Monday, June 26 · 6:30pm EDT
Location
Carolina Jax 2548 Oak Street Jacksonville, FL 32204
About this event
It took a few mentions on Twitter to finally push Burger Beast to launch the Burger Beast Burger Club in December 2021. There are many times I wish I could share burgers with those who would appreciate it the most, aka the Burger Beast reader.
The Burger Club will meet throughout the year and enjoy a burger(s) with a side(s), dessert, and drink(s). The drink might be beer, wine, cocktail, or all of the above. You will not know precisely what you eat until you arrive at the event.
You'll have to trust me, but if you've been following my adventures for the last 15 years, then you know I always swing for the fences.
Remember, you don't know all the rules, so don't make this any more complicated than it needs to be.
Frequently asked questions
About the organizer
The Burger Beast was initially created to tell folks about those little forgotten gems in South Florida. However, over the last 14 years, it's grown to include all Comfort Food related subjects across the United States.
Along with the events, we create and curate, Burger Beast also does Burger Popups all around town.