Description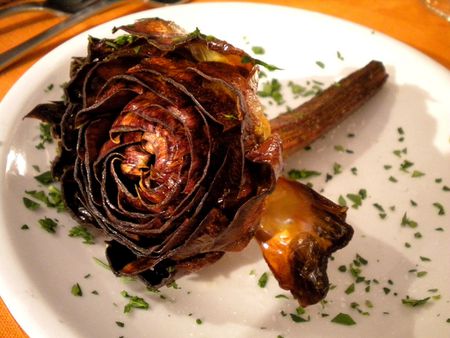 Continue to celebrate the season with this unique holiday dinner taking place just a few days after Hanukkah!
Join us for a Jewish - Italian feast featuring Hanukkah dishes served in the Jewish Quarters of Italy. This is sure to be a delicious combination! Chef Joe Cicala will be preparing the below menu for the evening.
Dinner also includes light bites and glass of prosecco upon arrival before you are seated for dinner.
Menu:
Carciofi alla Giudia
Traditional Roman-Jewish fried artichokes
Falafel di Melanzane
Eggplant falafel, harissa ricotta
Fritelle di Patate
Fried potato croquets
Pasta e Cecci
Housemade lagane pasta, chickpeas, garlic, extra virgin olive oil
Pollo Fritto al Limone
Boneless chicken breast dredged in flour, fried in olive oil, nutmeg, lemon, parsely, garlic
Atayef
Lemon ricotta stuffed Syrian pancakes, brown butter, toasted almonds
***This is a BYOB event, and we would like to suggest white wines such as Pinot Grigio, Fallanghina, Cerasuolo, Chardonnay. Red wines such as Sangiovese, Chianti, Pino Noir to pair well with this menu.
***Please advise of any allergies or dietary restrictions in advance so we may accommodate you.


To learn about more of our unique culinary events in Philadelphia and our food and wine tours to Italy, visit our website www.anticoitaliantravel.com or call Angela Cicala at (443) 440-0473.