Description
BrunchCritic is teaming up with top New York trainers to host a series of bootcamps and all workouts are followed by brunch at a nearby restaurant. Buns n' Biscuits (BnB) is designed for young, fun, professional men & women to meet new, like-minded individuals.
The $40 registration fee Includes the Bootcamp AND the Brunch. One heck of a deal. Buns n' Biscuits is limited to 15 people.
Questions? Contact hello@brunchcritic.com
Buns n' Biscuits takes place on weekends, from late spring to early October 2013. And, it's always outdoors. Who wants to be inside in the gorgeous weather!?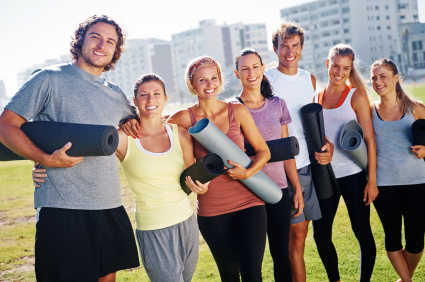 Suggested items to bring: Water, a towel, and sunglasses.
The Fine Print: You will receive a final email the day before the event reminding you of the meeting location. Attendees who miss a class will not be refunded because we have to save that spot. In the case of rain, we have an alternate gym location we will have the workout. Alternately, if the workout doesn't call for a gym, and it rains, we will email everyone and issue refunds.
What do you get when a fitness freak & a brunch fanatic decide to collaborate? A sassy workout that will whip your buns into shape... followed by a delicious brunch to reinvigorate the soul (and hopefully a lot of fun & good conversation with new friends)! Buns n' Biscuits... A unique mind and body experience!
Questions? Contact hello@brunchcritic.com