Description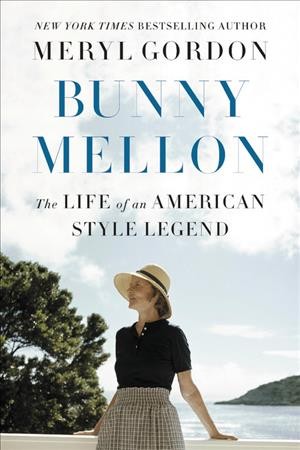 Meryl Gordon, director of magazine writing, Arthur L. Carter Journalism Institute, New York University, and author of The Phantom of Fifth Avenue: The Mysterious Life and Scandalous Death of Heiress Huguette Clark (2014) and Mrs. Astor Regrets: The Hidden Betrayals of a Family Beyond Reproach (2008)
Rachel Lowe Lambert Lloyd Mellon (1910–2014), also known as Bunny Mellon, was an American gardener, horticulturalist, philanthropist, and art collector. She represented the epitome of American aristocratic self-taught taste. With an unerring eye and an unlimited budget, she brought a modern sensibility to the extraordinary art collection that she and her husband Paul Mellon amassed, which included many works now in the collection of the National Gallery of Art. Acclaimed for designing the White House Rose Garden for her friend John F. Kennedy and famed as a garden designer and fashion trendsetter, Mellon was press shy during her lifetime. To write Bunny Mellon: The Life of an American Style Legend, the first biography of this influential woman, author Meryl Gordon drew on Mellon's journals and letters and interviewed more than 175 people. In this lecture, Gordon discusses the interplay between the public and the private Bunny Mellon, as well as her close friendship with Jacqueline Kennedy Onassis.
A book signing of Bunny Mellon: The Life of an American Style Legend follows.
Lecture-related events are free and open to the public. Seating is available on a first-come, first-seated basis. Registration is not required.
Top Image: Courtesy of Meryl Gordon
Bottom Image: Photo credit: Grand Central Publishing

Date and Time
Location
National Gallery of Art
East Building Auditorium
4th St NW and Constitution Ave
Washington, DC 20565