Description
With your help last summer, we were able to raise over $750 for SaveABunny! Due to its success, Bunnilates will be happening again this year! Last year, we completely sold out, so if you are interested, make sure to get your tickets early. ​100% of the proceeds go directly to SaveABunny, and because of their 501c3 status, 100% of your donation (including the class!) is tax deductible.
Come workout with the bunnies (yes, bunnies will be there)! We will have an Early Bun Pilates mat class (45 minutes) at 9am and one Pilates mat class (45 minutes) at 10:30am.* After each of the classes, we will have a Bellini social complete with brunch items, treats, and a raffle. If you cant make class, you are more then welcome to come for the social ( 11:15-1pm), but please RSVP with a FREE social ticket to let us know you are coming.
Can't attend the event but want to support a great cause? We have raffle tickets** as well as donation only tickets available!
---
Raffle Prizes Include (12 Winners!):
-Private Session or Class ($125- $200 value)


-Happy Hour for 4 (complete with apps and drinks) @ The Dorian ($150 value)


- Original framed Batik rabbit design from Conservation Batik ($125 value)
- 3 bottle wine bag ($85 value)


- Rabbit Lovers Swag Bag form The Crowned Rabbit ($65 Value)


- Bunny print LulaRoe Disney leggings ($40 Value)


- Unique rabbit print shirts and mugs from The Stylish Bunny ($35 value)


- Beautiful multicolor rabbit print scarf from Scarves and the City ($25 Value)


*Purchase a class ticket before August 1st, and get a free raffle ticket. Purchase a raffle ticket before the event, and get extra tickets! Every donation ticket receives a free entry into the raffle.
**You do not need to be present to win a raffle prize. Raffle drawing will take place at 12:30 pm. Winners not present will be notified by email.
---
About SaveABunny: "SaveABunny is an award-winning, 501c3, nonprofit rabbit rescue organization based in Northern California. We work with over 30 animal shelters to make sure abandoned, abused and neglected rabbits get the second chance they deserve. We help both wounded and adoptable rabbits heal and find their forever homes. We are known worldwide for our success in healing physically wounded and emotionally traumatized rabbits by integrating Western veterinary care with Eastern healing arts. Rescue work is both heartbreaking and hopeful. Since 1999, we have been involved with the life-saving rescues of nearly 5,000 rabbits. Yet, each rabbit is special in his or her own way and each has a story. We are passionate, professional, compassionate, scrappy and resourceful. We rely primarily on donation from the public. Saving the life of a gentle, loving animal who would otherwise be euthanized is a profound experience that will change your life for the better. We are funded primarily through donations and grants, and secondarily through adoption fees and specialty services, such as boarding, rabbit grooming, and limited merchandise sales. Your donations are greatly appreciated and go directly to help rabbits in need. SaveABunny is an approved 501(c)(3) tax-exempt charitable organization. SaveABunny's EIN# is 80-0243372. We are volunteer-run and rely on financial donations."
To find out more about SaveABunny, visit us as saveabunny.org.
---
Thank You to our Sponsors:
---
​~ The Dorian of San Francisco

" The Dorian is an ode to a bygone era, a modern day parlor for the bohemians, libertines and freethinkers among us. A place to savor classic American fare, fine whiskey and craft martinis amid a turn-of-the-century Victorian manor. Its the kind of place where Oscar Wilde might've dropped in for a drink or Jerry Thomas would have tended the bar. The Dorian is the quintessential destination to enjoy good times for good time's sake."
Find the cocktail menu, food menu, and more information here.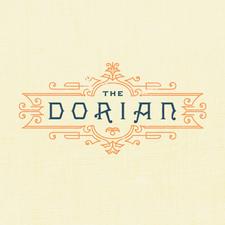 ---
~Kate Munchic from Conservation Batik
"Batik is the art of painting in wax on cotton cloth and dipping it in dye. This was made using natural soy wax to be eco-friendly! All my work goes to support conservation."
Find more of her amazing work here.
​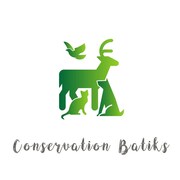 ---
~ Noelle from the Stylish Bunny
​
"The Stylish Bunny was inspired by my love for bunnies and my commitment to give back (if even in the smallest of ways). 100% of the proceeds from my store will be donated to Brambley Hedge Rabbit Rescue. Brambley Hedge Rabbit Rescue is a non-profit, no-kill shelter and has been caring for abused, abandoned and unwanted domestic rabbits in Phoenix since 1986. The Stylish Bunny tees are ethically sourced and sweatshop free. I chose these tees because of the quality, comfort, and fit. They look great on every type of body."
You can find more in her store here.