Description
The Muster Across America Tour is Bunker Labs' annual national tour to cities across the United States showcasing veteran entrepreneurs, empowering local entrepreneurial ecosystems, and building powerful connections between the veteran community and the business community.
Many veterans transition from the military with unique skills and experiences that lend themselves to starting sustainable small businesses. This is a catalyzing event to stand up and strengthen this expanding network of military veterans, successful entrepreneurs, and the communities they serve.
This exciting event will feature inspiring veterans, business innovators, and community leaders sharing their stories of challenge and triumph.
Agenda:
3:00-5:00- Veteran Business Showcase, and Open Networking
5:00-5:30: Fireside Chat: "Pitching Your Story". An Exercise in Authenticity. Ryan Williams Author of Influencer Economy, and Alicia Hanf Bunker Labs City Leader
5:30-6:00 Firesisde Chat with NBA Allstar, and Investor Baron Davis, and Rob Vickery, General Partner Stage Venture Partners

6:00-7:00: Pitch Competition with celebrity panel of judges. 4 veteran or military spouses will pitch their businesses and compete for 2 cash prizes of $5K and $2,500
7:00-8:30: Closing Remarks, Bunker Brew After Party
The LA 2018 Muster will include:
• Mission Showcase: an exposition of veteran-owned companies at diverse business stages
• Canteen: drinks, snacks and lots of sidebar conversations throughout the day
• Venture Capital Row: one-on-one time with a Venture Capitalist, by appointment
• Panel Discussions on the latest tech trends and business innovations
• Inspirational keynote speakers and special VIP guests
• Networking Opportunities: engage in dialogue about the day's content and build lasting connections.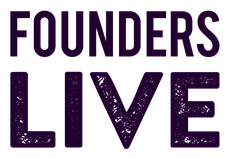 We are happy to announce that Founders live will be here in LA to run our pitch compition.
Founders

Live

is an unforgettable happy hour competition sweeping the globe where up to five handpicked companies take the hot seat, with only 99 seconds to pitch their company and describe their value proposition in front of an eager audience. After the pitches and audience Q&A, the crowd will vote on a winner who will not only receive an award, but recognition from the crowd and also the opportunity to talk more about their product or service. So bring your friends and coworkers, grab some food and drink, get to know your local entrepreneurs and vote for what you think will be the next big thing... built in your city!
Founders Live is a media company and global community of entrepreneurial inspiration, education, and entertainment. The Founders Live movement includes unforgettable and livestreamed 99-second startup happy hour pitch competitions held in select cities, which create local founder celebrities and bursts open additional pockets of creativity and entrepreneurial activity around the world. The Live monthly events coupled with a growing online network where curated articles, videos, livestreamed expert talks, technologies, tools, and member chats help create world-class entrepreneurs. Their vision is to grow the next globally recognized entrepreneurial brand - which raises the tide for ALL startup regions but specifically 2nd and 3rd tier markets - to ultimately power the pulse of early-stage entrepreneurship and creativity around the world.
Cash prizes are made possible from our amazing sponsors at:

Baron Davis

Baron Davis Industries

Founder | Former NBA Player