Bunker Labs #BunkerBrews @MillerCoors

Thursday, September 14, 2017 from 5:30 PM to 7:30 PM (CDT)
Event Details
Please join us for Bunker Brews at MillerCoors to inspire, educate & connect entrepreneurs!
Bunker Brews is a monthly happy hour where the veteran, milspouse, and civilian communities alike can network with subject matter expertes, investors, and thought leaders, creating a robust environment for growth and development. 
* You must be 21+ years old with valid identification to attend.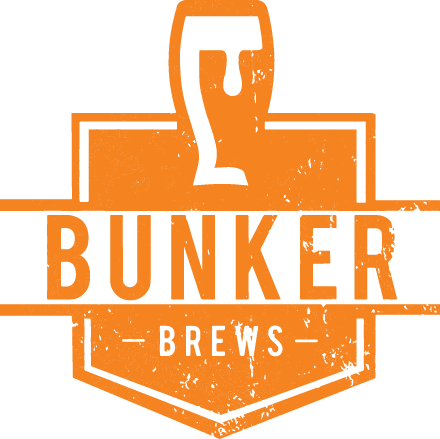 Thank you to MillerCoors for hosting this event.

Where:
MillerCoors · Miller Inn · Stein Hall (Downstairs) · Event
3931 West State Street, Milwaukee, WI 53208
Parking is located at the Miller Visitor Center (3 Blocks)
4251 West State Street, Milwaukee, WI 53208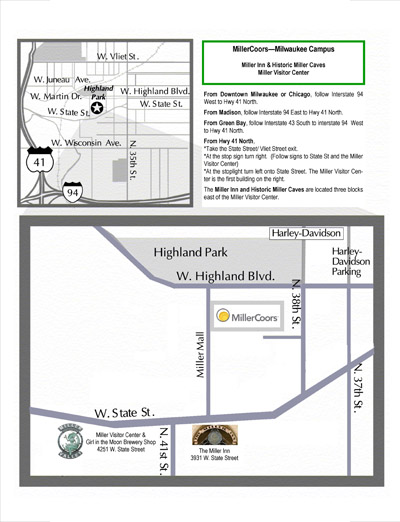 When:
Thursday · September 14 · 2017 · 5:30-7:30 PM
5:30 PM - (Best time to arrive) Registration and free MillerCoors beer is served!
6:00 PM - Opening comments from MillerCoors and Bunker Labs
How to connect with Bunker Labs Madison:
• Get Connected on the Bunker Labs Community App. Available on iOS & Android
• Signup @BunkerLabsWI Newsletter
• Register @WisVets #WIVetBiz veteran-owned business: 
---
About Bunker Brews & Muster Across Wisconsin
The Bunker Labs #WIVetBiz #BunkerBrews event is part of the #MusterAcrossWisconsin tour that features comments from business-civic-elected leaders and military veteran entrepreneurs, innovative panels from the University of Wisconsin-System Small Business Development Centers (SBDCs) and Wisconsin Technology Council, and culminates with a #BunkerBrews #Comcast business/professional networking "happy hour."
It is unique event to celebrate military veteran entrepreneurs/employees for the #MusterAcrossWisconsin tour that will travel to UW-System campus cities around the state based on a grant from the Wisconsin Department of Veterans Affairs (WDVA).
You NO NOT Need To Be A Military Veteran To Attend - All Entrepreneurs, Large Employers, Family/Small/Veteran-Owned Businesses & Startups Are Welcome!
Invite all the veterans and military families/spouses you know or come and meet your first among the 1% of the population that serve.  While the event features military veterans, all business professionals and entrepreneurs are welcome.  Come for the excellent professional development and opportunity to meet business/civic leaders, stay for the outstanding professional networking.
After World War II, 49% of military veterans became entrepreneurs who owned and operated a business and helped lead America's post-war economic boom, according to the Institute for Veterans and Military Families at Syracuse University (IVMF). Approximately 40% of Korean War veterans did the same, creating millions of jobs along the way. Today, however, the Department of Defense estimates that 200,000 service members transition from active duty in the U.S. each of the next five years, and the IVMF has found that more than 20% of them want to start their own business but only 6% will become entrepreneurs.  Based on U.S. Census Bureau data, that translates to 3,500 veterans and 700 potential new businesses each year to join the 40,147 veteran-owned businesses in Wisconsin.
Bunker Labs-Madison is among the founding cohort/locations of the leading national network of military veteran entrepreneurs that was created to help fellow veterans start and grow businesses. We are a startup that serves startups in Wisconsin and a proud chapter of Bunker Labs NFP Inc., a Chicago-based 501(c)(3) that has grown to 15 cities across the nation since launching in 2014, including: Austin, Chicago, Columbus, Jacksonville, Kansas City, Los Angeles, Madison, Minneapolis, Nashville, New York, Philadelphia, Raleigh-Durham, Silicon Valley, Seattle, and Washington D.C.
Our mission is to inspire, educate, and connect military veteran entrepreneurs to the startup community, business leaders, angel/venture investors, and each other. We accomplish our mission by providing educational programming, professional development for aspiring entrepreneurs, experienced mentors, technology platforms, events and direct access to business networks to help military veterans excel professionally. In short, we deliver business mentorship, professional networking events, technology platforms, and access to investment capital to help veteran-owned startups and businesses succeed.
We are excited to announce the "Muster Across Wisconsin" 2017 tour designed to build and lead premier business events at six to twelve University of Wisconsin-System campus cities in partnership with the University of Wisconsin-Extension Small Business Development Centers and the Wisconsin Technology Council. These events will showcase successful business leaders and entrepreneurs who happen to be military veterans, empower local business/entrepreneurial ecosystems, and "Inspire-Educate-Connect" local markets with mentorship, access to investment capital, and innovative leaders and ideas.
Startups: Help vets, help the economy
By Douglas McCormick & Michael Ertmer
Milwaukee Journal Sentinel-Sep. 25, 2016
Bunker Labs is mustering veterans, entrepreneurs, business leaders and elected officials to attack the biggest impediment to financial security for Wisconsin citizens - a lack of entrepreneurship.
Entrepreneurship is one of the best ways to grow the economy and promote financial security. A recent Kauffman Foundation study has generated lots of discussion, and controversy, across the state about the health of entrepreneurship in Wisconsin. According to the report, Wisconsin ranked last for start-up activity among the largest 25 states in the nation. While there are valid reasons to debate the methodology and accuracy of the state ranking, there should be no ambiguity about the conclusion: Wisconsin can, and must, do a better job encouraging and nurturing start-up activity.
When & Where

MillerCoors · Miller Inn · Miller Brewery Tour Parking
3931 West State Street
Milwaukee, WI 53208


Thursday, September 14, 2017 from 5:30 PM to 7:30 PM (CDT)
Add to my calendar