Description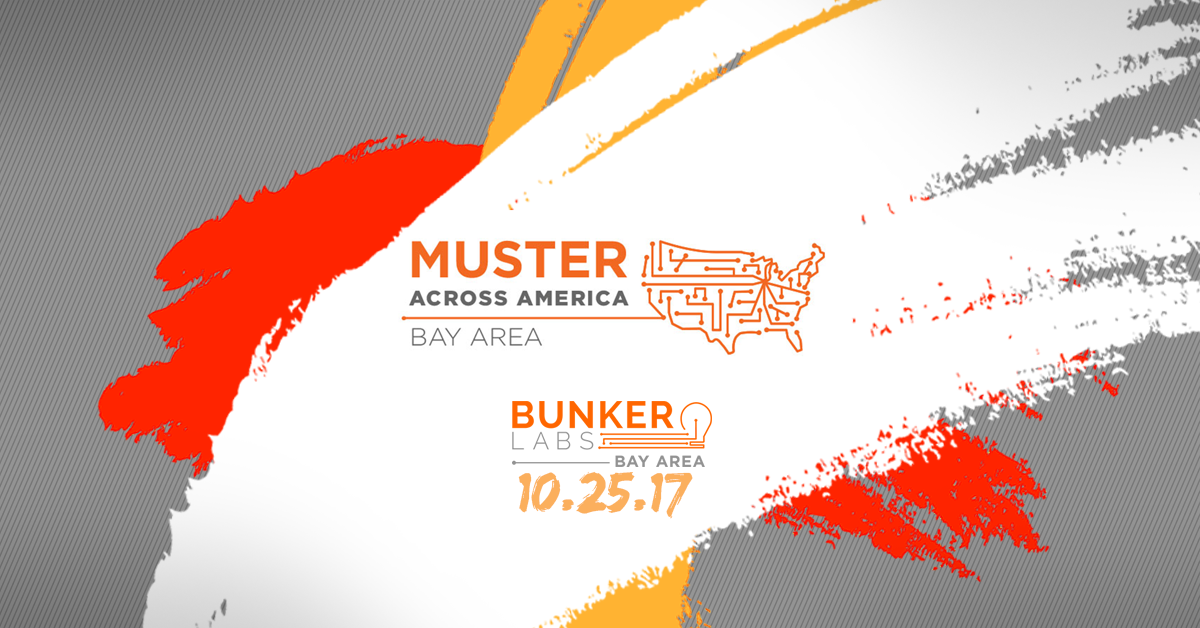 ---
The 1st annual Bay Area Muster invites veterans, corporate partners and innovators to come, bring their best ideas and develop new connections and insights.
Bunker Labs, a not-for-profit organization and national network of entrepreneurs founded by military veterans to help other veterans start and grow businesses, is excited to announce the Muster Across America Tour. Presented by JPMorgan Chase & Co., the Muster Across America Tour 2017 will travel to 14 cities across the country to showcase veteran entrepreneurs, empower local entrepreneurial ecosystems with large-scale events, and serve as the launching point for local Bunker Labs chapters. Many veterans transition from the military with unique skills and experiences that lend themselves to starting sustainable small businesses. The Muster Across America Tour is a catalyzing event to stand up and strengthen this expanding network of military veterans, successful entrepreneurs, and the communities they serve.
Main Stage: Featuring expert talks and panel discussions with political, military and corporate leaders to cover topics such as defense innovation trends, the investment, and talent
landscape, and veteran social impact.
Networking Opportunities: Attendees will have an opportunity to engage in dialogue about the day's content and build lasting connections.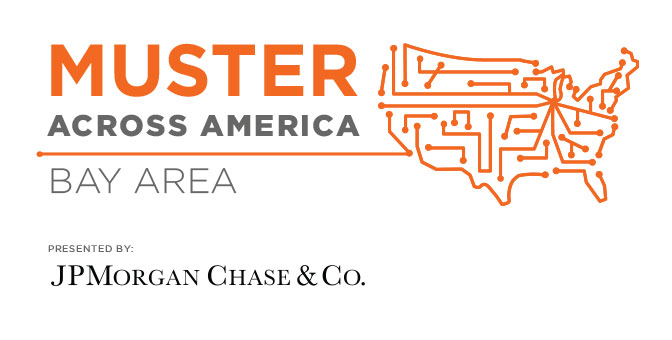 Keynote Speaker: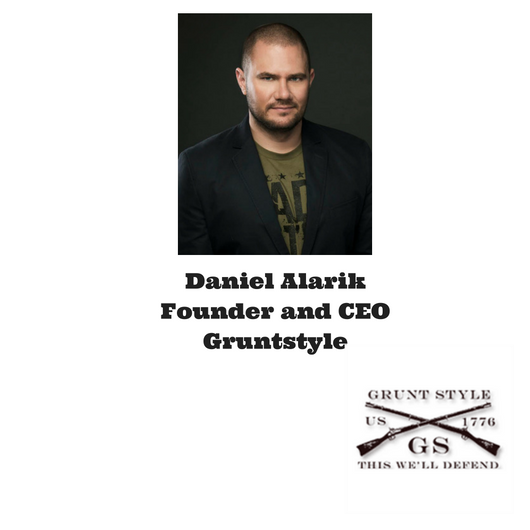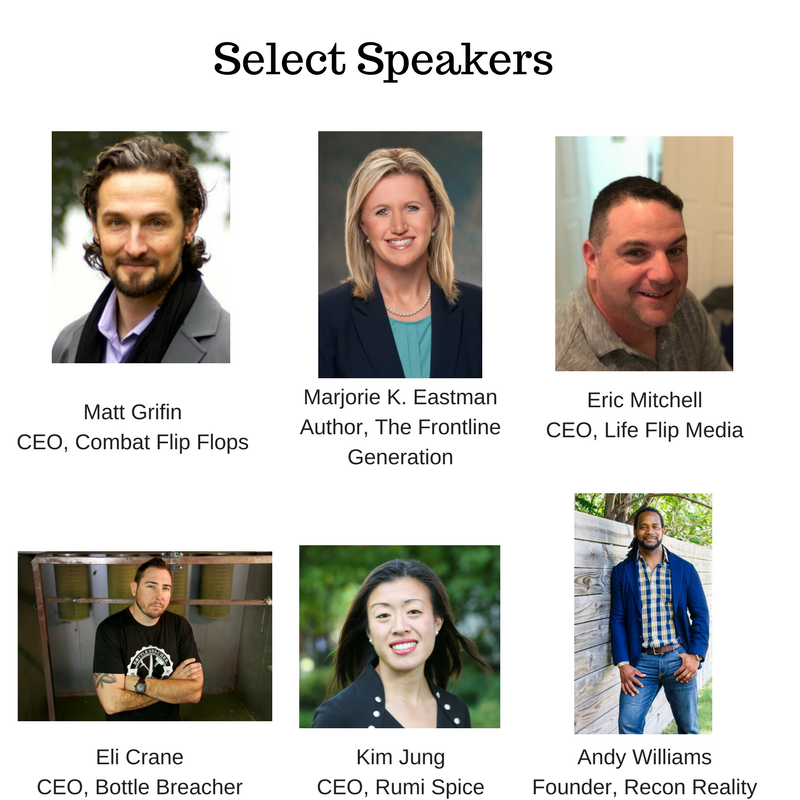 ---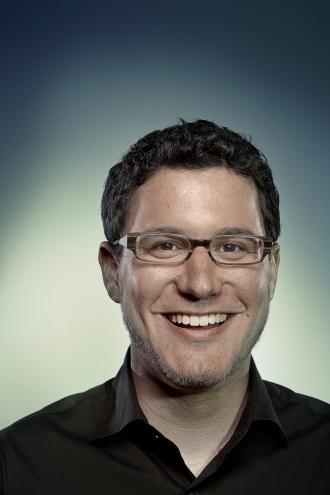 Eric Ries, Author of the Lean Startup and The Startup Way speaking and available for a book signing!
---

10:30-11:30- Registration
11:30-12:00- Welcome- Bunker Labs & Slack
12:00-12:30- Keynote Speaker- Daniel Alarik- "How to Build an Unstoppable Team: How to go from an idea to $160 Million Dollars (With little money)
12:30-1:15- Panel 1: "Access to Capital" w/ Bruce Cleveland, Tong Qin, Mike McGrane, Bow Rodgers
*Moderated by Ryan Micheletti
1:15-1:30- Break
*Vet-Tech & Founder Institute Presents Startup Office Hours with Silicon Valley's top mentors 2-4pm.
1:30-2:15- Panel 2: "Veteran Shark Tank Survivors" w/ Matt Griffin, Eli Crane, and Kimberly Jung
*Moderated by Justine Evirs
2:15-2:30- Break
2:30-3:00- Fireside Chat w/ Andy Williams "Mission Driven Wealth"
* Moderated by Eric Mitchell
3:00-3:45- Panel 3: "Branding & Growth" w/ Eric Mitchell, Joe Rare, and Aaron Saari
*Moderated by Manny Parra
3:45-4:00-Break
4:00-4:30- "The Frontline Generation" w/ Marjorie K. Eastman
4:30-5:15- Eric Ries, The Startup Way *Moderated by Todd Connor
5:15-5:30- Fireside chat with Eric Ries & a brief book signing of The Startup Way
5:30-8:00 Dinner, Drinks, Networking, and Linkedin Profile Reviews by Linkedin's Veteran Team