Description
Dive into startups trends for 2019! Where are funds coming from? Why is Cyber exploding? What are all those unicorns up to these days? Learn more from our expert panelists.
Our/New York is a vodka brand, distillery & bar in the heart of Chelsea in NYC and the first distillery in Manhattan since Prohibition. Enjoy a free tour of the distillery and vodka tasting with each tour!


---

Cash bar with first 50 guests in the door receiving drink ticket for: 1 complimentary "Washington Mule", or beer or wine. Happy Hour Specials: Vodka Martini, Wines by the Glass - $9; Well Drinks - $7; Pilsner and Shot of Chilled Vodka - $9.


---

This event is part of Bunker Brews, a monthly meetup where the Bunker Labs community, including veterans, military spouses, and civilians, comes together to network with subject matter experts, investors, thought leaders, and more in an environment focused on growth and development.
This event is for you if...
1. You're interested in meeting more like-minded, action-oriented entrepreneurs in a fun, casual setting.
2. You're interested in getting involved in the local entrepreneur community.
3. You'd like to learn more about companies being created by veterans in our community
---

Guest Speakers

Joseph Pilla, Director of Data & Automation at Interactive Advertising Bureau (IAB)

, Data Center for Excellence
Joseph Pilla is an experienced media professional and relationship builder with expertise in advertising research (syndicated and primary), consumer insights and trends development, social listening analytics, and using data for target audience creation and storytelling. Previously, Joe was Vice President, Social Insights at Zenith Media, Associate Director of Media & Consumer Insights at Mindshare, and worked for Condè Nast, Meredith Corporation and Reader's Digest on syndicated research.
Khalil Jackson, Senior Vice President at Bank of America, Captain, US Army

Khalil Jackson is a cybersecurity expert with over 20 years of experience in IT operations, information security, engineering, and risk mitigation. His expertise spans from technology integration and system designs to public policy and privacy matters. At Bank of America, Khalil leads a team focused on security architecture for Bank of America systems. He is also a US military veteran, having completed two combat tours and continuing to serve as a reservist focused on military innovation. Prior to joining Bank of America, Khalil spent nearly two decades at Morgan Stanley, where he led a variety of technology units. Khalil is currently pursuing a master's degree from the prestigious NYU Law and NYU Tandon M.S. Cybersecurity, Risk, and Strategy executive graduate program. He also holds a bachelor's degree from NYU.
Marc Taylor, Global Client Executive at LinkedIn,

Captain, US Army
Marc Taylor is a member of LinkedIn's niche team—The Connected Enterprise Group, supporting the organization's largest and most complex client group. On a regular basis, he guides Fortune 50 organizations through their digital transformation and helps them drive results to reach their most critical annual goals. Marc served 6 years with the US Army.
Moderator:
Tom Gray,
Senior Vice President at Capalino+Company,
US Coast Guard
Tom Gray is a Senior Vice President at Capalino+Company where he works across several practice areas including - legislative affairs, business strategy, digital organizing, land use, and environmental, energy and sustainability. He joined Capalino in 2014 and has led engagements in the fields of mobility, data-analytics, real estate, media, healthcare, non-profit, cleantech and many more. Tom served in the United States Coast Guard from 2000 to 2008 and is a veteran of OIF and OEF.


---

Sponsor Spotlight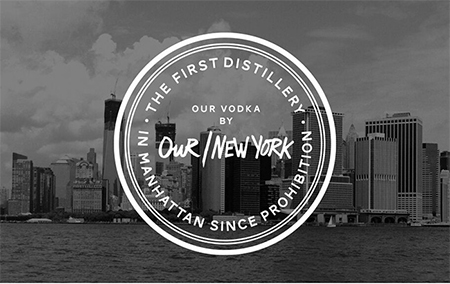 Tom Gray

Capalino Company Senior VP US Coast Guard

Khalil Jackson

Bank of America Senior Cyber Strategist, US Army Futures Command

Joe Pilla

Interactive Advertising Bureau (IAB) Director of Data & Automation

Marc Taylor

LinkedIn Global Client Executive, Captain, US Army